Snap says upcoming iOS 14 privacy feature presents risk to business
Posted:
in iOS
edited February 2021
Snap on Thursday warned investors of potential revenue headwinds in the coming quarters as Apple prepares to flip the switch on a new iOS privacy feature, the same tool over which Facebook is reportedly preparing an antitrust lawsuit.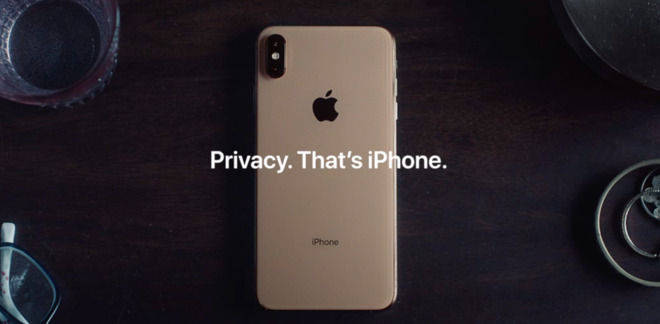 Following the report of positive fourth quarter earnings, Snap CFO Derek Andersen
warned
investors that Apple's iOS 14 changes "present another risk of interruption to demand," reports
CNBC
.
"It is not clear yet what the longer term impact of those changes may be for the topline momentum of our business, and this may not be clear until several months or more after the changes are implemented," Andersen said.
Apple in an upcoming iOS update will roll out a new feature that requires developers to ask permission before accessing a user's Identifier for Advertiser (IDFA) tag. Snap, the parent company of ephemeral video sharing service Snapchat, relies on the ad tracking technology to serve users targeted paid content and expects the privacy feature to impact its bottom line.
App Tracking Transparency is slated to debut in
early spring
, Apple said last week.
Snap has been working with Apple in preparation of the change, according to chief business officer Jeremi Gorman. The company is also educating advertisers, investing in first-party data tools and intends to provide advertisers more opportunities to market products and services directly through Snapchat, the report said.
"The reality is we admire Apple, and we believe that they are trying to do the right thing for their customers," Gorman said. "Their focus on protecting privacy is aligned with our values and the way we've built our business from the very beginning."
That said, the executive cautioned that while Snap feels prepared for the feature rollout, changes to iOS are "usually disruptive and the outcome is uncertain."
Other companies have raised concerns over the coming launch of ATT, the loudest being Facebook. The social network protested the feature as early as
last July
, saying its business would be negatively impacted by automatically opting users out of IDFA tracking. After months of
constant criticism
that included full-page
newspaper ads
and outreach to
business users
, Facebook is reportedly
readying an antitrust lawsuit
to argue the issue in court.