Five-month Apple Music trial offered via Dolly Parton Super Bowl ad
A new promotion is offering up to five months of
Apple Music
service to new users, via a Super Bowl ad featuring Dolly Parton.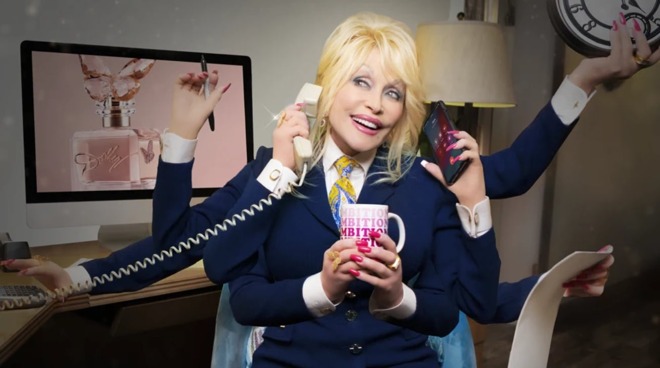 The Super Bowl is well known for its expensive ad spots that cost millions of dollars. While the main focus usually surrounds the ads themselves, sometimes the promotions occur away from the television.
Country star Dolly Parton recorded a version of her hit "9 To 5" for a Squarespace ad, titled "5 to 9." The song
"5 to 9"
is an updated version about people starting up small businesses and side-hustles, and is available for listening on Apple Music.
A tweet from Parton on Sunday revealed there was a "special surprise" available to those who used Shazam to identify the song. The tweet also mentioned that new Apple Music subscribers would also get up to five months of free service.
While not all of Dolly's fans will have been able to tune into the Super Bowl or see the commercial, there is also a
link
to see the same offer, openable on
iOS
devices. The page includes a link that opens Shazam, which shows a short clip of Parton speaking about the reworked classic song.
The promotion will expire on March 31, 2021, and is available in 45 countries around the world. The offer has to be claimed via an iOS device with Shazam installed.
This is not Dolly Parton's only connection to Apple. The famed singer is one of the first celebrities included in the
Apple Fitness+
feature
Time to Walk
, a series of audio episodes that encourages gentle exercise accompanied by stars talking about their lives.