Apple predicted to announce 'Apple Car' partnership in the first half of 2021
Investment bank Wedbush expects Apple to announce an electric vehicle partnership for the "
Apple Car
" in the first half of 2021 -- and VW or Hyundai are reportedly the top two choices.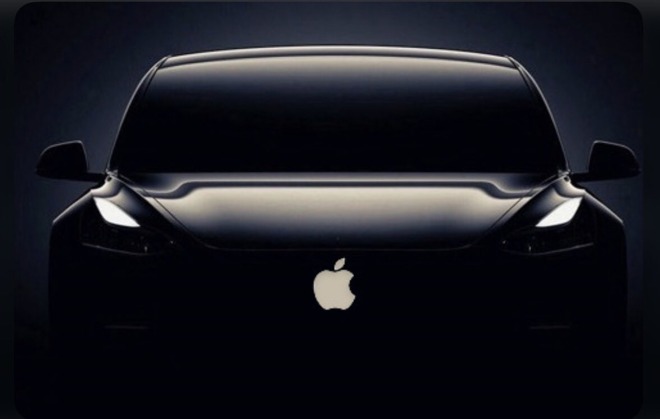 Credit: Apple
In a note to investors seen by
AppleInsider
, analyst Daniel Ives says Apple entering the electric car market is now a matter of "when not if." He also expands on how an Apple-designed electric vehicle could disrupt the market if Apple partners with an existing automaker
"While the timing of an EV partnership with the likes of Hyundai, or another automaker, remains a key focus of the Street and EV industry over the coming months we assign a 85%+ chance that Apple will announce an EV partnership/collaboration over the next 3 to 6 months," Ives writes
He adds that now is the perfect time for Apple to enter the industry, since it's on the heels of an aggressive push by GM and Ford and ahead of a green wave driven by President Joe Biden.
The analyst notes that Tesla is still the heavyweight champion of the EV industry, but says that the entire market is entering an upward trend.
"Taking a step back, the EV industry is entering a golden age as we believe the broader consumer demand trends, innovative battery technology, regulatory EV incentives/tax credits around the globe, and sleeker/affordable models are creating a perfect storm of the demand for sector," Ives writes.
Wedbush continues to believe that Apple will announce a vehicle partnership within the next three to six months. Per conversations with investors, Wall Street appears to prefer this outcome to Apple building its own vehicle.
Although talks with Hyundai appear to have ended, Ives says that the automaker's E-GMP platform could represent a good fit for Apple with its distribution, modular, and robotic assembly design.
If talks with Hyundai do not resume, Ives says another candidate could be Volkswagen, since its Modular Electric Drive Matrix is a design framework that could allow for easy integration of new autonomous car models.
"In a nutshell, Apple with the right partner (Hyundai and VW Top 2 choices) would be a major force in the EV industry and could disrupt market share from the likes of Tesla, GM, Ford if the company is able to get the Apple Car on the road by 2024," Ives concludes.
The analyst notes that if Apple were to land just 5% to 10% of the potential $5 trillion industry, the "Apple Car" could represent another growth pillar for the company.
Ives maintains his 12-month AAPL price target to $175. The valuation is based on a sum-of-the-parts assessment of Wedbush's 2022 estimates, including a 16x multiple on Apple's Services at $1.2 trillion and a 7x multiple on Apple's hardware business at $1.9 trillion.