M. Night Shyamalan talks working with Apple, Servant in Reddit AMA
In an hour-long Q&A session, M. Night Shyamalan discussed directing
Apple TV+
show "Servant" and working with Apple.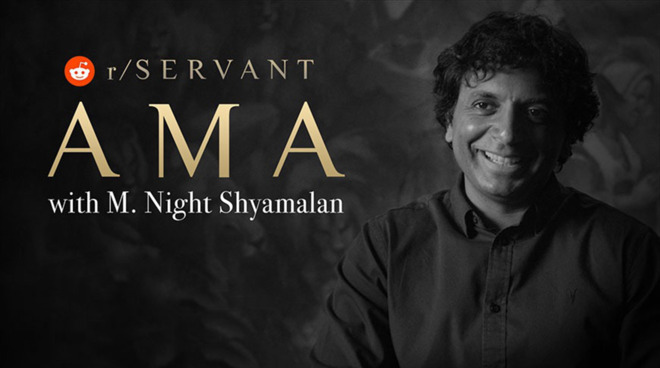 M. Night Shyamalan Reddit AMA
"Servant" is currently airing its
second season
with episode five airing on Friday. Shyamalan spent an hour answering questions from fans from the r/Servant subreddit.
How has working with Apple been so far, and if it's good, have you guys considered any other future collaborations?
Shyamalan saw Apple as an opportunity to define a place or streaming service. As he started pitching "Servant" Apple was just beginning to seek out shows for Apple TV+. Shyamalan says he and his team had already met with several companies, but Apple was "so lovely and gracious" that he felt that was where he needed to be.
Shyamalan cites
Steve Jobs
and his legacy with believing in bigger things and the company's ethics as something he's always respected. He said that he doesn't mind being the underdog and working with Apple is a growth opportunity for him and the company.
"The second season has really exploded," Shyamalan said. "The viewership has doubled, tripled, everything has gone so well. I do want to do other things."
Apple's team was considerate of decisions that the writing team made with "Servant." They would say they didn't understand a script, but Shyamalan would just say "trust me" and they would love the final result.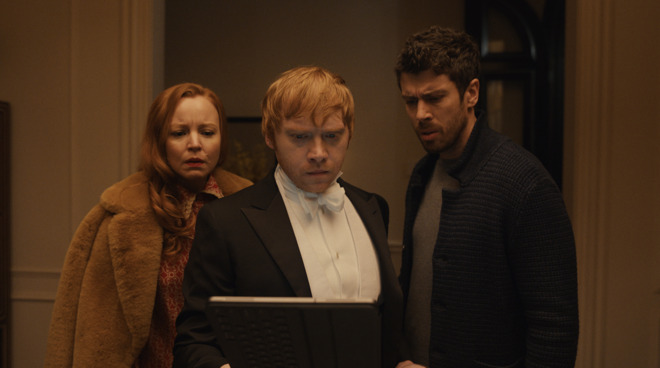 Shyamalan said he loves each of his characters equally, there are no favorites.
Is the Servant story still being written, or is the entire story already set in your mind?
"When we started, we had a sense of the tone," he said. "We knew where we wanted to go by the end of the first season. I had an idea in my head, a dream version of where I wanted it to go."
The pandemic struck midway through filming the second season, and this gave Shyamalan a chance to reflect on the story. He said he took the time to dump all of his thoughts onto a whiteboard which ultimately told him there was two more seasons to write.
Do you leave a lot on the cutting room floor, or do your works tend to come out pretty much how you envisioned them to be?
"I board every single shot," he said. "You can watch the episode in drawings on the board. I encourage the directors to storyboard every shot and throw it away if you need to."
He said that proper planning of every shot makes everything feel more formal and thought out. This prevents waste and ultimately leads to an efficient system.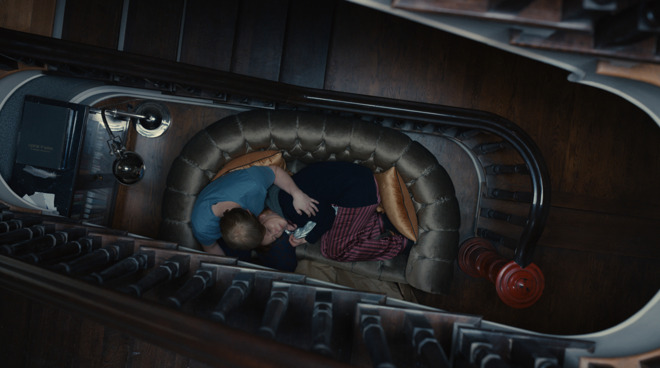 Tight shots like this are planned out early on to make each shot feel formal and specific
"We try very hard not to shoot and write," he continued. "All the scripts of season three are done and we are about to start shooting in a few weeks and it is all thought out. Not a lot goes on the cutting room floor."
Could you tell us about the toughest episode to write/shoot that has aired so far? What were the technical challenges and how did you overcome them?
"When the pandemic hit we had to stop so suddenly. I like to go back and reshoot stuff, but we didn't quite have that ability," he said. "We had to anticipate everything we needed in advance."
Shyamalan believes that when there are limitations, like the pandemic, people deliver the best results. He likes when things are not easy, forcing him to push himself.
The interview covers several topics from inspirations to how Philadelphia plays a part in Shyamalan's work. He concluded the session by thanking the fans, and saying that he's excited to see everyone's reaction to how the season ends.
"Servant" has been renewed for a
third season
on Apple TV+. The audience
has doubled
since its launch and has been one of Apple's breakout hits for its streaming service.