Russo Brothers share new preview for Apple TV+ film 'Cherry'
A new 40-second clip of upcoming
Apple TV+
drama "Cherry" on Twitter gives viewers an intimate look at how the main characters meet.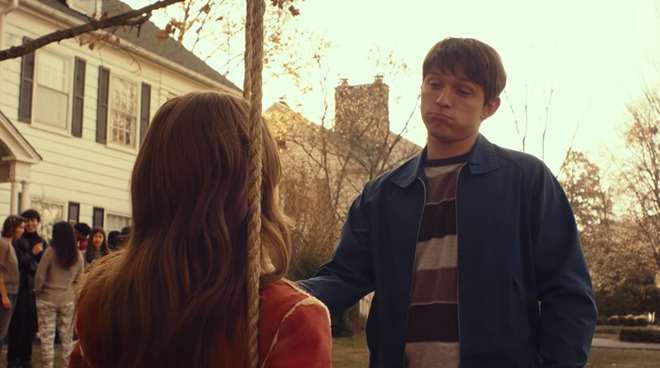 The Russo Brothers shared the clip on their Twitter account to promote the film's release in theaters on February 26 then on Apple TV+ on March 12. Apple
acquired the rights
to the film in September.
"Cherry," is a harrowing drama, that shines a light on the nation's ongoing opiate problem through the true story of a U.S. Army veteran.
The film stars Tom Holland as a man from Ohio who drops out of college, joins the military, then gets PTSD. Not long after a doctor prescribes him opiates, he and his wife, played by Ciara Bravo, find themselves shifting from pills to heroin. To fund his drug addiction, he begins robbing banks as he surrounds himself with a strange cast of friends.
"Cherry" is directed by Anthony and Joe Russo of "Avengers Endgame" fame. The film was
acquired
by Apple for a rumored $40 million.
"Cherry" will join other programming on Apple's streaming service, including spy-thriller "
Tehran
" and neo-noir psychological thriller "
Losing Alice
."