Apple partners with UHN on Apple Watch heart failure study
Researchers at Toronto's Ted Rogers Centre for Heart Research are looking into whether the
Apple Watch
can help with early identification of worsening heart failure.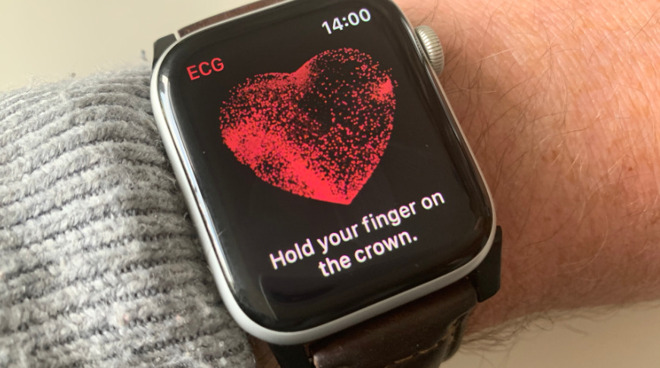 In the study, researchers will use the data collected from participants wearing the Apple Watch to see if the onboard blood oxygen detectors and mobility metrics can provide early warning for worsening heart failure.
According to
the University Health Network (UHN), suitable patients from the heart function program at the Peter Munk Cardiac Centre will take part in a three-month active monitoring study with a two-year follow-up. Each patient will use an iPhone and an
Apple Watch Series 6
to participate in the program. The study will investigate patients' ability to perform traditionally clinic-based assessments in the comfort of their own homes.
"We think that biometric data derived from Apple Watch may provide comparable, precise, and accurate measurements of fitness, prognostic markers and early warning signals, compared to traditional diagnostics," says Dr. Heather Ross, Division Head of Cardiology, at UHN's Peter Munk Cardiac Centre, Scientific Lead, Ted Rogers Centre for Heart Research, and this study's lead researcher.
Dr. Ross first realized the possibility of remote monitoring while atop Mount Kilimanjaro. She realized that if she could use her phone atop the highest mountain in Africa, why couldn't doctors and care centers use the technology to reach patients who can't always travel for care.
"My goal is to make high quality care, accessible to everyone, no matter where they are," says Dr. Ross. "If we can use wearable technology to accurately monitor for essential diagnostics, we can reach all kinds of people, including vulnerable communities who traditionally have been challenged by issues of remote geography or homelessness."
"Surfacing heart health insights has played a key role in the evolution of Apple Watch and we're continually humbled by the responses we hear from users on the impact it has had on their lives," says Dr. Sumbul Desai, Apple's vice president of Health.
"We're thrilled to be collaborating with UHN and Dr. Heather Ross to better understand how the powerful sensors in Apple Watch can potentially help patients better manage heart failure, from the comfort of their own home."
Apple hired Dr. Sumbul Desai in 2017
, who previously served as Stanford Unversity's Medical Director of Strategic Initiatives and Assistant Chief of Strategy.
Apple has paired with other top medical professionals in the past. Results of Apple's Heart Study, performed in partnership with Stanford University, were published in the New England Journal of Medicine in 2019, showing Apple Watch can be
a valuable tool
in the identification of atrial fibrillation.
In October of 2019, Apple
recruited
Dr. David Tsay, its second high-profile cardiologist, to join its team focused on health issues. The hire showed that the Cupertino tech giant continues to focus on heart health advancements. Previously, the company
had hired Alexis Beatty
in 2018.