Apple TV+ animated film 'Luck' casts Jane Fonda in key role
The Skydance and
Apple TV+
film "Luck" adds Jane Fonda to the cast roster, voicing The Dragon.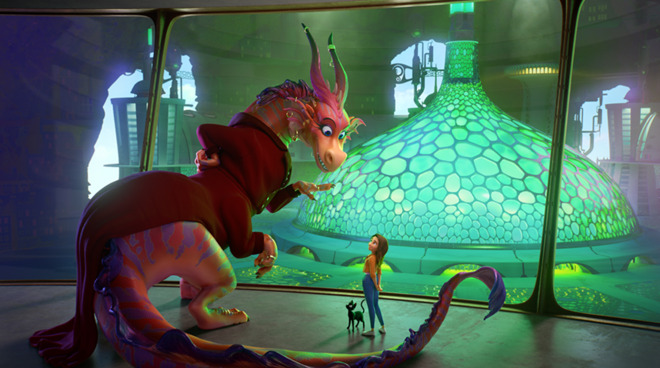 Jane Fonda to voice a dragon in Apple TV+ film 'Luck'
Variety
reports
that Fonda will be the voice of The Dragon, described as the "exuberant CEO of Good Luck and undisputed luckiest ancient being in all the land. The Dragon is elegant, stylish and as persuasive as she is powerful. The only thing better than good luck is more good luck, so when bad luck starts to spin out of control, she must face her fears or risk losing good luck forever."
"Luck" will be directed by Peggy Holmes and written by Kiel Murray. There has been some controversy over the Skydance feature after they hired
John Lasseter
, who left Pixar following misconduct accusations.
Fonda is the first talent attached to the film since Emma Thompson departed her voice role in 2019. She left in protest of hiring Lasseter, though insiders say Fonda is not Thompson's replacement
Apple
acquired
the distribution rights to "Luck" and "Spellbound," and a two-season order for the animated series "The Search for WondLa" on Wednesday. There are no official release windows for either film or show.
Fonda is an award winning actress holding two Oscars, seven Golden Globes, two BAFTAs, and an Emmy. She previously worked with Skydance Animation as producer of the Netflix series "Grace and Frankie."