Apple executive named to New Jersey Council on the Green Economy
Lisa Jackson
, Apple's vice president of environment, policy, and social initiatives, has been named to the New Jersey Council on the Green Economy, where she will work with other members to support the state's clean energy and climate goals.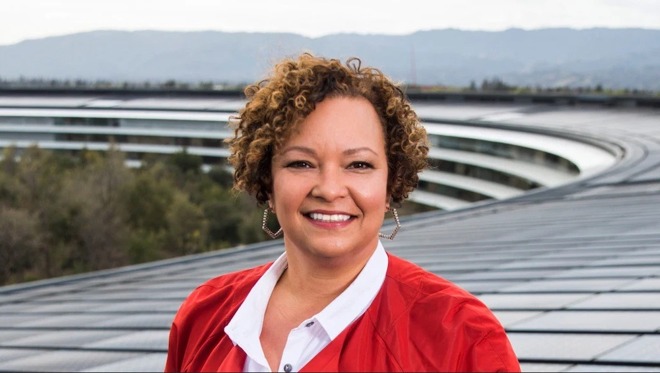 New Jersey Governor Phil Murphy announced the
appointment
on Wednesday, saying the group will "build a roadmap for transitioning the workforce into high-quality, family-sustaining clean energy jobs."
The state's first lady, Tammy Murphy, will serve as honorary chair alongside representatives of various state departments and leaders of chambers of commerce, organized labor, industry, utilities, green business, environmental justice communities, academia, small business, workforce development, and environmental advocacy.
Jackson is one of two council members with tech industry ties, the other being Audible's vice president of urban innovation Aisha Glover.
"New Jersey has an opportunity to lead the nation on a just transition to a green economy," Jackson said in a prepared statement. "As a former Commissioner of the New Jersey Department of Environmental Protection, I know the state's environmental challenges, but I also know its wonderfully diverse communities and talented workforce. I look forward to working with partners across all sectors to ensure we are supporting opportunities for all in the green workforce of the future."
The Council on the Green Economy was established under a recently signed executive order designed to take action against climate change by reducing emissions of pollutants and transitioning away from fossil fuels toward renewable energy sources. The state seeks to invest in new climate solutions that will create job opportunities for its residents.
At Apple, Jackson is responsible for environmental initiatives and is leading efforts toward a
carbon-neutral
operating footprint.