Apple edges out Samsung on Q4 European smartphone sales
Despite the European smartphone market plummeting overall in 2020, Apple's sales in the region were similar to its 2019 numbers -- finishing the year strong with the
iPhone 12
.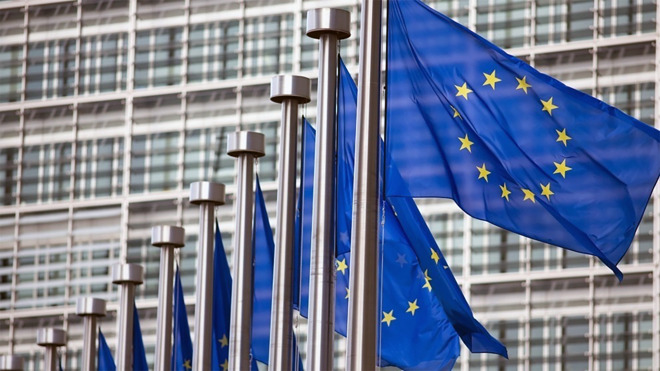 Apple led the field of European smartphone vendors in Q4 2020
Apple sold the most smartphones in the final quarter of 2020. The company
reportedly
moved 15.7 million
iPhones
in Q4 2020, leading to a first-place 30% market share. Samsung was second, carrying 29% of the market on 15.5 million smartphone sales.
Apple's 2020 sales were only slightly lower than the firm's 2019 numbers. The company's units sold were nearly flat despite the overall European smartphone market falling 14% year-over-year. The COVID-19 pandemic was the primary culprit, leading to both supply and demand issues.
For the 2020 calendar year, Apple sold 41.3 million iPhones, for a 22% share. Samsung led sales for the year on 59.8 million phones.
"Apple may have declined slightly in 2020, but this doesn't tell the full story," said Counterpoint Research's Jan Stryjak. "The decision to delay the launch of the iPhone 12 appears to have paid off for two reasons. First, it gave the iPhone 11 and iPhone SE the opportunity to demonstrate remarkable longevity, selling continuously well in many markets throughout the year."
"And second, it built up demand for the new device which, when finally launched in October, sold spectacularly," continued Stryjak. " In fact, the iPhone 12 was Apple's most successful device launch to date, and drove Apple to a record share high of 30% in Q4 2020."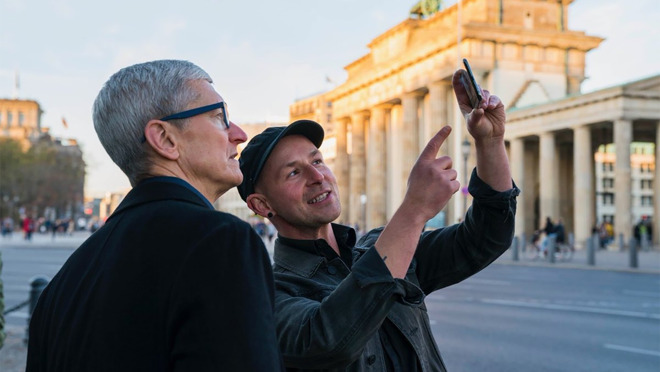 Tim Cook visiting Europe in 2018
While Apple and Samsung sold the most units, Xiaomi was the year's biggest European success. The Chinese firm nearly doubled its 2019 sales in the region, with 26.7 million units on 14% share. Xiaomi relied on strong sales in Spain and Italy to reach those numbers.
Oppo also had a strong year in Europe, achieving 82% growth on 6.5 million sales for the calendar year.
The iPhone 12 family -- also including the
iPhone 12 Pro
,
iPhone 12 Pro Max
, and
iPhone 12 mini
-- propelled Apple to a strong 2020 around the world. The company
overtook Samsung
as the top global smartphone seller in Q4.