New HomeKit gear, smart home projects, and listener questions on HomeKit Insider
On the latest HomeKit Insider podcast, your hosts discuss the new
HomeKit
product updates from Wemo, Belkin, Brilliant, Eve, and Sensibo, updates to ongoing projects from Andrew and Stephen, and answer nearly a dozen listener questions.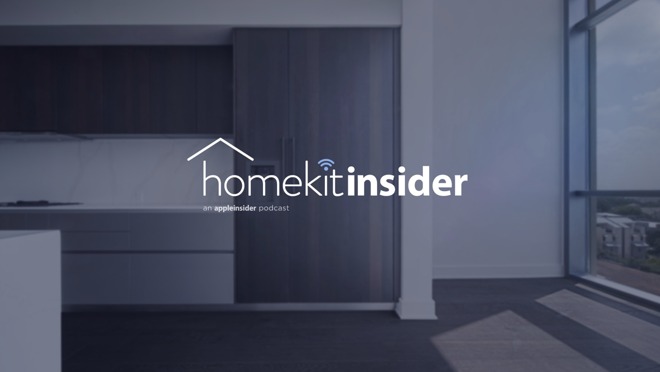 HomeKit Insider: A new AppleInsider podcast
In product news, Sensibo Air has added HomeKit support. This device allows you to control window AC units and will also show your interior air quality and outside weather.
Wemo Stage, which debuted at CES 2020, seems to be inching closer to release. This wall-mounted controller was spotted in the FCC database, a necessary step prior to sale. Belkin, Wemo's maker, also seems to be working on an
AirPlay 2
adapter to add smart control to existing speakers.
Eve has partnered with Coulisse Blinds to create new HomeKit-enabled window coverings. It will outfit the existing Coulisse blinds with Eve's smart tech and includes support for Thread and Bluetooth with no hub required.
Brilliant has updated its HomeKit control panels with support for Nest thermostats as well as future support for Nest Hello and Cam.
Developer Matthew Corey has released his latest app, this time for the Mac. Follow the Sun adds Adaptive Lighting-like functionality to any smart bulbs in your home. You can create your own schedule, colors, and brightness, and doesn't require manufacturers to support it.
After the news, we touched on a few projects and past setups.
Revisiting a previous episode where we talked about the inability to change Siri's response, a user on Twitter noted that while that isn't possible, there is a bit of a workaround. You can create a Shortcut that adds a speak command at the end. So the Shortcut will run your scene then include whatever phrase you'd like afterward. You can have Siri say "Goodnight, sleep tight!" or "I set that scene for you."
Andrew has finished his smart home pantry. He talks through how he used a CAT cable to extend his light strip to both sides of his pantry and how easy it was, needing only minimum soldering.
Also this week Andrew has installed a set of Wasserstein solar panels on his porch that keep his Arlo cameras charged perpetually with minimum cost. Stephen then goes into great detail how he managed to set his Roomba up as a HomeKit device and how he can simply ask Siri or set a scene to have his home vacuumed.
The March 8 episode will include a special guest Eve Systems CEO Jerome Gackel.
Listener questions
We dug through a massive pile of listener questions for this week, starting off with a basic question asking about what devices is Thread best suited for. We talk about Thread's lack of high-bandwidth support and itemize the most common Thread-enabled devices we will likely see.
Rayburn on Twitter asked us to help him choose a HomeKit-enabled smoke detector for his home, of which there are only a few options here in the U.S.
Bendik wants to know how smart
Siri
is in identifying devices and we rehash how is best to set up rooms and zones in your HomeKit home.
Kevin queried if there are any HomeKit-enabled washers or dryers -- there aren't -- and what are the chances we will see some in the future. Jay asks for what is his best middle-budget solution to add Dolby Atmos to his home theater, possibly employing a set of A href="
https://appleinsider.com/inside/homepod
" target="blank">HomePods.
David Marshall wrote into us following our Hunter Douglas shades review from last week's episode. He posited that the Rollease Acmeda shades a far more affordable solution. They are cheaper and you even have the option to retrofit existing blinds with the Rollease motor.
Chris asked Stephen and Andrew what devices we no longer use and what we do with our unused gear.
Lastly, Derrick asked us to weigh in on whether or not it is beneficial to delete his HomeKit home and set it all up from scratch.
Be sure to submit your own questions for us to answer on the show in the next episode.
Links from the show
Stay tuned for more!
Send your feedback to
Stephen
and
Andrew
via email or ask as us questions on Twitter
@StephenRobles
and
@Andrew_OSU
.
Please also leave a rating or
review us
on Apple Podcasts to help us improve the show as we move forward.
Those looking to sponsor the HomeKit Insider show can reach out to
andrew@AppleInsider.com
.