Australian man sues Apple, seeks compensation after iPhone explodes in pocket
An Australian man who landed himself in the hospital after his
iPhone X
exploded in his pocket now seeks compensation from Apple.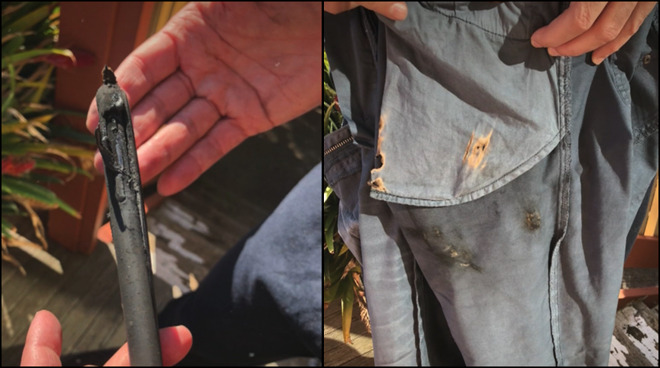 Image credit: 7News
In 2019, Melbourne-based scientist Robert De Rose suffered second-degree burns when his year-old iPhone X exploded in his pocket while at work.
"I heard a faint pop sound, followed by a fizz and then I felt intense pain on my right leg, so I immediately jumped up and realised it was my phone," he told
7NEWS.
"I had ash everywhere, and my skin had peeled back."
De Rose claimed that he had reported the issue directly to Apple but received no response. He now plans to seek compensation and wants to warn other iPhone owners of the potential danger.
Carbone Lawyers' Tony Carbone said that the firm would be representing a second man who claimed an overheating
Apple Watch
had burnt his wrist. The two lawsuits had been filed with the County Court.
An Apple spokesperson responded to the incident, stating that the company takes customer safety extremely seriously, and that the two complaints are being investigated.
All smartphones are potentially at risk of fire due to their use of lithium-ion batteries. Issues like overheating, leakage, or penetration of the battery cell can cause a runaway effect. Placing a phone in your pocket could enable the phone to bend when sat upon, increasing the risk of battery damage.