Belkin MagSafe BoostCharge Pro review: a great, but pricey, 2-in-1 charger [u]
Posted:
in iPhone
edited June 2021
The new Belkin MagSafe 2-in-1 BoostCharge Pro is designed for
iPhone 12
and AirPods. While it is an exceptional charger, the price still may give users pause.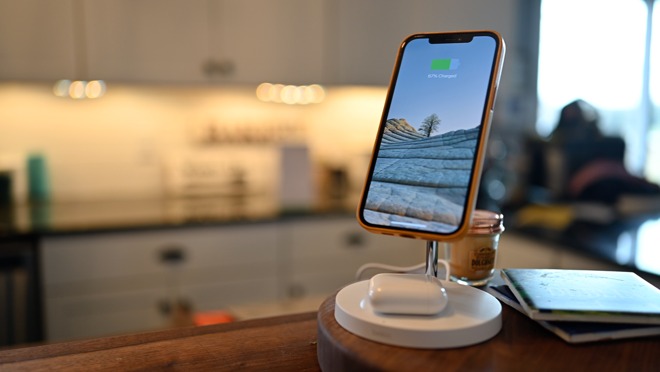 Belkin BoostCharge 2-in-1 MagSafe charger
Belkin
first showed off
its 2-in-1 MagSafe charging stand at the all-virtual CES 2021, it is now readying to open up preorders. We got an early look at the capable charger to see if it lived up to the high standard set by the original 3-in-1
we loved
.
A familiar design
For the most part, the 2-in-1 is very similar to the 3-in-1. It has a round base with an integrated Qi charger, a stainless steel central column, and a round
MagSafe
charging puck elevated above. The bottom, which comes in both black and white colorways, has a circular divot in the center to designate where you can place your headphones.
MagSafe delivers up to 15W of power to an iPhone 12,
iPhone 12 mini
,
iPhone 12 Pro
, or
iPhone 12 Pro Max
.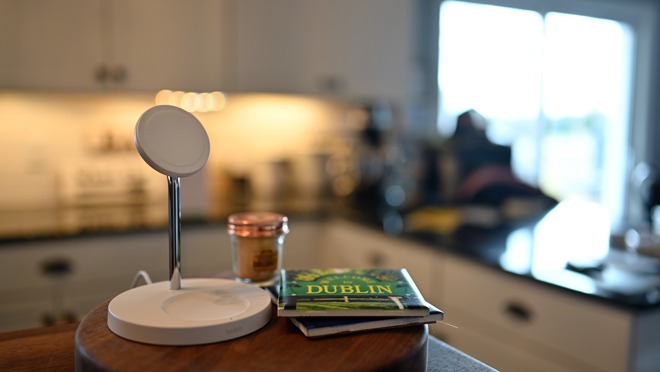 Belkin BoostCharge 2-in-1 MagSafe charger
Once again, Belkin uses a proprietary barrel connector to power the device, which has its own perks and detriments. On the one hand, by using a custom barrel connector, you're left in a pickle should something happen to the charger. You can't just order a new one on Amazon as you could if it was a USB-C connector.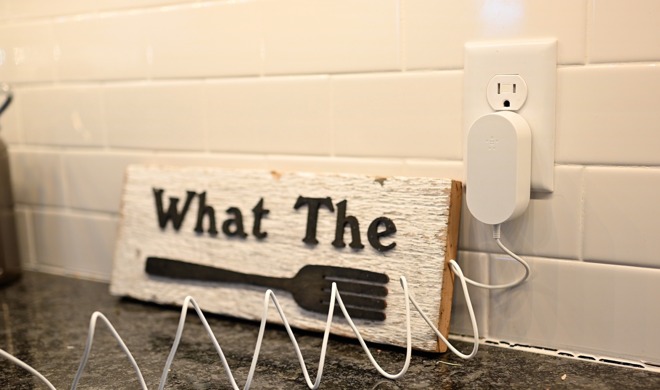 Belkin BoostCharge 2-in-1 MagSafe charger cable
At the same time, it keeps the device compact. It likely wouldn't be as small if it used USB-C. The barrel connector has extra space to fit in at a right angle and allows the connector to be entirely hidden with just the cord coming out of the back. It's elegant and aesthetically pleasing. Hopefully, Belkin will make replacement cables available.
You can charge your
AirPods
or
AirPods Pro
on the 5W Qi charging pad at the bottom, though the recessed dimple does make charger other, larger devices problematic.
Compared to the alternatives
At the moment, we're seeing the market flood with seemingly similar alternatives. They come in at significantly lower price points, making it less clear as to what the best option is for each user.
The big difference is the other devices are not MFi-certified and do not contain legitimate MagSafe but rather encircle a standard 5W or 7.5W Qi charger with magnets. At best, they cut the maximum charging speed in half from what MagSafe can offer but can even be a third of that speed or lower.
We can say that carte blanche with certainty because, as of now, there are no other third-party alternatives. Belkin is the sole option as Apple has yet to provide the necessary MagSafe hardware to others. In time, many other options will be available at various price points, but for now, Belkin is it with MagSafe stands.
A few brands have created less elegant solutions that allow you to insert that MagSafe charging puck you may already own and route the cable through it, giving you an actual MagSafe stand. These probably don't have a Qi charger included, and if they do, it isn't as nice as the all-in-one option from Belkin.
They also lack much of the same build quality and are frequently made of plastic or, at best, anodized aluminum. Both don't feel as nice as the stainless steel of the Belkin BoostCharge Pro.
These other options are passable and work, but you get what you pay for in one way or another.
Should you buy the Belkin BoostCharge Pro?
MagSafe is fantastic, and we love being able to rotate your phone in any direction while charging. It is easy to put on and remove and is far better than your average Qi charging stand. There's no question about that.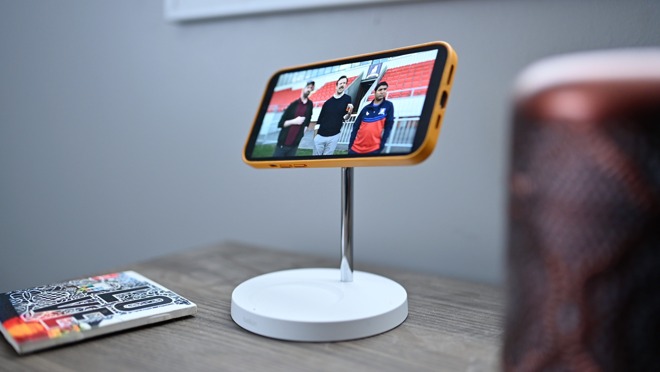 Watching Ted Lasso with Belkin BoostCharge 2-in-1 MagSafe charger
But with lesser alternatives flowing into the market, it puts Belkin's price point even more under the microscope. At this point, it does feel a bit high for what you get.
We'd feel happier at the $80 price point for a MagSafe puck and a simple 5W Qi charger. There is a substantial premium for the combined package. We feel it is more worth it on the 3-in-1 but is harder to justify with the 2-in-1.
Price aside, the package is excellent with great build, fast charging, and outstanding functionality. If you have a set of AirPods or AirPods Pro and an iPhone 12, there is no better solution out there.
Pros
Stylish design in black or white


Premium materials


MFi-certified MagSafe charger


Barrel connector hides away


Phone can rotate to any angle
Cons
High price tag


Divot prevents some Qi-enabled devices from charging
Rating: 4 out of 5
Where to buy
The Belkin 2-in-1 BoostCharge Pro MagSafe stand will be
available from Belkin for $99
in both black and white.
Update, March 9, 2021:
Belkin's 2-in-1 BoostCharge Pro stand with MagSafe compatibility is now available for sale.