'Calls' trailer brings audio suspense, minimal visuals to Apple TV+
Apple has revealed the trailer for "Calls," an
Apple TV+
series of suspenseful audio shorts with minimal visuals.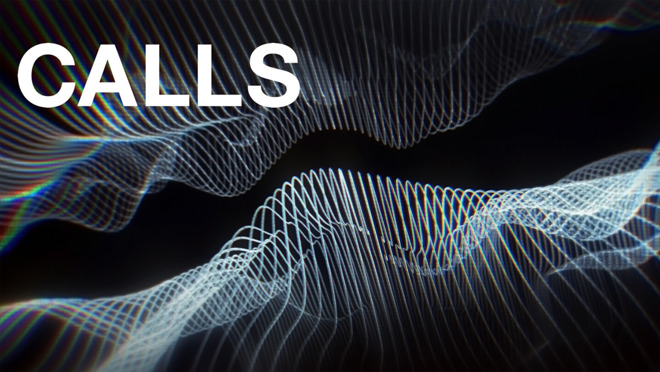 "Calls" is an upcoming Apple TV+ series of shorts based on a French series of the same name
Taking a cue from 20th-century radio dramas, "Calls" employs unseen voice actors portraying scripted phone conversations. Apple says the series has "sharp writing, compelling voice talent and graphics to aid in transcribing the darkly dramatic conversations onto the screen." The only visual elements are waveforms corresponding to the voices, speakers' names, and other abstract graphics.
The series is an English-language adaptation of a French Canal+ series of the same name. Like the Apple TV+ adaptation, the original French series also tells short stories using a mix of real-world audio and low-key images.
The plot in Apple's series centers around phone conversations between a group of strangers that end up connecting. Apple says the strangers' "lives are thrown into disarray in the lead-up to an apocalyptic event." The series appears to lean heavily on horror and suspense, using the lack of visible actors to accentuate the mystery and intrigue.
Apple adds that the scenarios involve "familiar situations that quickly become surreal with thrilling and frightening moments." The Apple TV+ description says the stories as "bone-chilling."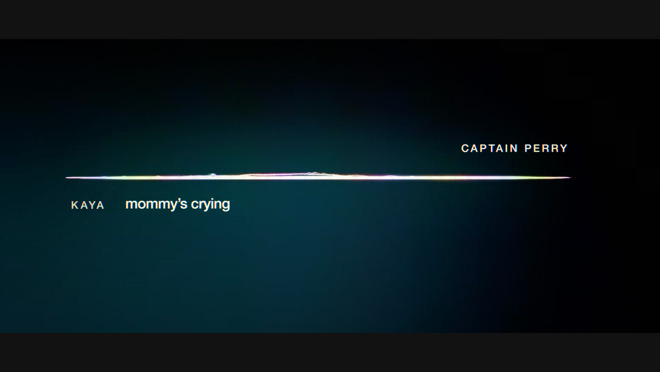 The trailer's only visuals are waveform graphics, speakers' names, and other minimal abstract visuals
The "Calls" cast includes Lily Collins, Rosario Dawson, Mark Duplass, and Pedro Pascal.
Apple is launching all nine 12-minute episodes at once. "Calls" releases on Apple TV+ on March 19.