Best Buy Health now offers Lively senior care services on Apple Watch
Best Buy's senior and eldercare technology brand, Best Buy Health, now allows users to call for help directly from
Apple Watch
.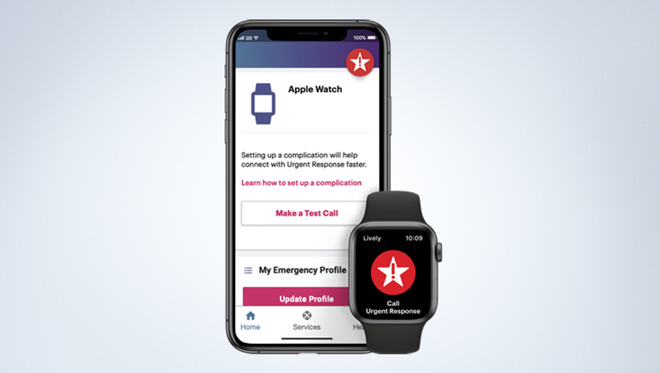 Best Buy Health is expanding users' options to take advantage of their Lively Health & Safety Services, enabling users to use their Apple Watch to access all of Lively's services.
Users will need to have an
Apple Watch Series 4
or newer and subscribe to a Lively Health & Safety Plan. Users who agree to a two-year Preferred Health and Safety contract will get $200 off the purchase of an
Apple Watch Series 6
or $150 off the purchase of a new
Apple Watch SE
through Best Buy.
Once on the plan, users with the
Lively App
will be able to call highly-trained Urgent Response Agents for both emergency and non-emergency situations directly from their watch. This includes everything from medical emergencies to car troubles.
Users will be able to speak with a registered nurse or board-certified doctor directly from their home without an appointment. No insurance plan or co-pay will be required.
The GreatCall Link app also alerts friends and family if a senior contacts Urgent Response, giving updates on location, device battery life, and daily activity.
Best Buy Health plans on adding in a Live Agent Assist feature in the future, which will detect when a wearer takes a hard fall. A Lively Agent will call users to make sure they are alright and will contact family members if needed. Best Buy Health states that the company has worked with Apple on the feature and that Lively will be one of the first to utilize Apple's
fall detection
API.