New 'Apple for Kids' portal walks parents through iPhone and Mac setup & support
Apple has introduced a new "Apple for Kids" webpage which includes education for parents on how to use Family Setup, what to do when a child forgets their passcode, and more.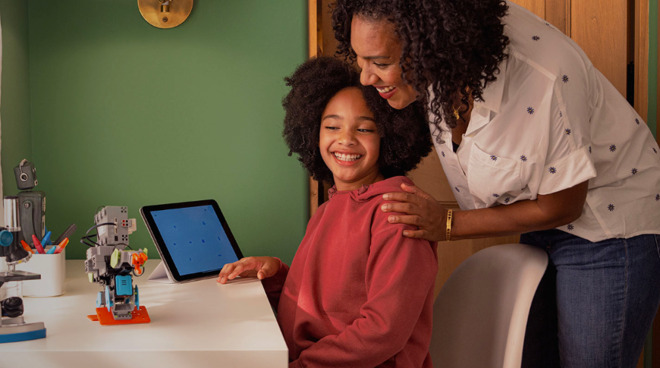 Apple introduces new "Apple for Kids" support roundup
Following the introduction of Family Setup with the
Apple Watch SE
, Apple now has several ways for parents to help their children with using Apple devices. A new page collates all of its support information to provide a single point of reference for families to "Get your child set up."
Featuring over a dozen topics, the new "Apple for Kids" page contains guides on setting up, fixing common problems, and putting limits on a child's use of devices. It's intended for children of all ages, which means there are issues over children's Apple IDs.
"To use Family Sharing," explains the new guide, "each person needs their own Apple ID. As the family organizer, you can create Apple IDs for your children, and add existing Apple IDs for other family members."
For children over the age of 13, there's a step by step guide to how they can enter or update the birth date associated with the Apple ID. "If your child is under 13," however, "you will need to contact Apple Support to update your child's birth date."
"Apple for Kids" begins with the general issue of how to manage your family group, then next covers what may be two common problems. There's a section on what to do if your child forgets their passcode, and also if they buy something by accident --
which does rather happen
.
The answer to that issue consists of when you can claim for a refund, but there's also preventative advice in a section called "Keep track of your child's activities." In there, Apple details how to set up "Ask to Buy," so that you have to approve any purchase.
When the issue is that your children want to buy something in the real world, this guide also explains
how to use Apple Cash Family
.
There are also detailed guides to how you can set up and
limit Screen Time
on your children's devices, and restrict access to content.
None of the advice in "
Apple for Kids
" is new, but all of this detail was previously in over a dozen separate support documents.