Apple iPhone grows in Europe, Middle East, and Africa as smartphone market contracts
The smartphone market in Europe, the Middle East, and Africa saw its worst performance in six years in 2020, though Apple's
iPhone
grew its share of the market.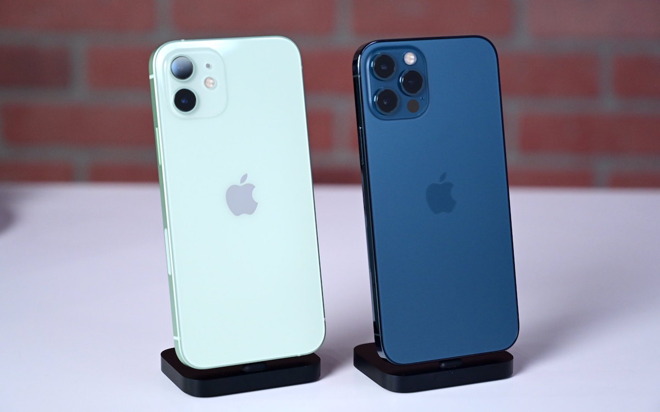 Credit: Andrew O'Hara, AppleInsider
According to
analysis firm IDC
, the Europe, Middle East, Africa (EMEA) market contracted 4.2% in units year-over-year in 2020, dropping to a total of 345.2 million shipments. The market's value also dropped 4.6% to around $110 billion. IDC attributes the EMEA market contraction to the global
coronavirus
pandemic.
In Europe alone, the market slumped 4.9% in units to 195.2 million. The European market also lost 3% of its value, declining to $82.4 million.
"If you just looked at the topline numbers, you might think it was a typical year with a bit of an economic wobble, not one with a pandemic and months of national lockdowns, leading to a yawning economic downturn," said Zdenek Krouzel, IDC EMEA program manager.
Apple managed to grow its market share in EMEA by 10% throughout 2020. It held 15.4% of the EMEA market, compared to 13.4% in 2019. Samsung's share actually dropped 15.9% in that same period, from 32.9% in 2019 to 28.9% in 2020.
IDC says that Apple's decision to make its entire
iPhone 12
and
iPhone 12 Pro
lineup 5G-compatible "boosted the market in Q4." Apple ended the fourth quarter by posting its best results yet in Europe.
Samsung still took the top spot in terms of market share, with Apple in second place. Transsion, Xiaomi, and Huawei made up the rest of the top three with 13.6%, 11.9%, and 12.7% of the market respectively.
In total, Apple shipped 53.2 million smartphones in 2020. Samsung shipped 99.7 million. Huawei's slice of the pie plummeted 35.8% in 2020, dropped from 68.5 million units shipped in 2019 to 44 million units in 2020.
IDC forecasts that the European smartphone market will grow marginally in 2021, with the Android market remaining competitive due to Huawei's decline.