New 'Sonos Roam' portable speaker rumored for April release
Sonos's newest portable speaker is smaller and lighter than the company's existing Move, and expected to retail for $169, with devices shipping on April 20.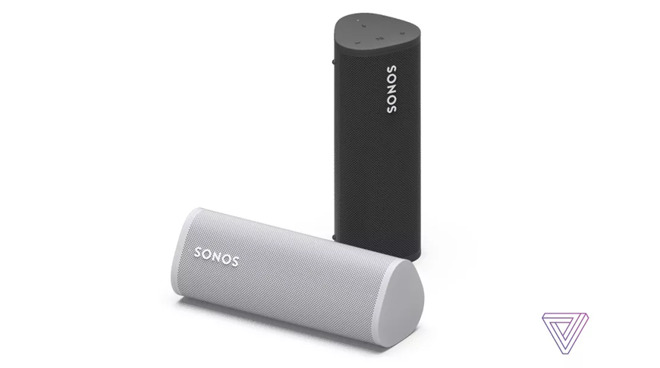 Image Credit: The Verge
The device is much smaller than the
Sonos Move
,
Sonos
's first portable speaker. Like the Sonos Roam, the new speaker will be able to play audio over Bluetooth and Wi-Fi via the Sonos app and be
AirPlay
2 compatible.
According to
The Verge,
the Sonos Roam will measure 6.5 x 2.5 x 2.5 inches and weigh about one pound -- or roughly one-sixth of what the Sonos Move weighs. Users will be able to pair two Sonos Roams together in Wi-Fi mode, allowing for a stereo setup.
It also is anticipated to be waterproof and will feature a 10-hour battery life, suggesting that Sonos intends for the Sonos Roam to be used nearly anywhere.
In January, Sonos' ad-free streaming radio service,
Sonos Radio,
added several new shows, including podcasts, artist hours, and more.
The company also announced that it would be releasing
a battery replacement kit
for its Sonos Move, allowing users to continue using the device without replacing the entire speaker.