Twitter hacker agrees to three years in prison for high-profile Bitcoin scam
The teenager responsible for taking over several high-profile Twitter accounts in a Bitcoin scam in 2020 has agreed to three years in prison in a plea deal.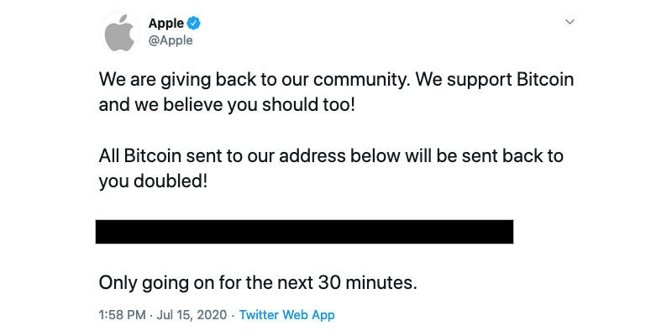 Credit: AppleInsider
Graham Clark, 18, agreed to plead guilty to state fraud charges for using compromised well-known Twitter to solicit more than
$100,000 in Bitcoin
in the summer of 2020. He agreed to spend three years in prison, followed by three years probation,
The Tampa Bay Times
reported Monday
.
As part of the plea agreement, Clark will be sentenced as a "youthful offender." Although he will be barred from using computers without law enforcement supervision, he may be eligible to serve some of his time in a military-style boot camp.
In July 2020, a number of high-profile Twitter accounts -- including those for Apple, Elon Musk, and President Joe Biden -- posted messages asking for Bitcoin to be sent to a specific address under the pretense that the amount would be doubled.
Authorities soon
arrested Clark
on accusations that he hacked the Twitter accounts to carry out the scam. At the time of the scheme, Clark was 17 years old. Two others, Nima Fazeli of Orlando and Mason Sheppard, were also charged with federal crimes related to the scam.
To break into the accounts, Clark used social engineering techniques to
convince Twitter employees
to grant him administrative access to tools that could reset the email addresses connected to Twitter accounts.
Prosecutors charged Clark in state court since state law allowed greater flexibility to try a minor as an adult,
The Tampa Bay Times
reported.