Apple issues second 'For All Mankind' AR experience featuring space-faring technology
Apple on Thursday expanded an augmented reality experience that ties in with
Apple TV+
original "For All Mankind," offering users an up close and personal look at real and fictional space technology.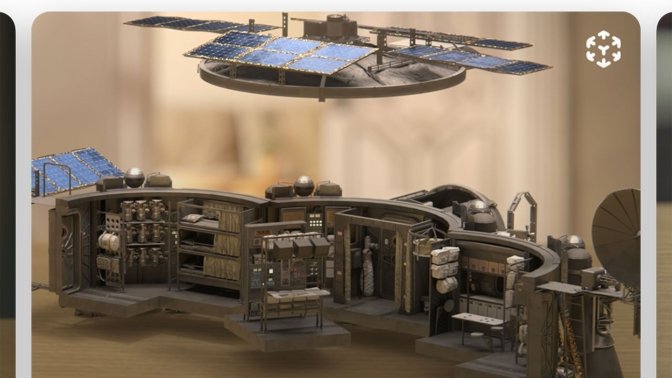 Available in the dedicated "For All Mankind" section of the Apple TV app for
iOS
, Apple's new AR experience lets users take a close look at everything from a Soviet Union spacesuit to NASA's Saturn V rocket.
Cards featuring prominent real-world objects and show props open into full-screen, interactive AR views. Users can explore NASA's original lunar module, Apollo A-7LB spacesuit, lunar rover, command and service module, lunar lander, and Jamestown base. On the Soviet side is the N1 rocket and Soyuz L3 lunar spacecraft.
The new AR assets are designed to bridge the ten-year gap between seasons one and two, a period that saw an increased presence of U.S. and Soviet personnel on the moon.
Apple in February released a "time capsule"
AR experience
that follows the relationship between Danny Stevens and his parents, astronauts Gordo and Tracy Stevens. Still available in the Apple TV app, the time capsule lets users interact with family photos, a mixtape, an Apple II computer and other objects relevant to the show's story.
Season two of "For All Mankind" debuted
in February
to generally positive reviews. The series is an Apple TV+ tentpole title and has
been renewed
for a third season.