Apple TV+ review: Suspense series 'Calls' is weird but thrilling
The new thriller series "Calls" is unlike anything else on Apple TV+ so far, but that turns out to be a compellingly good thing.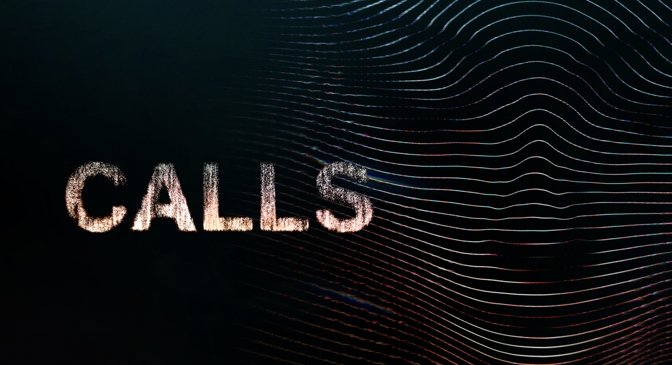 Calls, debuting on Apple TV+ March 18
Calls
, based on a French series of the same name and coproduced with Canal+, consists entirely of
the audio of phone calls
between two or more characters. All we ever see on screen are the words being said, as well as abstract animations that are meant to resemble phone lines.
It's a conceit, and takes some getting used to, especially with the first episode coming in with a level of intensity far beyond most of what comes after. But it becomes compelling.
The animations give the series an enjoyably creepy visual vibe, and that's added to by an ambient score by the composer Haxan Cloak.
Make the call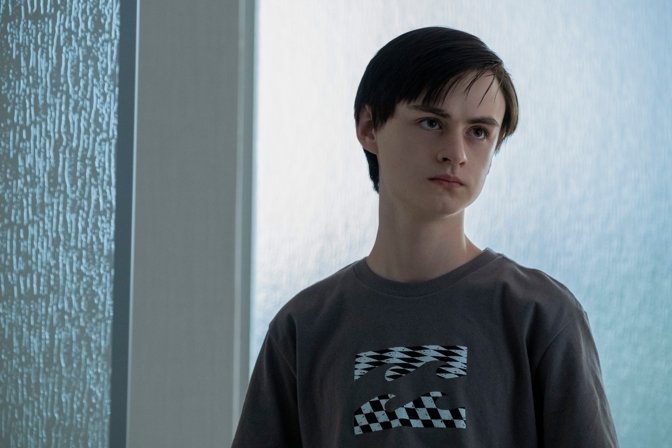 Jaeden Martell, known for "Defending Jacob," now provides one of the voices in "Calls."
Fede Alvarez, the Uruguayan filmmaker who made the most recent
Evil Dead
remake, is the creator of the American version and is also credited as the director of all nine episodes. Each episode lasts between 13 and 20 minutes, and each tells a self-contained story.
There are hints of supernatural elements in some of them, and several of the instalments contain arguments between couples, usually about infidelity. Overall, each appears to tell a strange, self-contained, sci-fi-tinged story, in the tradition of
The Twilight Zone
and that show's many imitators.
However, there are hints, especially in the later editions, that the episodes may be connected with each other. There are also indications that the series is set against the backdrop of some type of overarching supernatural global event, one that's throwing the space/time continuum off of its axis.
On the road
The best episode of the series is perhaps the second, in which a man on a road trip (Aaron Taylor-Johnson) gets a series of phone calls from his wife, mother, and best friend. It soon becomes clear that that time is passing at different speeds on the two ends of the calls, with minutes going by for the man while months and years pass for his loved ones.
Not far beyond that is the third, in which a man (Mark Duplass) gets a phone call from his neighbor (Pedro Pascal) asking him to do a favor, as his wife (Judy Greer) eggs him on. That one, especially, shows how this nontraditional form can tell an entertaining roller coaster of a story.
Heard, but not seen
Name actors do most of the voice work on the show, including Pascal, Duplass, Nick Jonas, Nicholas Braun, Rosario Dawson, Aubrey Plaza. Jaeden Martell, who played the title character on the previous Apple TV+ series
Defending Jacob
, also appears in one episode. Part of the fun of the episodes is trying to recognize the actors' voices before their names appear in the closing credits.
Calls
hasn't gotten much promotion from Apple ahead of its debut. After all, it's hard to produce TV commercials for a show in which you never see the actors' faces. It's a much more experimental project than what Apple TV+ has typically presented up until now, but it was a big swing worth taking.