Wave of small antitrust reform bills planned to thwart Big Tech lobbyists
The chair of the House Judiciary Committee's antitrust panel plans to write multiple smaller bills to force Apple and other tech giants to reform, with the bills potentially ready to launch by May.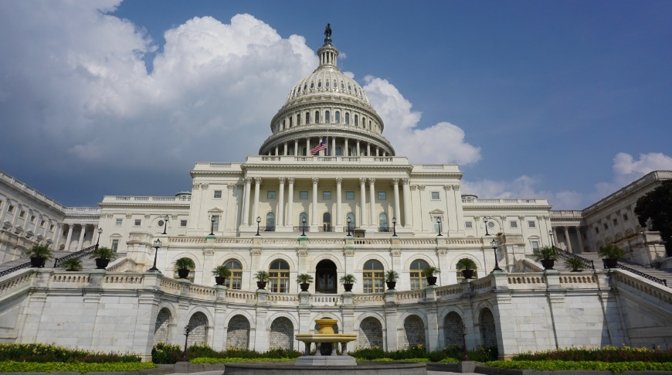 Legislators in the U.S. government are working on bills to curb the power of larger technology companies like Apple, Google, Amazon, and Facebook. In the case of one legislator, they plan to tackle the problem by issuing multiple small bills in quick succession.
As the head of the House Judiciary Committee's antitrust panel, Rep David Cicilline (D-R.I.) saw what he believed was "
deeply disturbing
" behavior from the tech companies during the
2020 antitrust probe
. To try and fix the behavior,
Cicilline told
Axios
he is in the process of creating numerous smaller bills, possibly more than 10, that could arrive before the summer.
Cicilline believes that rolling up reform into a single large antitrust bill gave lobbyists working for tech companies and easy target. By using numerous smaller bills, the intention is to make it harder for Apple and others to quickly mobilize efforts against reforms they actively dislike.
The strategy is seen by the representative to be harder for the tech company lobbyists to "manage and oppose 10 bills as opposed to one."
The use of smaller changes could also assist Cicilline in gaining support across the aisle, by finding common ground with Republican representatives on specific topics. It's an "opportunity for members of the committee who have expressed a real interest or enthusiasm about a particular issue, to sort of take that on and champion it," he adds.
"If you look at the way these technology companies have staffed up with their lobbying and the money they're investing into Washington, it's designed to prevent any changes to the current ecosystem that benefits them enormously," said Cicilline.
"They have literally billions and billions and billions of reasons to try to protect the current system because it produces profits not seen on planet Earth," he continued.
During the same interview, Cicilline admitted he is working on a proposal to target protections against liability for user posts enjoyed by social media companies. The proposal, which takes aim at elements of
Section 230
of the Communications Decency Act, would focus on decisions that Facebook and other algorithm producers take on what kind of content is presented to users.
Citing incentives such as maximizing engagement and increasing advertising prices, Cicilline offers "that whole set of decisions, one could argue, is different than the initial post. That's a set of business decisions for which, it might be easy to argue, that a company should be liable for."
Cicilline is not the only one to be looking at Section 230 reform.
In February
, it was reported President Biden was open to debate on changes to the act.