Apple calls Epic Games 'self-serving' in Australia hearing
Apple has described "Fortnite" developer Epic Games as a Goliath whose Australia case is not aimed at helping local developers, but is rather a "self-serving" attempt to change the
App Store
.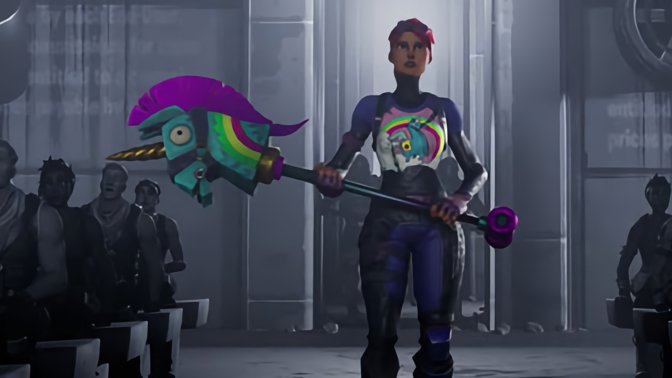 Still from Epic Games "Free Fortnite" video
In the latest stage of the
long-running dispute
between Epic Games and Apple,
Australia's federal court
is determining whether to postpone a case. Apple has
previously asked
for the case there to be dismissed entirely, but is now asking for at least a stay. At stake is whether Australian authorities will postpone their case until after the US one is concluded.
According to
The Guardian
, the court held a session on Tuesday to
hear arguments
from both parties. Epic Games argued that it is challenging Apple on behalf of app developers everywhere, including Australia. Central to Apple's position is that Epic Games had previously agreed to litigate in America.
"You have a sophisticated commercial entity that sought and obtained access to Apple's intellectual property and all of the benefits of access to Apple's software and hardware, exploited that opportunity to great effect for many years," Apple's barrister, Stephen Free SC said, "and the essence of the dispute... is that Epic wants to redefine the terms of access in quite fundamental and self-serving ways."
"Epic wants to ignore its... contractual promise to litigate only in the northern district of California," he continued. He further said that the App Store changes Epic Games sought would fundamentally affect Apple's business model, which is built "around prioritising quality, security, and privacy of these operating systems."
In return, Epic Games barrister Neil Young QC, spoke to the issue of litigating only in the northern district of California. "Mandatory and protective laws of this forum... override any private choice of jurisdiction," he said.
"The issue is the impact on Australian markets and whether the requirements of our law are satisfied," he continued. "It is a pretty straightforward case, and we would think the evidence is clear this conduct is going to substantially impact these markets in the way we allege."
The court has yet to decide on whether to postpone the case. However, Justice Nye Perram said that he would deliver his decision "pretty promptly."
Apple versus Epic Games is due to go to trial in the US
on May 3
.