Arizona Senate declines to vote on App Store payments bill
Arizona lawmakers on Wednesday did not vote on -- or discuss -- a hotly contested bill that sought to allow third-party payment systems on app stores run by Apple and Google, with one outspoken critic claiming Apple brokered a "backroom deal" to quash the legislation before it reached the floor.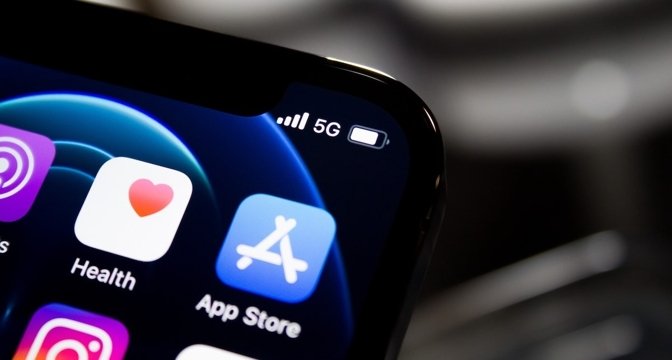 The Arizona Senate was scheduled to debate and vote on an amendment to Arizona HB2005 today, but the action was
passed over
without explanation, reports
The Verge
.
Earlier this month, Arizona's House of Representatives passed HB2005, sending the bill to the state Senate for discussion and potential enactment. The legislation prohibits companies managing large app stores, like Apple's
App Store
, from forcing developers to use one type of in-app payment system. Directed at Apple and Google, which foist first-party methods on app purveyors, the bill also bans said app store custodians from retaliating against app makers who use third-party systems.
Apple and Google reportedly
lobbied hard
against the passage of HB2005, likely fearing a pro vote would set a precedent for other states considering
similar laws
. Both companies take a cut of payments revenue, with Apple garnishing a 30% fee of most purchases. A new program introduced
in late 2020
reduces Apple's slice to 15% for developers making less than $1 million a year.
At least one critic has cried foul in light of today's outcome. David Heinemeier Hansson, creator of Ruby on Rails, founder of Basecamp, CTO of Hey, and unwavering Apple detractor, in a
tweet
following today's Senate session said Apple had the bill scotched in a secret deal. He cited no evidence to back up his claims beyond what appears to be rumors.
"The big show turned out to be a no show. The bill was killed in mid-air while on the agenda with a backroom deal. Apple has hired the governor's former chief of staff, and word is that he brokered a deal to prevent this from even being heard," Heinemeier Hansson's tweet reads.
The developer submitted testimony in support of HB2005. A high-profile Apple critic, Heinemeier Hansson previously brought attention to the App Store's alleged anticompetitive in-app payment regulations when the tech giant
blocked an update
for his app Hey in 2020. He also caused a stir in 2019 on allegations of
Apple Card
credit line
discrimination
and has since regularly chimed in on Apple's antitrust woes.
The fate of HB2005 remains unclear. Rep. Regina Cobb, one of the bill's co-sponsors, the Arizona governor's office and the office of the Arizona State Senate Majority Leader Rick Gray did not respond to requests for comment, the report said.
"Doesn't mean it's guaranteed that it's over in Arizona, but hot diggity damn. Seeing how the corru... I mean.. lobbying works this close and this brazenly is something else. But Apple can't buy all the legislators in all the states. Refuse to believe that," Heinemeier Hansson said in a separate tweet.
In all of his tweets on the matter, Hansson neglected to mention that the Coalition for App Fairness lobbied for and wrote the legislation in the first place.