Hyper launches magnetic battery pack for iPhone 12
Posted:
in iPhone
edited March 29
Hyper has just launched its own
MagSafe
-compatible battery pack to wirelessly charge an iPhone 12 on the go.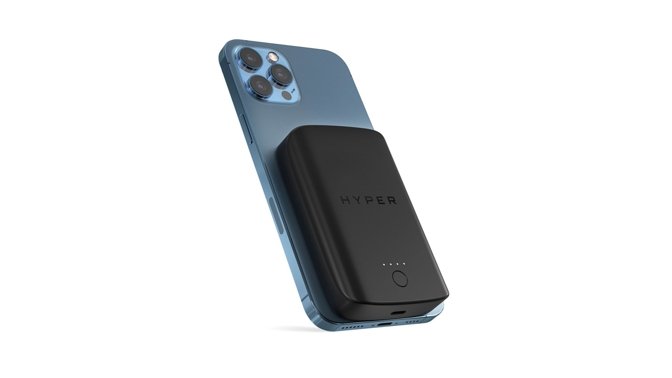 Hyper MagSafe battery pack
The new 5,000mAh battery pack can charge any
iPhone 12
model wirelessly and a second device can be charged over 12W USB-C port simultaneously.
A MagSafe-compatible magnet ring sticks and aligns battery pack to the rear of the iPhone. As this isn't a true MagSafe charger, it still charges your iPhone 12 over Qi with a maximum of 7.5W, versus Apple's official MagSafe charger providing up to 15W.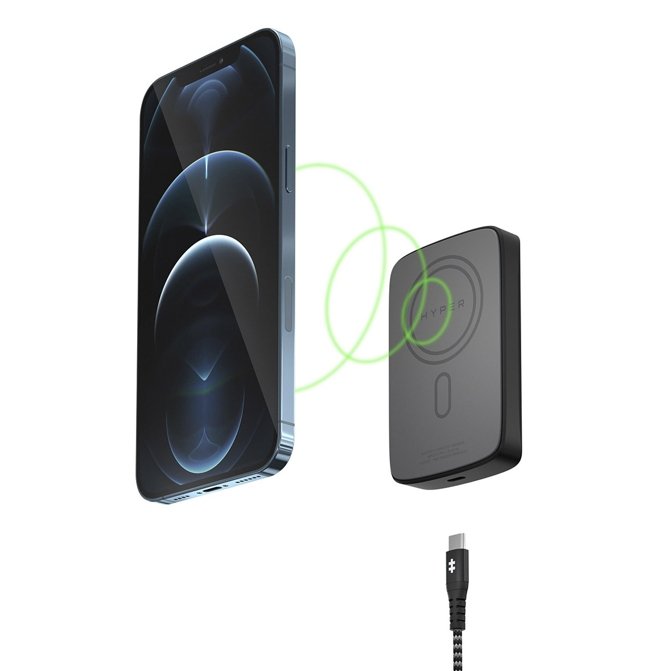 MagSafe helps align the Qi wireless charger
The Hyper magnetic battery pack is contoured to be comfortable and ergonomic while in use. It has a four-stage LED indicator to convey the remaining battery capacity and only adds 150 grams of weight
You can pick up Hyper's MagSafe-compatible battery pack now
from Hyper for $39.99
.