Return of the Mac: How Apple Silicon will herald a new era at WWDC 2021
The stage is set for the next year to be the most impressive in the history of Apple's storied line of Macintosh computers, all starting with a grand virtual celebration of the future of the
Mac
at the company's annual Worldwide Developers Conference.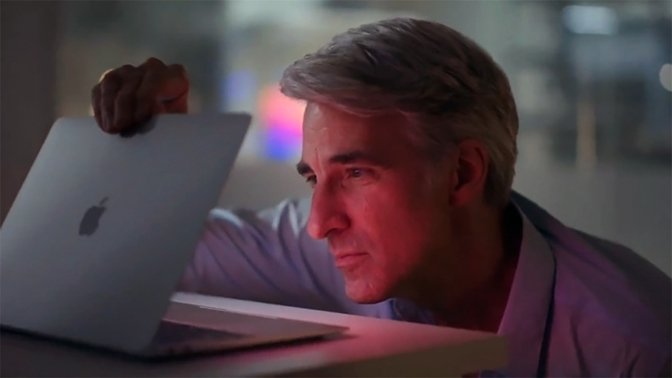 In hindsight, WWDC 2020's
bombshell announcement
that Apple is migrating the Mac away from Intel processors to its own custom silicon was really just a teaser to whet the appetite of developers and consumers alike. In the fall, Apple launched a trio of
M1-based
Macs, all sporting legacy designs in what was a clear effort to communicate: "Just you wait."
We've waited, and now WWDC 2021 is official, to be held
June 7 through June 11
. While there are rumors of an Apple special event before then, in April, it's likely that the company will showcase new
iPads
,
AirPods
, and perhaps its rumored "
AirTags
." There's even an outside chance of a new
Apple TV
, but new Mac hardware -- and accompanying software enhancements -- are a more logical fit for WWDC.
Not only will we likely get new Macs at WWDC, but there's also a good chance that Apple will begin to flex its chipmaking muscles with higher-end models intended for true "pro" users -- particularly developers, who are keen to get their coding fingers on the next generations of
macOS
,
iOS
and
iPadOS
.
If the power-sipping, benchmark-setting M1 was a shot across the bow of Intel, AMD and the legacy PC industry, what comes next could be a full frontal assault: a lineup of products ranging from your desktop to your wrist, all on a shared architecture that will make it easier than ever for developers to create applications, and harder than ever for consumers to ignore the Mac as a viable alternative to the vast but creaky PC landscape.
It's a platform play. Just as the iPod was a Trojan horse to get customers interested in the Mac ecosystem, the
iPhone
has taken it to the next level. Now, with all of your apps and data synced across devices large and small, thanks to the same beating heart at the center of all of its devices, Apple will be in a position to truly own the user experience to a degree that no technology company has ever been able to achieve.
Hardware? Software? Both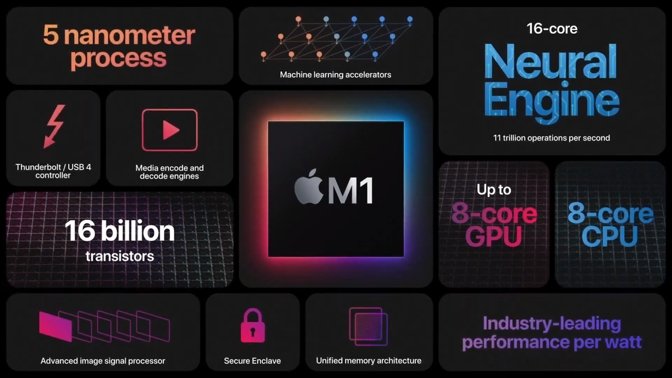 Apple has always been known for world-class design married with world-class hardware. But there was a catch: Apple's design prowess was limited by its hardware partners.
There are some suppliers that Apple will continue to rely on for various parts, like memory and wireless connectivity, but over the years the company has taken more control over the components in its devices, in places where CEO
Tim Cook
and his team feel like Apple can do it better in-house.
The switch to
Apple Silicon
is the biggest game-changer yet for the Mac. By swapping out the brains of its computers, Apple must no longer design based on the limitations of Intel's legacy x86 architecture.
The problems with Intel's chips were numerous, including heat dissipation and power consumption. Those considerations all affect design, leading to bigger and bulkier machines that require larger batteries and the ability to run at safe operating temperatures.
Of course, by designing its own chips, Apple has not magically defied the laws of physics. But by producing its own low-power, high-performance processors, the company now has greater flexibility to push the design of the Mac in new ways, in new form factors, with all-new looks, without sacrificing any of the horsepower.
WWDC has historically been a software-focused show, and that will likely be no different this year, with the next generation of macOS -- expected to be
known as macOS 12
-- officially unveiled.
But Apple Silicon and the new design possibilities it presents for the Mac mean that Apple will be able to push both its hardware and software in new directions, in tandem, in ways that were not previously possible. More than ever before, WWDC 2021 will reveal the Mac and the Apple ecosystem as a true union of both hardware and software.
The GPU X-factor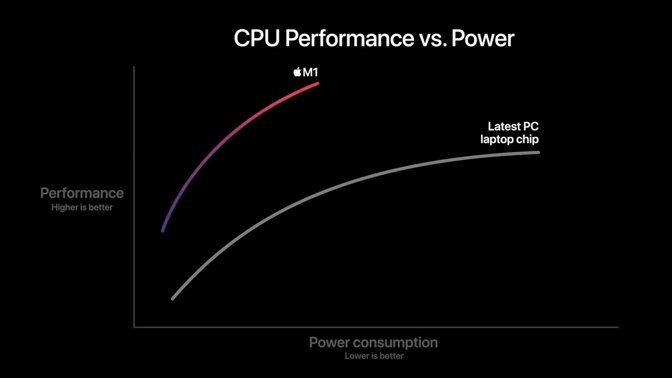 It's expected that Apple's high-end machines will sport new Apple Silicon models beefier than the M1 chip that debuted last year in the
MacBook Air
,
Mac mini
and
MacBook Pro
. Whether called an "
M1X
," "M2" or something else, these processors will need to enable greater capabilities for developers and other professional-grade users, including expanded external monitor support, more port connectivity, and faster processing capabilities.
While faster chips are an inevitability, and we already have a hint of what Apple is truly capable of with the M1, there is still a glaring hole in the Apple Silicon strategy: graphics.
Currently, Apple relies on AMD for discrete graphics processing on its most powerful machines, including the
iMac
,
Mac Pro
, and
15-inch MacBook Pro
. There is nothing preventing Apple from continuing to use AMD graphics technology for these machines in tandem with Apple Silicon. But will Apple want to continue to rely on an external partner for its GPUs?
With the M1 chip, we have seen a glimpse of Apple's System-on-a-Chip capabilities with onboard graphics. We still don't know how (or if) the company plans to deal with discrete graphics, however.
We may not get an answer on discrete graphics at WWDC 2021, or even in 2021 at all. But at the very least we will likely get a look at what is capable on a more powerful SoC GPU, whether it's the "M1X" or "M2."
Don't forget about iPhone and iPad, too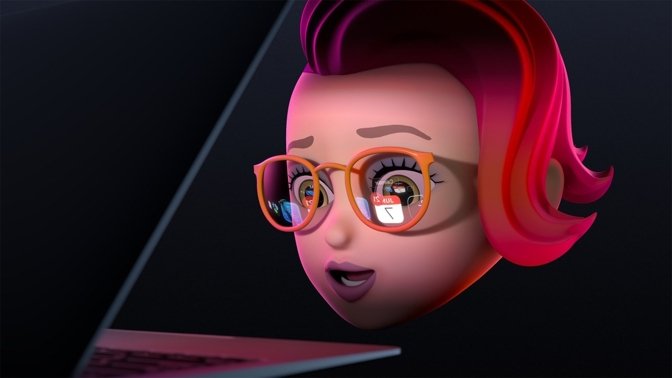 Apple's products complement each other not only from a user experience perspective, but also from a research and development perspective. Time and time again, we've seen advancements in some platforms and devices come to other products in the Apple lineup.
Touch ID
was pioneered on the iPhone before expanding to the iPad and Mac.
Apple Watch
Force Touch (RIP) paved the way for 3D Touch on the iPhone (RIP) and Apple's Mac trackpad (still alive!). And Apple's custom silicon, dating back to the A4 processor on the first-generation iPad, was part of a long-term strategy to migrate the Mac to its ARM CPUs.
While we almost certainly won't get new iPhone hardware at WWDC 2021, we will get our first glimpse at
iOS 15
, as well as iPadOS 15. And with the iPhone, iPad, and Mac all running the same chip architecture, the lines between their respective software platforms will be further blurred.
Apple has said repeatedly it has no intention of converging these platforms, so don't expect one OS to rule them all. But it's likely that there will be increased feature parity across the Mac, iPhone and iPad with this year's software updates.
Just the beginning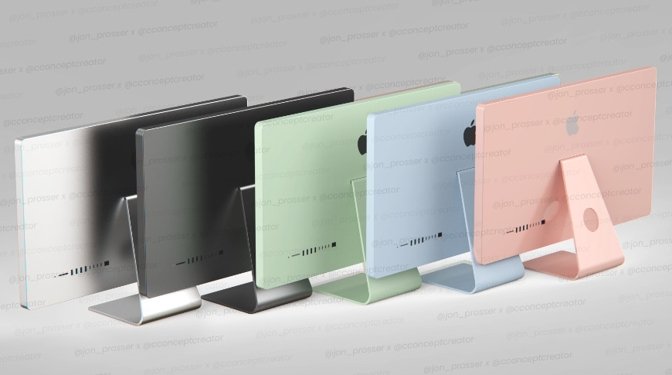 New designs. New form factors. New capabilities. New colors. It's all on the table for the Mac, which is why this year's WWDC is already full of so much excitement and potential.
Last year's M1 Macs were something of a stopgap, buying Apple more time before it could really showcase the next generation of Mac hardware. And that hardware will be much, much more than just the Apple Silicon powering it.
Apple won't reveal all of its cards at WWDC 2021. The Mac transition to Apple Silicon is a two-year process, and we're only one year into it.
But it's fair to say that WWDC 2021 should give us a clearer view of how Apple envisions the future of the Mac platform. Our first glimpse at the next generation of personal computing kicks off on June 7.
Read on AppleInsider