Apple's March 2021 in review: HomePod dropped, iMac Pro ditched, and OS X celebrated
March 2021 was a busy, even hectic month for Apple, even though we didn't get any events and the company actually discontinued more products than it launched.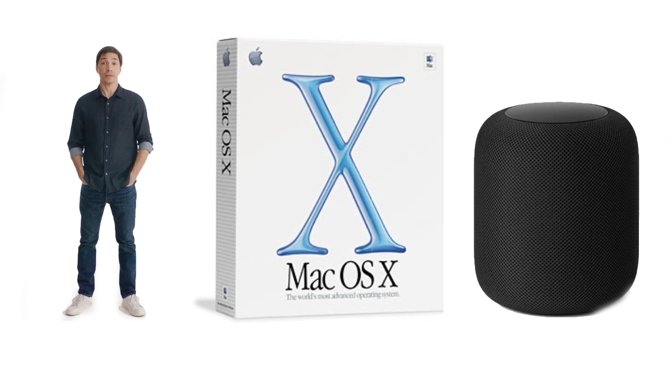 L-R: Justin Long, OS X, and the already much-missed HomePod
Despite all the talk and rumors, Apple didn't even launch an acknowledgement that it is working on an "
Apple Car
" in
February 2021
.
So as we headed into March 2021, you had to wonder whether the company was going to launch anything. And while we may never know this for sure, it looks as if Apple did. It allegedly launched a mole hunt.
What happened was that as we started the month, there were constant, building expectations that there would be an event on March 16. Then, no, it would be March 23.
There are always practically as many rumors about there being an Apple event as there are predictions about what will be launched at them. This time, though, it's suspected that Apple itself primed the pump by
letting slip a false date
to, presumably, selected people.
Apple only ever discusses how it reacts to leaks when it has to, such as in court filings like March's one against its
former materials lead
. You know that it's not fond of leaks, though, so a mole hunt is entirely believable.
Apple is hardly going to say it did this, though, or at least it's not going to tell us. If it's true, then Apple is highly likely to be talking with employees who are even now asking for an HR representative to join them. Apple could look forward to a lot of HR meetings throughout this whole year.
Whatever else went on in
Apple Park
in March, though, there were no events, and that is a little unusual. In the past five years, there have been Apple launches in March three times, most famously launching
Apple TV+
in what now seems like the long-ago innocent time of 2019.
Anything before the
coronavirus
now seems ages ago, but there was one particular anniversary in this month which may have dated you. On March 21, 2021, we celebrated the
20th anniversary of Mac OS X
.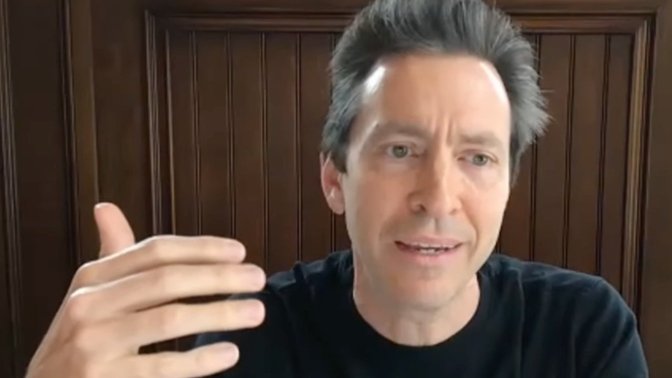 Scott Forstall
Looking back instead of forward
Apple doesn't often bring up its history, and it didn't this time, either. Ex-Apple staff did mark the anniversary, however, including former executive Scott Forstall. He tweeted a memory from when he was in the room where it happened.
Happy 20th Birthday Mac OS X! I still remember when we named you. In a small room in IL1. When Steve slashed a large X on the wall and smiled. Look at how far you've come from a young Cheetah.
It's an evocative thought.
Steve Jobs
, Forstall, and more, all in one meeting room and planning what would transform Apple. And so, by extension, transform the lives of so many of us.
Possibly also in that room, but definitely involved in the development of OS X, was former Apple engineer Imran Chaudhri. Together with former Apple director of software engineering Bethany Bongiorno, he now runs a company called Humane, which you practically have to work for --
or invest in
-- to find out what it does.
Perhaps Chaudhri and Bongiorno learned secrecy from Steve Jobs, but Chaudhri was far from a sycophant. He recounted how he
used to tease Jobs
during OS X's earliest days.
this happened so often that it got to the point where if he walked in and saw the cube in the room, he'd just let it go

still the best $150 i've spent

happy 20 years mac os x!
Those were the days when the Mac was climbing back up into the ring after having had a few knockout blows from PCs. March 2021 gave us another flashback to Apple's past as Intel made a
series of ads
to remind us.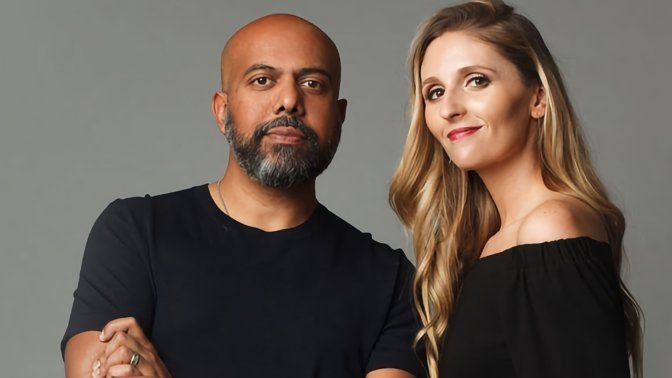 One day, former Apple staff Imran Chaudhri and Bethany Bongiorno will reveal what their new Humane company does
Mac versus PC
It was
not a complete success
. Intel hired actor Justin Long, from Apple's original "I'm a Mac" ads, and had him begin each new segment with the words "Hello, I'm a... Justin."
Each ad begins with those words and with Long standing on a white background, briefly emulating Apple's ads. It must've been puzzling to people who don't know those, but after an instant, Long gets to head off to show us PCs, or PC users.
He gets to raise true advantages that PCs have, such as being better for games or how you can find a PC in every shape that's geometrically feasible.
Yet if it's targeting the people who remember the Apple ads, those same people are the ones who are quite aware that Apple has abandoned Intel. It's uncomfortably like hearing one side of a breakup story.
Unfortunately, like far too many breakup stories, one side feels the loss a bit more than the other. Where Apple has
admitted to feeling giddy
about how astonishingly well Apple Silicon has turned out, Intel has been
sending it flowers
.
Intel is spending big on marriage counseling, too, as it's investing around $20 billion in two processor fabrication facilities in Arizona. The firm is aiming to produce ARM designs for firms ranging from Amazon to Microsoft, and would really like Apple to come and see the new place.
Out with the old
As Apple moves forward, though, it isn't just ignoring its past, it spent part of March 2021 decluttering.
First it discontinued
the
iMac Pro
, which is perhaps not a giant surprise, given that we do know Apple Silicon iMacs
are on their way
.
Far more of a surprise -- and unexpectedly a huge blow -- was Apple's
decision to ditch
the
HomePod
, too. Much as we failed to appreciate the
adorable MacBook
until it was cancelled, or the ceramic Apple Watch until
it was deep-sixed
, so HomePod found new fans in
its last moments
.
It is genuinely a great device that has gone before its time. It will not be forgotten quickly - wait, what, the
HomePod mini
has a
secret temperature sensor
?
Hang on. The iMac Pro and the HomePod were both announced in 2017. So was
AirPower
, and
we know happened to that
. Please picture everyone at Apple Park now slowly turning to face the
Apple TV 4K
team.
Apple TV+ makes a mark
If the hardware Apple TV is long in the tooth, the Apple TV+ service is becoming a strong force in television and film. Producers are telling
AppleInsider
-- severely off the record -- that Apple is good to work with, and can be quick to make decisions, too.
During March 2021, we got to see some of that rewarded as Apple TV+ won many awards. To be precise, "Ted Lasso" won them.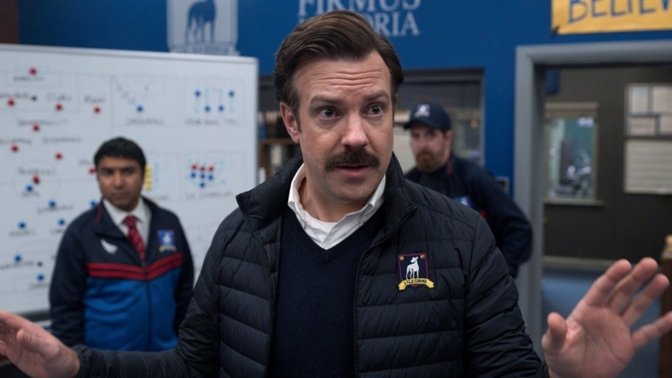 "Ted Lasso" is a fully-fledged hit for Apple TV+
The comedy series, which in March was filming its
second season
, nabbed two of the prestigious Writers' Guild of America awards this month. Lauded for being both the Best Comedy and the Best New Series, too.
Add to that the fact that it also picked up a comedy acting
Golden Globe award
for star/co-writer Jason Sudeikis. And the series has nominations for the forthcoming Director's Guild of America and Producer's Guild of America awards.
If you want more proof that Apple TV+ finally has a true hit, try putting the words "is Ted Lasso" into Google. In March 2021, it now typically autocompleted with "on Netflix."
Not everybody likes Apple
Someday, someone is going to write the definitive history of all the
App Store
and antitrust legal rows that Apple is embroiled in. And when they do, we'll skip to the last chapter.
In other words, March was replete with legal issues. Forget the debates over whether Apple has changed from a hardware to a services company; it's at least largely a legal one now too.
This month's cases included the
UK investigating
whether the App Store has been very naughty breaking the law when everyone knows that
only countries are allowed
to do that. Then there was the Arizona Senate that was due to vote on whether Apple and Google should allow third-party payment systems as well as their own.
That could clearly have been a damaging result for Apple and Google, but they dodged a bullet. Arizona did not vote for it, but also did not vote against it. The senate chose
not to vote at all
.
You may choose to believe that something went on behind the scenes -- and others have believed that -- but this is something else we'll never know.
For one more example of something you can't find even when you search very hard, though, add clothing retailer H&M. Apple and others have been severely criticized for how they have bowed to pressure from China to remove map listings for the company.
H&M had over 400 stores across China, and every one of them
has been removed
from
Apple Maps
and the country's Baidu mapping platform. It's in response to the company's decision to stop sourcing materials from the Xinjiang region.
While Apple has removed it from Maps, though, a number of the stores are being removed from reality. Reportedly, 20 H&M stores have
now closed down
, at least temporarily.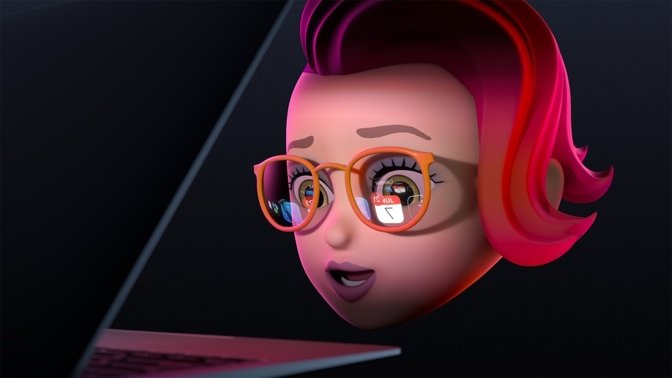 Don't read too much into how every character in Apple's WWDC ads is wearing glasses
Looking to the future
Anyway, if there weren't an actual event in March, there was word of one. Official word this time, not a leak.
Apple chose the end of March 2021 to announce that it would be holding this year's WWDC conference
from June 7 to 11
. Despite
Tim Cook
saying, separately, that he "can't wait" for staff to
Tim Cook
">
https://appleinsider.com/articles/21/03/18/apple-ceo-tim-cook-cant-wait-for-employees-to-return-to-apple-park
, WWDC will be fully online.
One thing is certain. WWDC, and really the future, will be
all about Apple Silicon
.
The question is whether
Apple's April 2021
will see more launches -- or more products discontinued.
Read on AppleInsider