Scottish school system to supply students and staff with 39,000 iPads
Posted:
in iPad
edited April 2021
Every student in Edinburgh, Scotland, will receive an
iPad
as part of Scotland's "Edinburgh Learns for Life" initiative.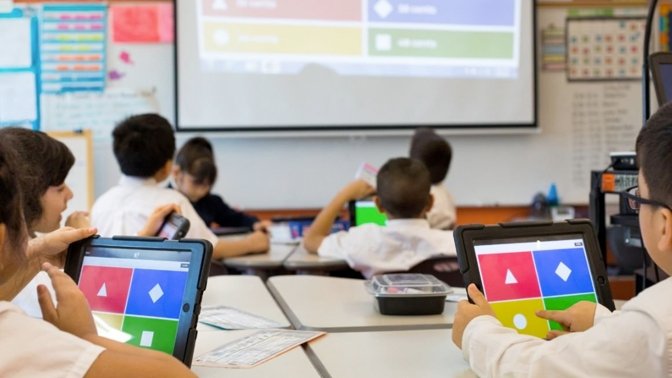 Image Credit: Apple
Starting in September, every student between the ages of 10 and 17 will receive their own iPad, thanks to a 17.6 million GBP ($24 million) grant rolled out via a partnership with the city of Edinburgh Council's ICT services provider CGI.
Younger students will also have access to iPads, but the city has not listed the quantity that will be available yet.
The iPads come as part of Edinburg's Empowered Learning program, which will provide the devices in a phased roll-out from September 2021 through the end of 2022. The program will issue 27,000 new iPads to pupils and staff and 12,000 refreshed iPads for pupils and staff.
Additionally, Edinburgh schools will expand their wireless connectivity by adding additional wireless access points.
"This is a really exciting project which is going to be a real game-changer for the learning and teaching in our schools," said Councillor Ian Perry, Education Convener for the City of Edinburgh Council. "Giving pupils their own device has been shown to improve outcomes and result in increased engagement and motivation for our young people.
"It will create a learning environment which will drive higher levels of creativity also improve teacher and learner collaboration," he added.
The objectives of the program,
as listed
by Edinburg's City Council, are:
Fair and equal access from P6 (primary year 6) to S6 (secondary year six,) ensuring all pupils have personal access to digital learning with their teacher in school or at home


Fair and equal access from P6 to S6, ensuring all pupils have personal access to digital learning with their teacher in school or at home


A range of innovative accessibility features to improve access to the curriculum for pupils with additional support needs


Pupils can work online simultaneously in a class or collaboratively outside the classroom



High-quality digital applications for productivity and creativity, providing more ways to personalize and choose how they learn


Development of learning, thinking and digital literacy skills vital for success in today's rapidly evolving, technological society
The roll-out meets Article 29 (goals of education) for the United Nations Convention on the Rights of the Child, designed to encourage developing children's personality, talents, and abilities.
The iPad is becoming an increasingly popular choice for schools worldwide, thanks to its portability and extensive educational apps and tools.
In 2020, California announced that it would
provide a million iPads
to the states neediest students and families through a partnership with T-Mobile.
In March, Apple
highlighted
how a school in Australia uses the iPad to engage with its students, foster inclusion and equity, and drive change during the pandemic.