'Mythic Quest' standalone bonus episode to air ahead of season 2 launch
As "Mythic Quest" heads into its second season,
Apple TV+
will release a standalone bonus episode that sees the Mythic Quest crew return to the workplace.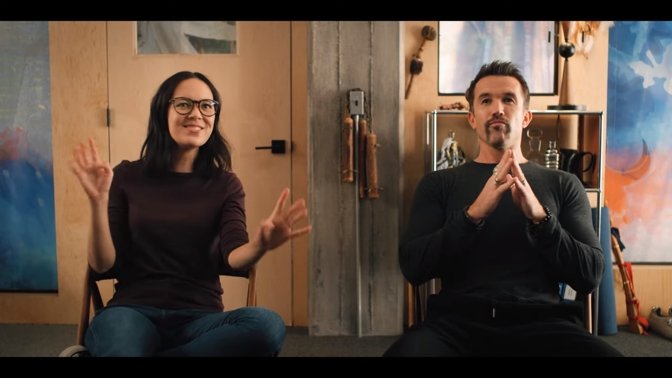 The episode, named "Everlight," will air on April 16 and will serve as the follow-up to the "Mythic Quest: Quarantine" episode that
aired in May of 2020.
In "Everlight," the Mythic Quest crew returns to the office, post-
coronavirus
pandemic, for their annual Everlight party. Anthony Hopkins will make a voice-only guest appearance.
According to
Deadline
Rob McElhenny directed and executive produced the episode. Ashly Burch served as the head writer.
"'Everlight' is a special episode that addresses the practical and emotional difficulties of returning to normalcy," McElhenney said in a statement. "It's full of hope and joy and optimism for a bright future. Ahead of our upcoming second season, we felt it was the perfect way (and the perfect time) to invite the audience back into the world of 'Mythic Quest.'"
The series
will return
for its second season on May 7.
"Mythic Quest" is centered around a team of video game developers as they navigate the challenges of running a popular video game.
The series
focuses on interpersonal relationships in the office place, gaming culture, and the inherent difficulties of creative workspaces.
The series has done well with audiences, though it has seen numerous difficulties during the pandemic, including
multiple outbreaks
of COVID-19 on set.