Apple growth will continue in the double digits in Q1 2021, analyst says
Apple saw remarkable revenue growth during the holiday quarter and throughout the pandemic, and according to one analyst, that growth will continue through the second quarter of 2021.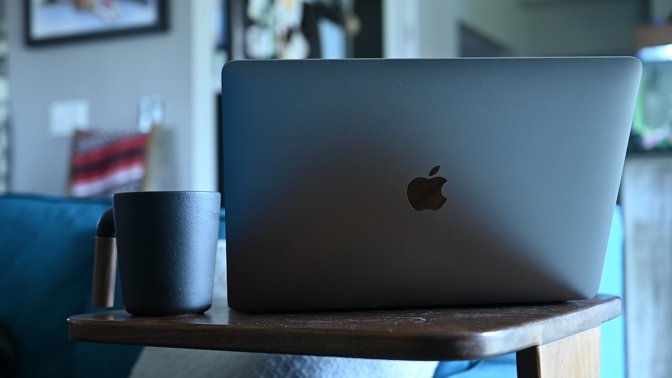 Credit: Andrew O'Hara, AppleInsider
Analyst Horace Dediu predicts that Apple
will see
15% year-over-year top line growth when it reports its second quarterly earnings later in April. Dediu also forecasts earnings-per-share growth of 11% year-over-year during the "goldilocks quarter."
That forecast is based on an analysis of Apple's performance throughout the
coronavirus
pandemic, as well as current data.
As Dediu points out, shares of AAPL plummeted in value during the early days of the global health crisis. Dediu recalls comments suggesting Apple would "collapse as a business," since no one would be purchasing luxuries like an
iPhone
. However, that didn't turn out to be the case.
"The crisis has proven that technology is not a luxury but a necessity, and technology that works better is far more valuable than technology that works barely. Spending on better machines has increased," Dediu writes.
During the holiday quarter, Dediu says that every line on Apple's income statement increased by double digits. Net sales were up 21%, and each category saw similar growth -- from the
Mac
to the
iPad
.
Instead of attributing the spending on technology to government stimulus programs, Dediu believes it's more likely that additional income unspent on vacations, dining, and entertainment went toward new devices.
Looking ahead to 2021, Dediu notes some positive data for Apple. The Cupertino tech giant currently has 1 billion customers, 88% of teens in the U.S. own an iPhone and 70% own AirPods. Additionally, growth in China is continuing to surge, with Apple suppliers reporting their own share of good news.
"There does not seem to be a let-up in growth, despite some component shortages postponing some non-iPhone product introductions. Apple's cautious comments 3 months ago are probably moot now," Dediu says.
As such, the analyst is tentatively predicting that Apple will report 15% top line growth and EPS growth of 11% in the second quarter of 2021, which corresponds with the first quarter.