Justin Timberlake returning to Apple TV+ as TV host & CIA assassin Chuck Barris
Justin Timberlake will return to
Apple TV+
in an upcoming series about "Gong Show" host and possible CIA assassin Chuck Barris.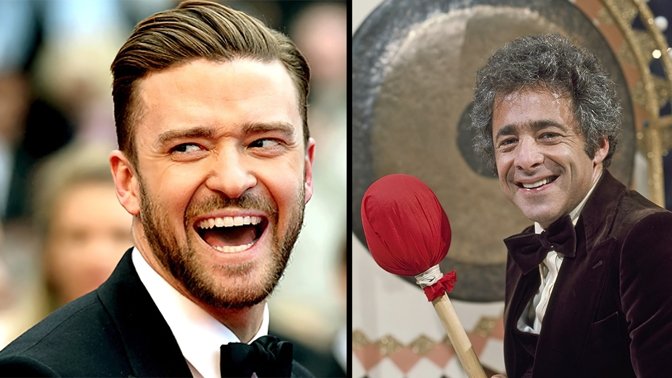 Justin Timberlake (L) is slated to play Chuck Barris, 'Gong Show' host and possible CIA assassin
The untitled hour-long drama series will be based on "Confessions of a Dangerous Mind," Barris's 1984 autobiography. Apple
reportedly
won an auction acquiring the script's rights.
The series will be Timberlake's second Apple TV+ production. "Palmer," a Southern drama about an ex-con becoming an unlikely father figure,
debuted in January
.
Deadline
reports that the film has produced "strong results" for Apple.
Timberlake will star as Barris, who hosted "The Gong Show" and created "The Dating Game" and "The Newlywed Game." He raised eyebrows when claiming in the memoir that he had worked as a CIA assassin in the 1960s and 70s. Barris said his zany day job provided cover for his dirty assassin's work.
A CIA spokesperson later described the claims as "ridiculous," and Barris said it was untrue on NBC's "Today" show when the book released. However, in his later years, he reignited speculation by saying that he'll "never say, one way or the other."
Barris died in 2017.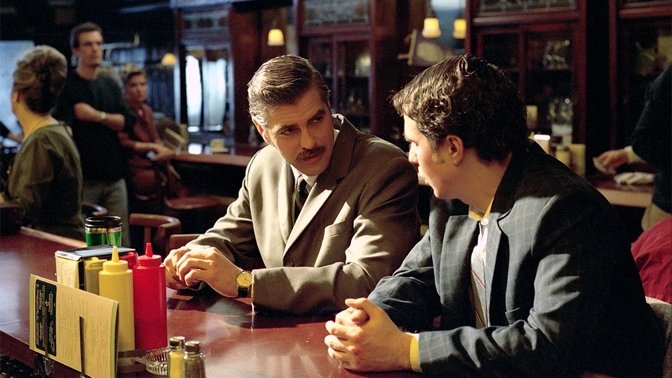 George Clooney and Sam Rockwell in the 2002 film based on the same autobiography
Miramax released a 2002 film, "Confessions of a Dangerous Mind," also based on Barris's autobiography. In that production, George Clooney directed, and Sam Rockwell played the lead role.
Miramax and Paramount Television Studios are co-producing the Apple TV+ series. David Hollander ("Ray Donovan") will serve as Executive Producer and showrunner. Jon Worley ("Justified") will also executive produce. Worley also wrote the pilot and script.
Apple hasn't yet confirmed the series officially or announced a release date.