Sonos Roam review, a new app, & a great camera deal on HomeKit Insider
The newest episode of the
HomeKit
Insider podcast features the launch of a great new HomePaper HomeKit app, a review of the Sonos Roam, and how to mount your smart panels -- alongside a barrage of listener questions.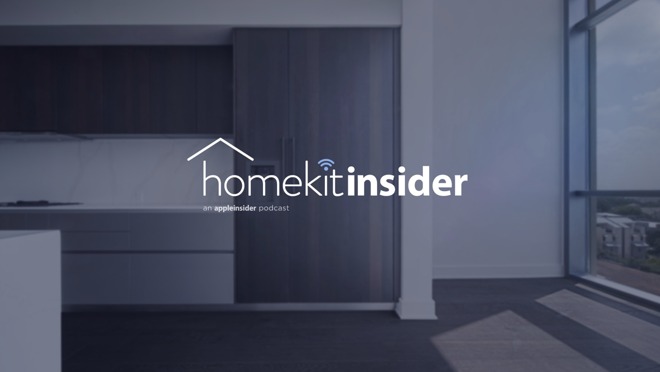 HomeKit Insider: A new AppleInsider podcast
At the top of the episode, we take a swift left to dive into the uKeg nitro cold brew coffee growler. While this isn't smart by itself, it is certainly essential in our smart homes.
We then turn to the news, which there was quite a bit of this week. Starting, HomePaper, the Aaron Pearce app that we discussed on the previous episode, has now been released on the App Store. This app makes it dead-simple to create gorgeous gradient wallpapers for the Home app.
Following HomePaper, we discussed a new deal on the Ecobee Smart Camera that brings it to an all-time low price for a limited time. This camera includes HomeKit Secure Video as well as a slew of other features for those who use an Ecobee thermostat.
After posting our video and text reviews, we review the Sonos Roam and how it fits into your HomeKit setup.
Listener questions
We continue to field a wide variety of listener questions to answer and this week, we start with a request from Alex. He wanted to know if you connect a "smart bulb" into an outlet that is controlled via an in-wall dimmer switch, will the bulb dim?
Cheah wrote in to ask about why his Philips Hue bridge is flashing a yellow light as well as showing "unexpected connections blocked" when using a HomeKit secure router.
GeoKaplan asked about the Abode security system and whether or not the sensors for the system also need to be HomeKit-compatible themselves or if any Zigbee or Z-Wave sensors will work. We also talk about how the Abode security system is able to alert you on your phone, eve if your phone is on do not disturb mode or muted.
Finally, Paul pondered if it was possible to "transfer" your scenes and settings to a new Hue bulb when replacing them.
Links from the show
Stay tuned for more!
Send your feedback to
Stephen
and
Andrew
via email or ask as us questions on Twitter
@StephenRobles
and
@Andrew_OSU
.
Please also leave a rating or
review us
on Apple Podcasts to help us improve the show as we move forward.
Those looking to sponsor the HomeKit Insider show can reach out to
[email protected]
.