Tim Cook says Apple isn't against digital ads, wants user control and transparency
Apple CEO
Tim Cook
has clarified that the company is "not against digital advertising" ahead of the release of the App Tracking Transparency privacy feature.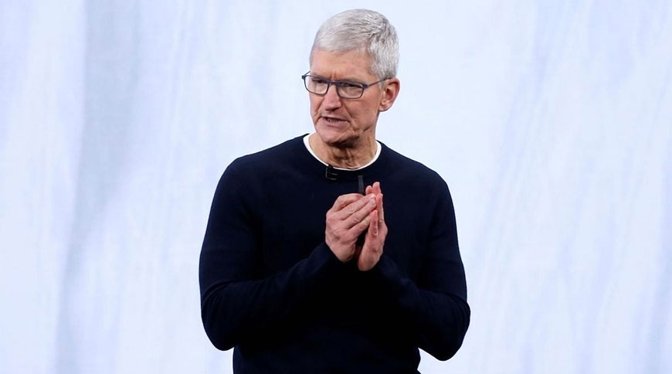 Credit: Apple
The Apple chief executive recently
spoke with
The Toronto Star
about the company's recent privacy endeavors. That includes the upcoming
App Tracking Transparency
(ATT) feature, launching in iOS 14.5, that will require apps to request permission before they track users.
On that subject, Cook told the publication that Apple believes users should have control and transparency when it comes to their data being used for targeted advertising.
"We're not against digital advertising," Cook said. "I think digital advertising is going to thrive in any situation, because more and more time is spent online, less and less is spent on linear TV. And digital advertising will do well in any situation. The question is, do we allow the building of this detailed profile to exist without your consent?"
Cook also mentioned that the ATT feature, which will also be available in iPadOS 14.5 and tvOS 14.5, will launch "in a few weeks." Apple is currently beta testing the software.
"We feel so much that it's our responsibility to help our users be able to make this decision. We're not going to make the decision for them. Because it's not our decision either. It should be each of ours' as to what happens with our data. Who has it and how they use it," Cook said.
When asked about why ATT has seen strong pushback from companies like Facebook or
Procter & Gamble
, Cook suggested it could be because those firms are worried that they'll have less information on their customers.
"The only reason why you would push back is if you believe you'll get less data. The only reason you would get less data is because people are consciously deciding not to do it and were not being asked before," Cook said.
The Apple chief executive also reiterated that privacy is not a branding exercise for Apple. Instead, he says the company's commitment to user privacy extends much further back.
"If you look back in time with Apple, you would find us talking about privacy decades ago. We think the current situation is urgent," Cook said.