Amazon's new Echo Buds take on AirPods Pro with improved sound, ANC
Amazon's second-generation Echo Buds are 20% smaller, with improved audio and active noise cancellation in an effort to compete with
AirPods Pro
.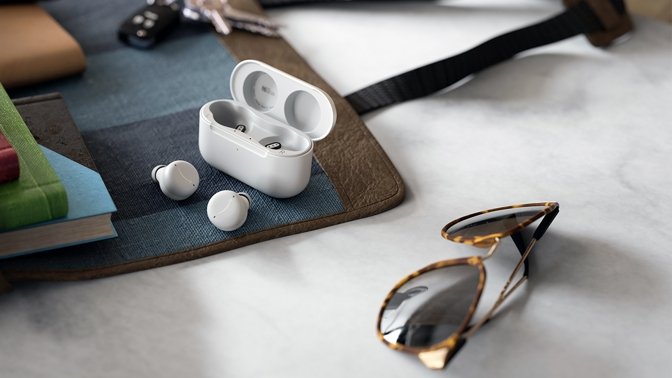 Amazon's Alexa-based Echo Buds 2 improve ergonomics, sound, and ANC
Like the
first-generation Echo Buds
, Amazon built the
new model
around hands-free Alexa integration. Amazon's AI assistant always listens, letting you control calls, music, podcasts, and more without lifting a finger.
Amazon has prioritized improving the first-generation Echo Buds' weak spots, including audio and Active Noise Cancelation (ANC). The online retailer describes the earphones' improved audio as providing "dynamic audio" and "crisp, balanced sound."
Amazon says the new Echo Buds also have better microphones to improve call quality.
For this updated model's ANC, Amazon appears to have ditched the Bose partnership it had touted in the 2019 originals. Describing the tech as "Amazon's custom-designed Active Noise Cancellation technology," the firm says the new Echo Buds will cancel twice as much noise as the first model.
"The technology," Amazon's
press release
reads, "uses the inner and outer microphones to intelligently estimate sound pressure in your eardrum -- which directly correlates to how you hear sound around you -- to generate the inverse of that signal and cancel out unwanted noise, helping you stay immersed in your audio."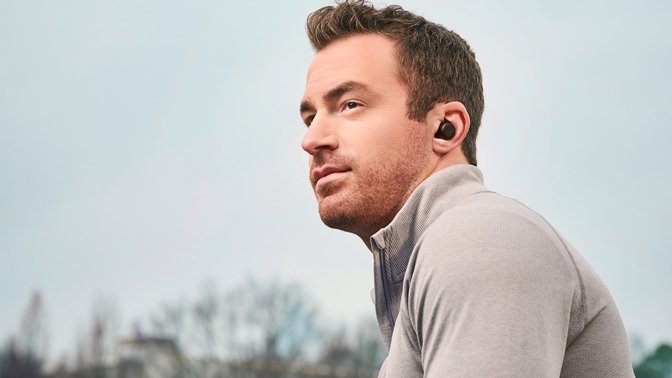 The updated earphones provide up to five hours of music playback with ANC on
Amazon's ANC uses an ear-tip fit test, similar to AirPods Pro, that will advise you on whether the current tip provides a tight seal. The earbuds include four ear-tip sizes and two wing-tip sizes to help customers find an ideal fit. By comparison, AirPods Pro doesn't use wing tips and gives owners three different ear-tip sizes.
The new Echo Buds also add wireless charging capabilities. Amazon says any Qi-based charging pad will charge the earbuds' case. The company also partnered with
Anker on a $17.99 pad
with a custom cavity designed to hold the charging case upright.
The Echo Buds case can also charge via USB-C.
Amazon estimates battery life at up to five hours of music playback with ANC turned on. The case provides two additional full charges for up to 15 hours total.
The company says a 15-minute quick charge will provide enough battery for two hours of music.
Amazon is adding the VIP Filter that it introduced in the company's Echo Frames smart glasses. The feature lets users choose which contacts and notifications they will hear alerts for in the earbuds. VIP Filter won't be available on the Echo Buds until "later this year."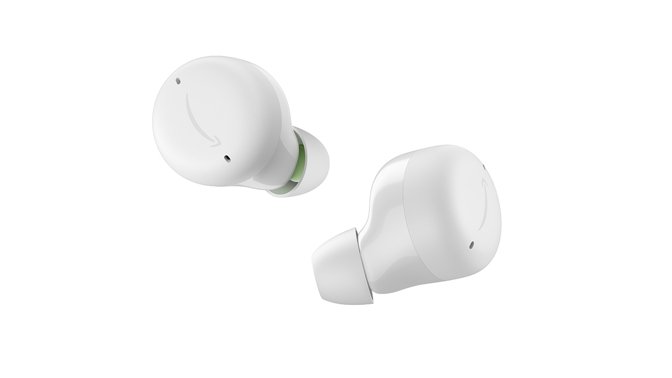 The Echo Buds will cost $119.99 but pre-order customers can buy them for $99.99
The Echo Buds will ship in two colors: Black and Glacier White.
The second-generation Echo Buds are
available to pre-order
for $99.99. Their retail price after the pre-order period will be $119.99. They don't ship until May 13. Amazon is also throwing in six free months of Amazon Music Unlimited and Audible Plus.
Apple is
holding an event
on April 20, where the Cupertino company could announce updated
AirPods
or AirPods Pro.