Apple examining use of knitted fabric for iPhone cases - like the iPod Socks
Apple is examining how to produce
iPhone
cases from knitted fabric instead of molded silicone, similar to not just the braided Apple Watch band, but also potentially like the long-gone iPod Socks.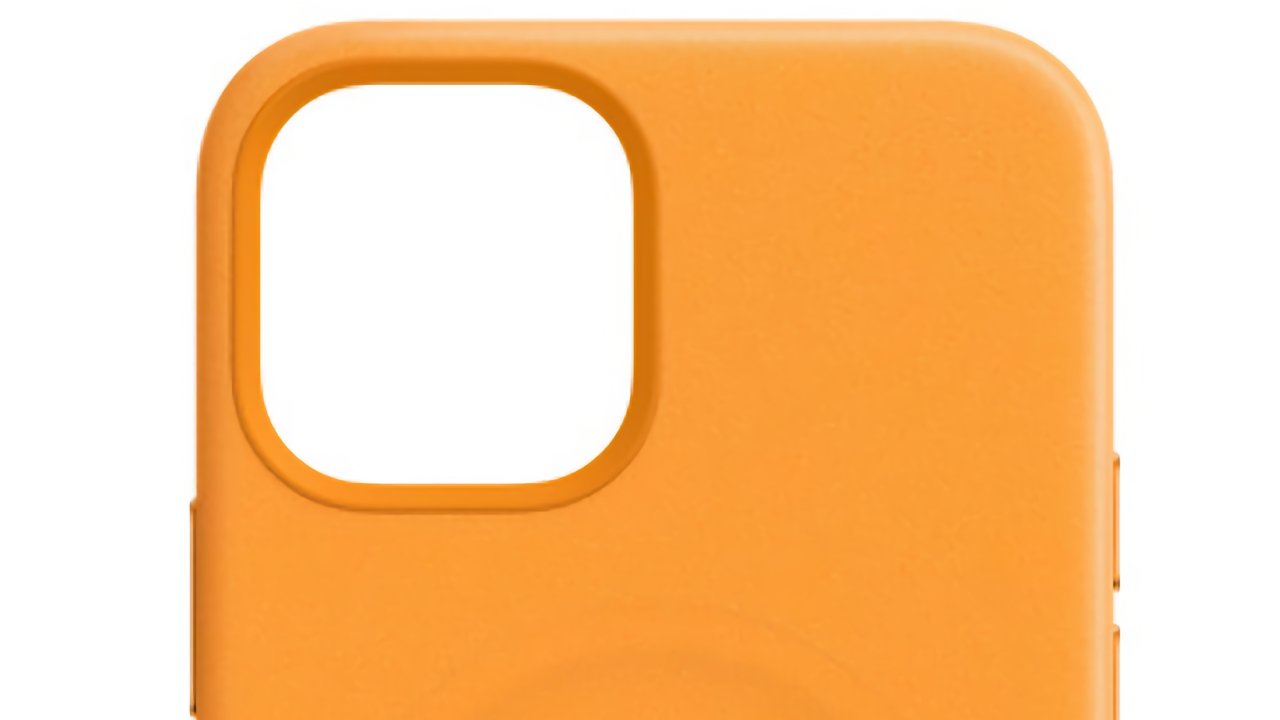 Future Apple iPhone cases could be made from a fabric process rather than silicone or leather
Put the thought of
iPod socks
out of your mind. Apple's newly granted patent about fabrics, textiles, and knitting, is for making snap-on cases like its silicone ones. Just made from fabric, and also with options for knitted designs on the back.
"Custom fabric cases for electronic devices," is
concerned with
providing an alternative to existing types of case -- and even gets a little critical of plastic ones.
"Electronic devices such as cellular telephones, computers, and other electronic equipment are sometimes used in conjunction with external cases," says the patent. "Removable cases may also be used to personalize electronic devices."
"Plastic cases may be satisfactory in certain situations," it continues, "but some users may desire a case with different aesthetics. As a result, fabric cases have been developed."
However, Apple doesn't think much to existing fabric cases either. The patent claims that there are limitations over just how much customization has been possible before, and proposes new solutions.
"There are challenges associated with forming fabric cases for electronic devices," it says. "A user may have limited choices when it comes to selecting a fabric case for his or her device. The user may be able to select a desired color, but may otherwise be unable to customize a fabric case according to the user's preferences."
Every example drawing in the patent shows quite rigid cases, far closer to the design of Apple's silicone ones than its previous socks. That's because although Apple does specifically talk about textile machines, it also wants to be clear that its method of knitting strands together can apply to countless materials.
"[The case] may be formed of plastic, glass, ceramics, fiber composites, metal (e.g., stainless steel, aluminum, etc.), other suitable materials, or a combination of any two or more of these materials," says the patent. "[The casing] may be formed using a unibody configuration in which some or all of [the] housing is machined or molded as a single structure or may be formed using multiple structures."
"The fabric for a removable case may be woven, knitted (e.g., weft knitted or warp knitted), or braided, or may be formed using other strand intertwining techniques," it continues. "For example, fabric can be knit using a knitting machine."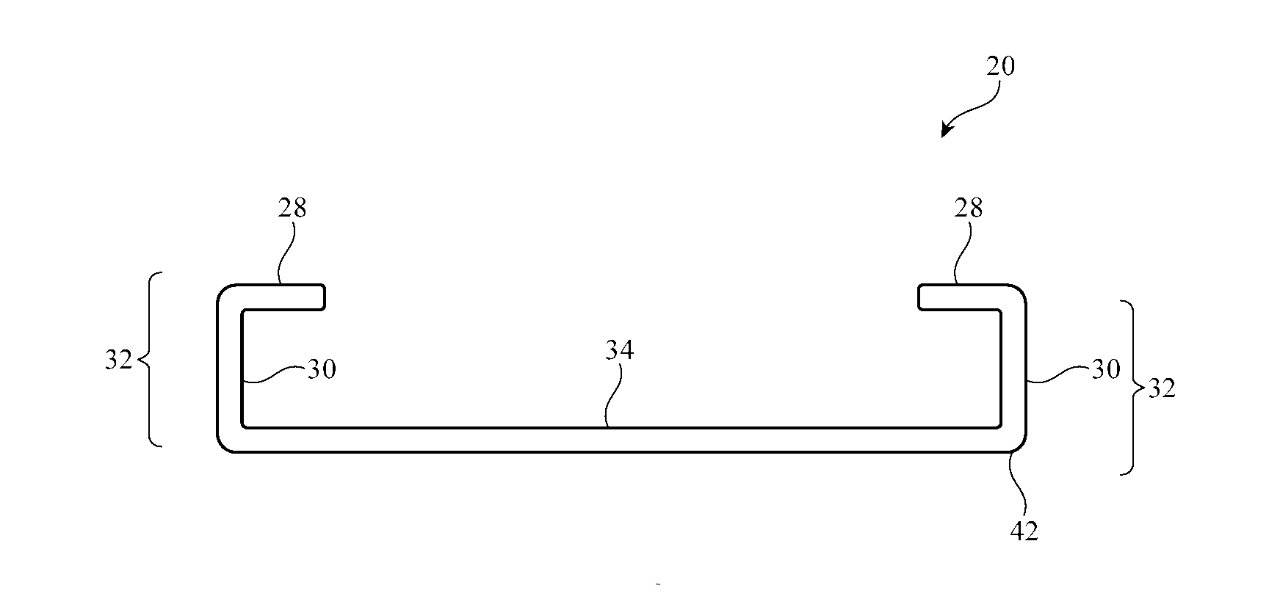 Detail from the patent showing a rigid snap-on kind of case, rather than a sock-like envelope
Apple does say that cases can be designed, and that "the designer may be a user... or a manufacturer." Still, it's not likely that Apple means a home knitting machine. Especially not if the materials are stainless steel, or glass.
However, the way that Apple proposes to make these cases more customizable does involve producing what it describes as "knitting instructions."
A user or manufacturer could choose or provide a digital image, and then Apple's process would convert that into a program to create a customized design for the back of the case.
"The back panel may include a knit image of a digital photograph or other design [and the] design of the back panel may be customized according to the designer's tastes," says Apple.
"The case may be designed and constructed using computing equipment and knitting equipment," it continues. "The computing equipment may receive a user-selected digital image from the user. The computing equipment may use image processing software to reduce the resolution and the number of colors in the digital image according to the specifications of the textile machine."
"Fabric pattern design software may convert the digital image into knitting instructions," says the patent. "The knitting instructions may be executed by knitting equipment to produce a back panel for a fabric case."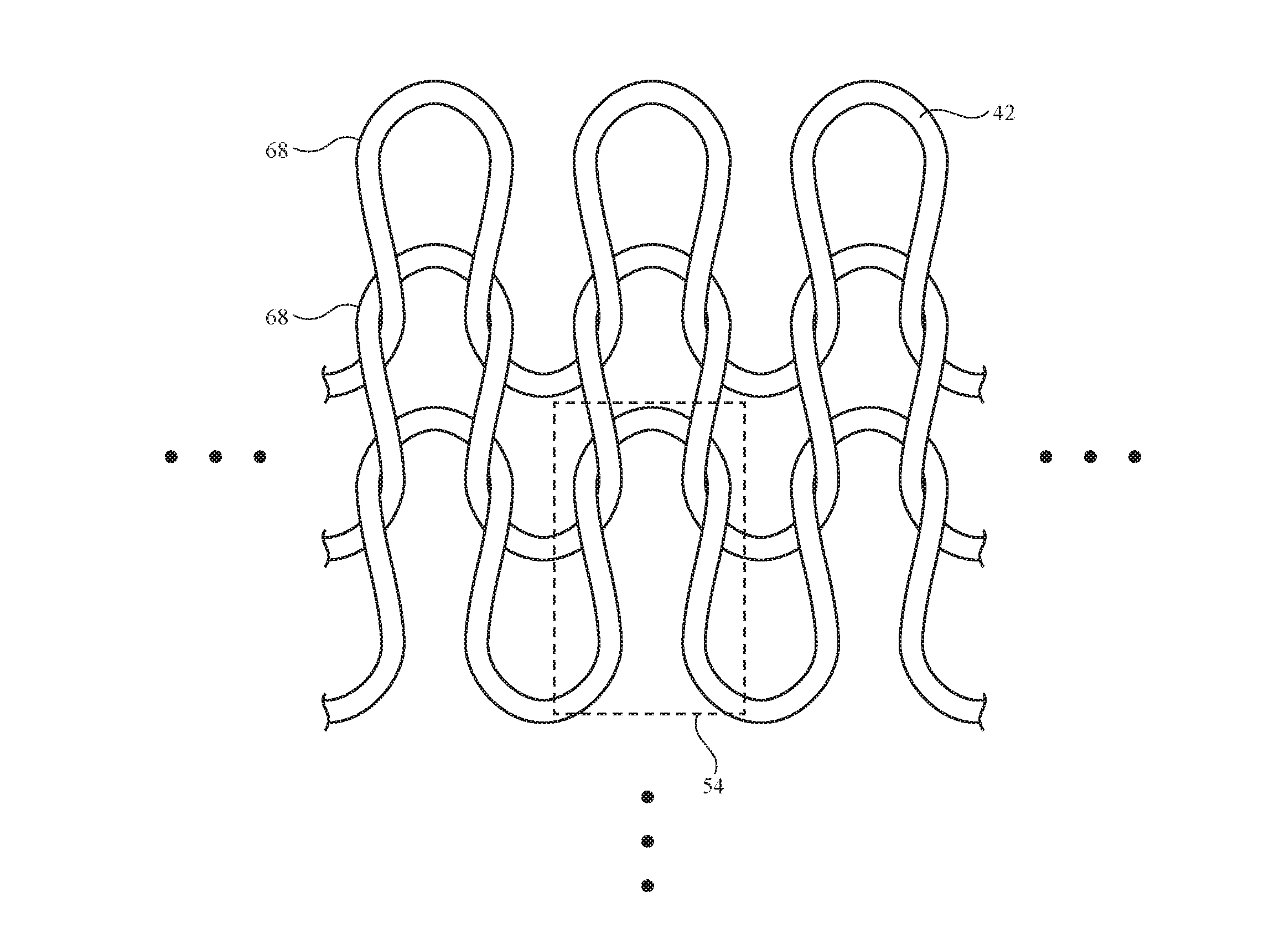 Detail from the patent showing one example of how fabric may be woven
The patent describes different processes for creating a fabric case, but apart from when the material is glass, it isn't clear just how rigid this casing is expected to be. Yet as presented, it's more than a protective slip-on sock, because it's not a wraparound kind of case, and is instead more of a snap-on one.
That's what really makes this a manufacturing process rather than a home knitting one. Whatever the material, though, Apple is determined to make ever more customizable designs for users.
This patent is credited to four inventors, including Jessica J. Lu. Her
previous related work
includes iPhone cases that can charge
AirPods
.
And in case you were wondering, an unused set of iPod Socks routinely sells for over $100 on eBay.
Stay on top of all Apple news right from your HomePod. Say, "Hey, Siri, play AppleInsider," and you'll get latest AppleInsider Podcast. Or ask your HomePod mini for "AppleInsider Daily" instead and you'll hear a fast update direct from our news team. And, if you're interested in Apple-centric home automation, say "Hey, Siri, play HomeKit Insider," and you'll be listening to our newest specialized podcast in moments.