Apple iCloud issues impacting Find My services [u]
Posted:
in iCloud
edited May 2021
Apple is experiencing an issue with
iCloud
that could result in slowdowns or render some services, like Find My, unavailable.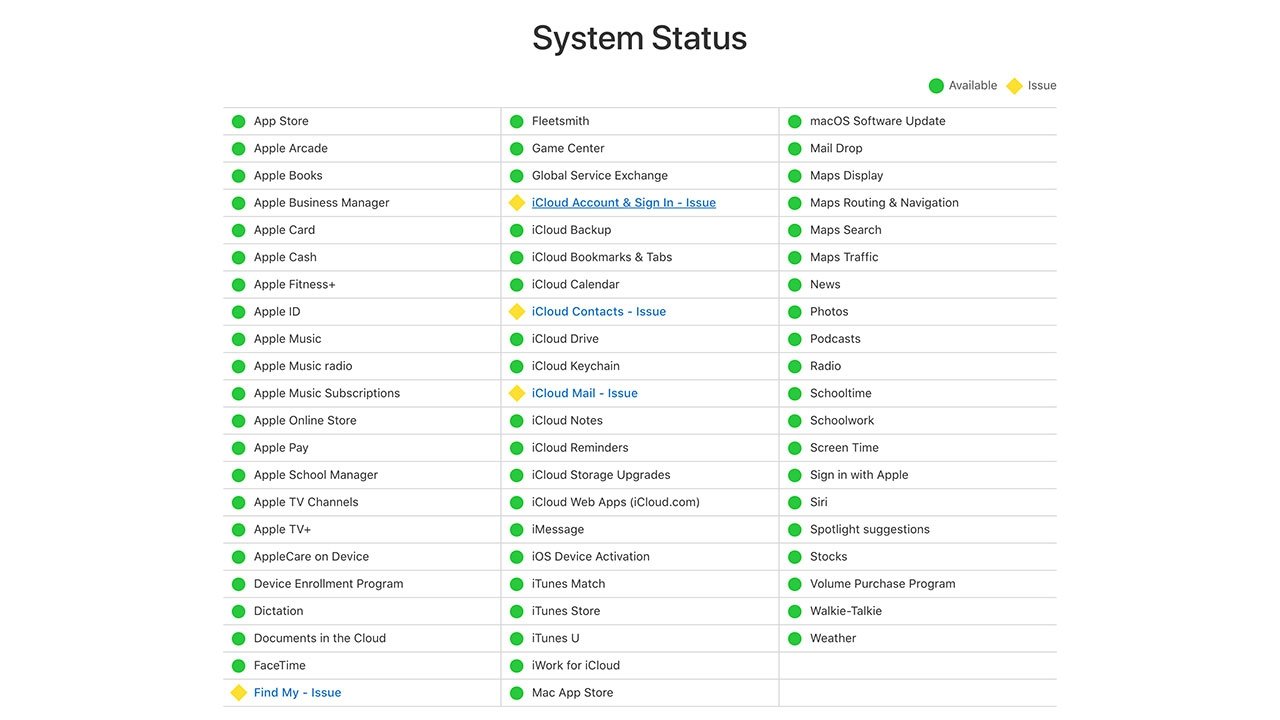 According to Apple's system status webpage, iCloud Account & Sign In, Contacts, and Mail are suffering an unspecified issue. The problem also extends to Find My, the service powering Apple's crowd-sourced device location network that underpins its new AirTag tracker.
Other iCloud services, like Backup, Calendar, and Notes, are functioning as intended.
The undisclosed issue cropped up at about 11 a.m. Pacific, the company says. Troubles are ongoing as of this writing.
It is unclear what caused the problem or how many users are affected by downtime, though Apple says "some" customers may be impacted.
"Some users are affected. This service may be slow or unavailable. Users may be experiencing a problem with this service," Apple says.
Apple has yet to comment on the difficulties and does not offer an estimate as to when the services will regain functionality.
Update:
Apple resolved the issue at 4:25 p.m. Pacific.