Jamf acquires 'zero trust' cloud security startup Wandera in $400M deal
Apple mobile device management provider Jamf has purchased nine-year-old cloud security startup Wandera for $400 million.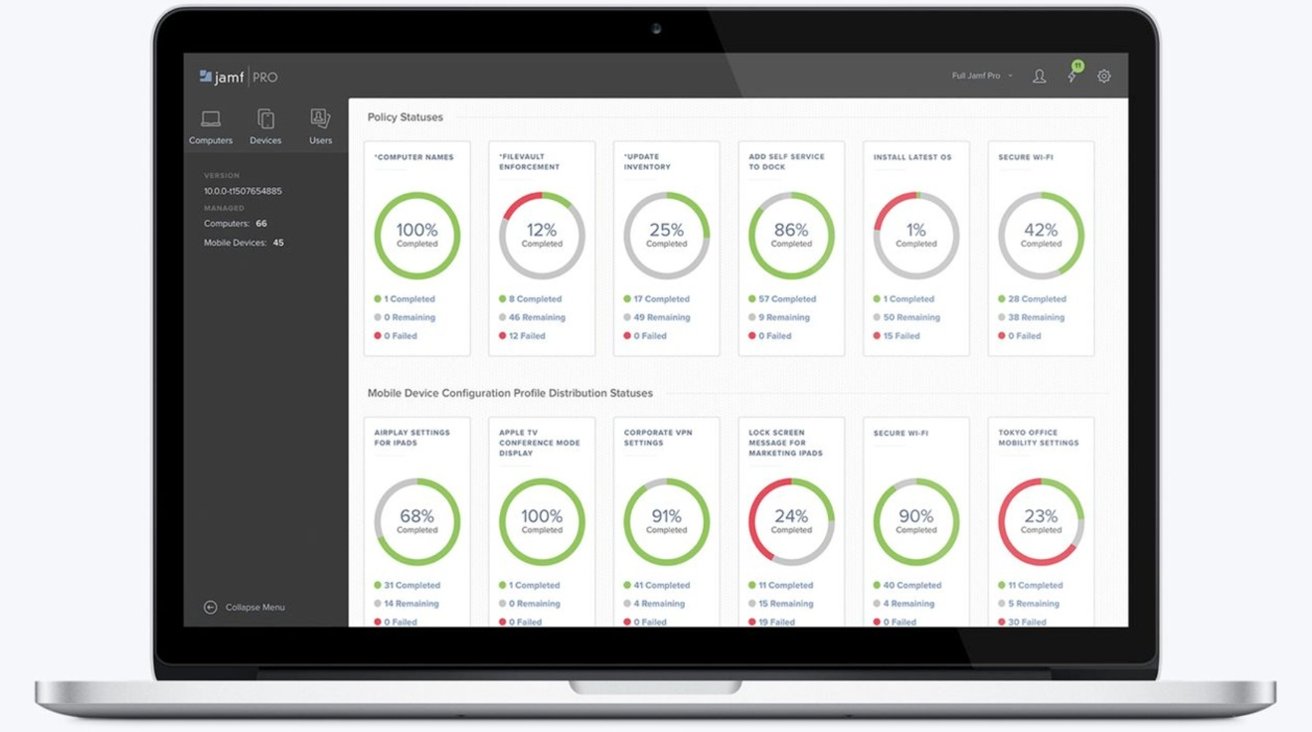 Credit: Jamf
Jamf announced the deal during its first quarter earnings results this week. The $400 million purchase marks the company's largest acquisition to date.
Wandera is a "zero trust" cloud security company. By making the acquisition, Jamf CEO Dean Hager said it will continue to "fill the gap between what users want and what the enterprise requires."
"The combination of Wandera and Jamf will provide our customers a single source platform that handles deployment, Application Lifecycle Management, policies, filtering, and security capabilities across all Apple devices while delivering Zero Trust Network Access for all mobile workers," Hager said.
Wander co-founder and CEO Eldar Tuvey said that the deal with Jamf will allow the two firms to "offer our customers a truly integrated access and security platform, with exceptional ease of use, speed, scalability and reliability."
During its Q1 2021 earnings results, Jamf reported quarterly total revenue of $81.2 million, representing growth of 34% year-over-year. It finished the quarter with 21.8 million Apple devices on its platform and more than 50,000 customers.
The company is providing revenue guidance of $82 to $84 million for the June quarter.