Apple TV+ review: 'Lisey's Story' is a stylish, entertaining mess from Stephen King
Julianne Moore and Clive Owen lead a top-flight cast in spooky drama series "Lisey's Story," but the storytelling is often too convoluted.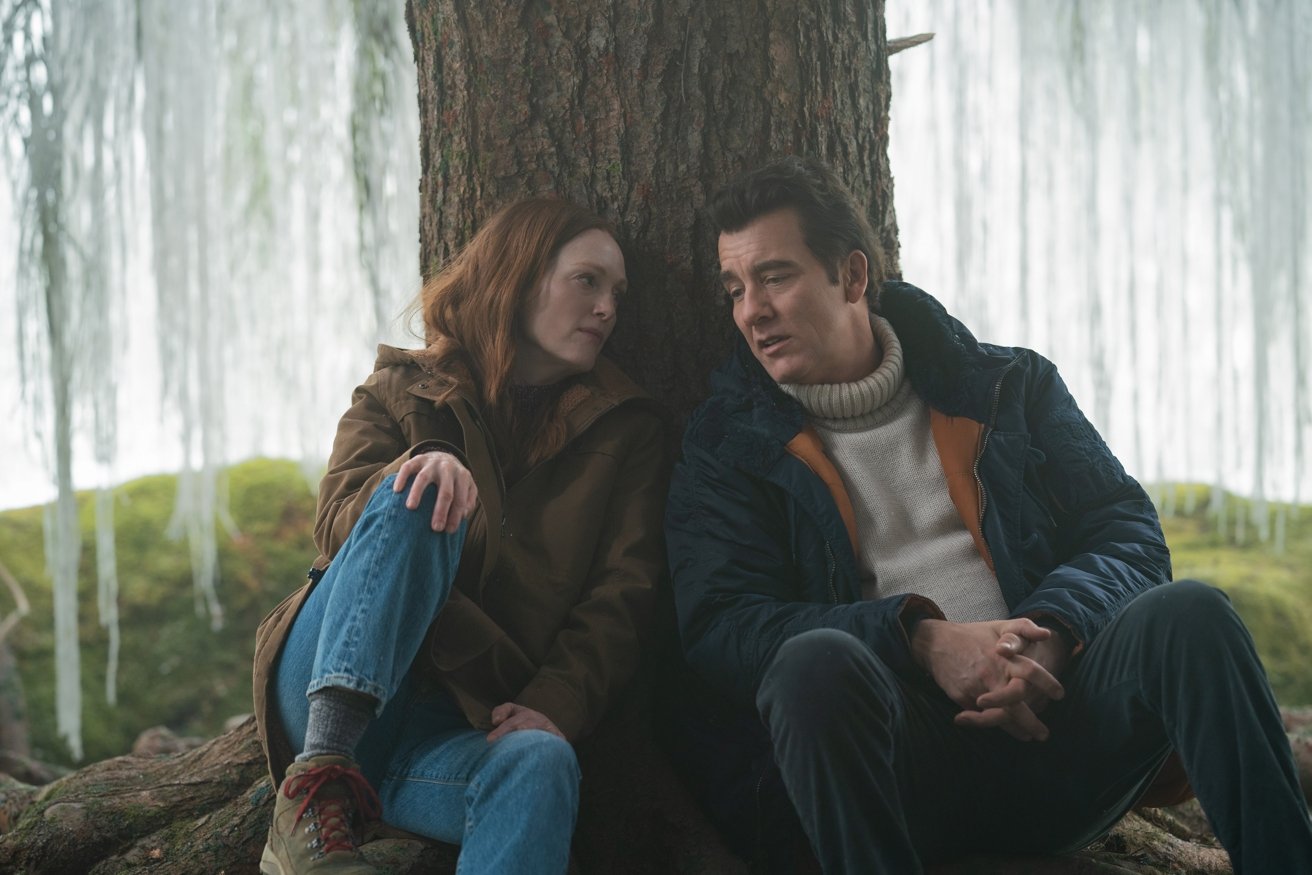 Julianne Moore and Clive Owens in "Lisey's Story," premiering June 4 on Apple TV+.
There's always a lot going on in
Lisey's Story
, the new Apple TV+ limited drama series that debuts on the streaming service June 4. Some of that is very enjoyable, such as outstanding performances from a cast of strong actors, an artfully rendered production design, and a fine musical score.
Other parts are much less successful, though, such as a sluggish pace, a storytelling style that's often convoluted, and a failure of a performance by the main villain.
Adapted by Stephen King from the 2006 novel that
he's called his favorite
,
Lisey's Story
is clearly a personal project. The series runs for eight episodes, beginning with two on June 4, and it touches on both the creator's life and numerous themes that he's previously raised in his work. These include brilliant but-tortured writers to angrily obsessed fans to creepily isolated houses in Maine.
Meet Lisey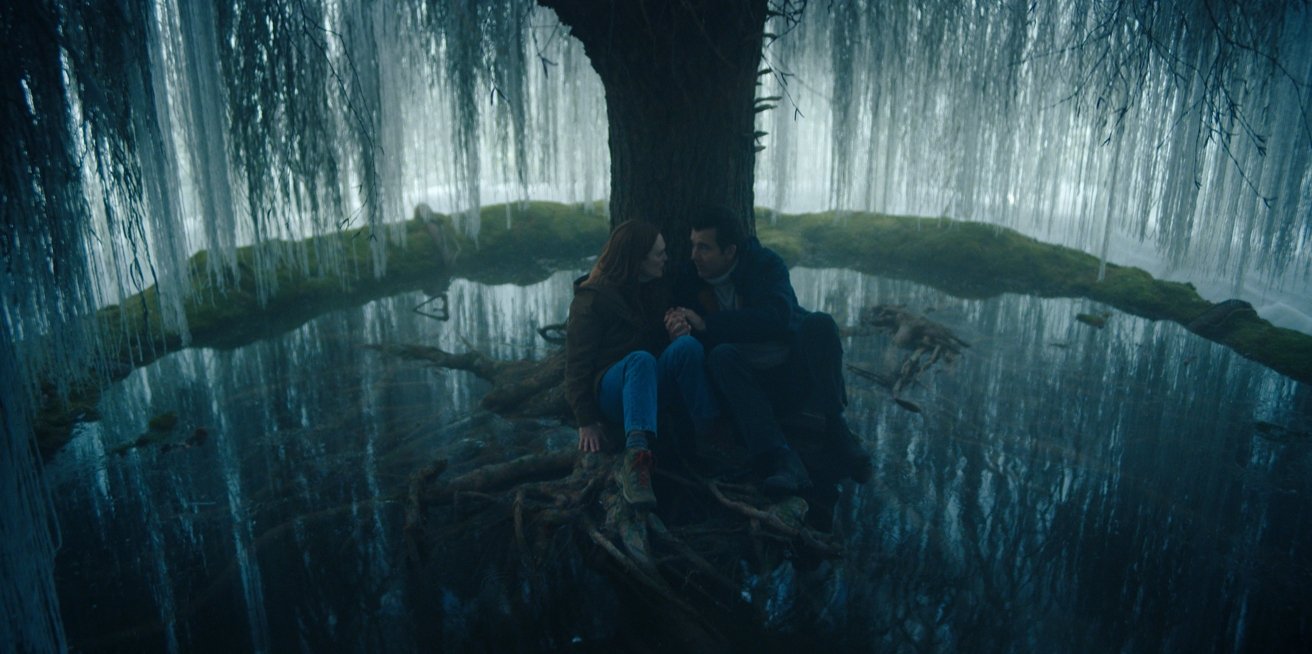 Julianne Moore and Clive Owens in "Lisey's Story," premiering June 4 on Apple TV+.
Lisey (Julianne Moore) is the widow of famous novelist Scott Landon (Clive Owen). When introduced, she's still dealing with grief and other complications a couple of years after Scott's death.
Lisey is frequently at odds with one of her sisters (Jennifer Jason Leigh), while the other (Joan Allen) is mentally ill and is sometimes catatonic. Meanwhile, an academic archivist (
This is Us
veteran Ron Cephas Jones) has an interest in getting at the late author's papers and unfinished work, as does a menacing superfan (Dane DeHaan.)
The story also frequently flashes back to the couple's marriage, including traumatic experiences from the late novelist's childhood. There are also occasional forays into a separate plane of existence known as "Boo'ya Moon," which exists both in Scott's novels and in the minds of more than one character.
The
Lisey's Story
novel was inspired by the famous writer imagining the aftermath of his own death.
When King was hospitalized with pneumonia in 2003, he returned home to find that his wife had done a deep clean of his office, a process that necessitated the packing up of his personal belongings. This got him thinking about what would happen if he had in fact died, and the numerous marital and professional complications that would result.
Not only would King's death leave behind a grieving family, but the existence of so much unfinished work would potentially give the wrong people access to the author's intellectual property. The inclusion of this detail, in the book and show, indicates that King sees that as a significant personal horror.
Together Again
The best thing about the series is the performances, with a single exception.
Lisey's Story
represents a reunion of Julianne Moore and Clive Owen, who in 2006 starred together in Alfonso Cuaron's outstanding post-apocalyptic thriller
Children of Men
. Here they're believable at all times as a married couple. And while Owen, in particular, seems to have petered out as a leading man in the movies, hopefully, this show will lead to him getting another look. Indeed, the cast features several actors (Owen, Cephas Jones, Joan Allen, and Michael Pitt) who we don't get to see nearly enough of these days.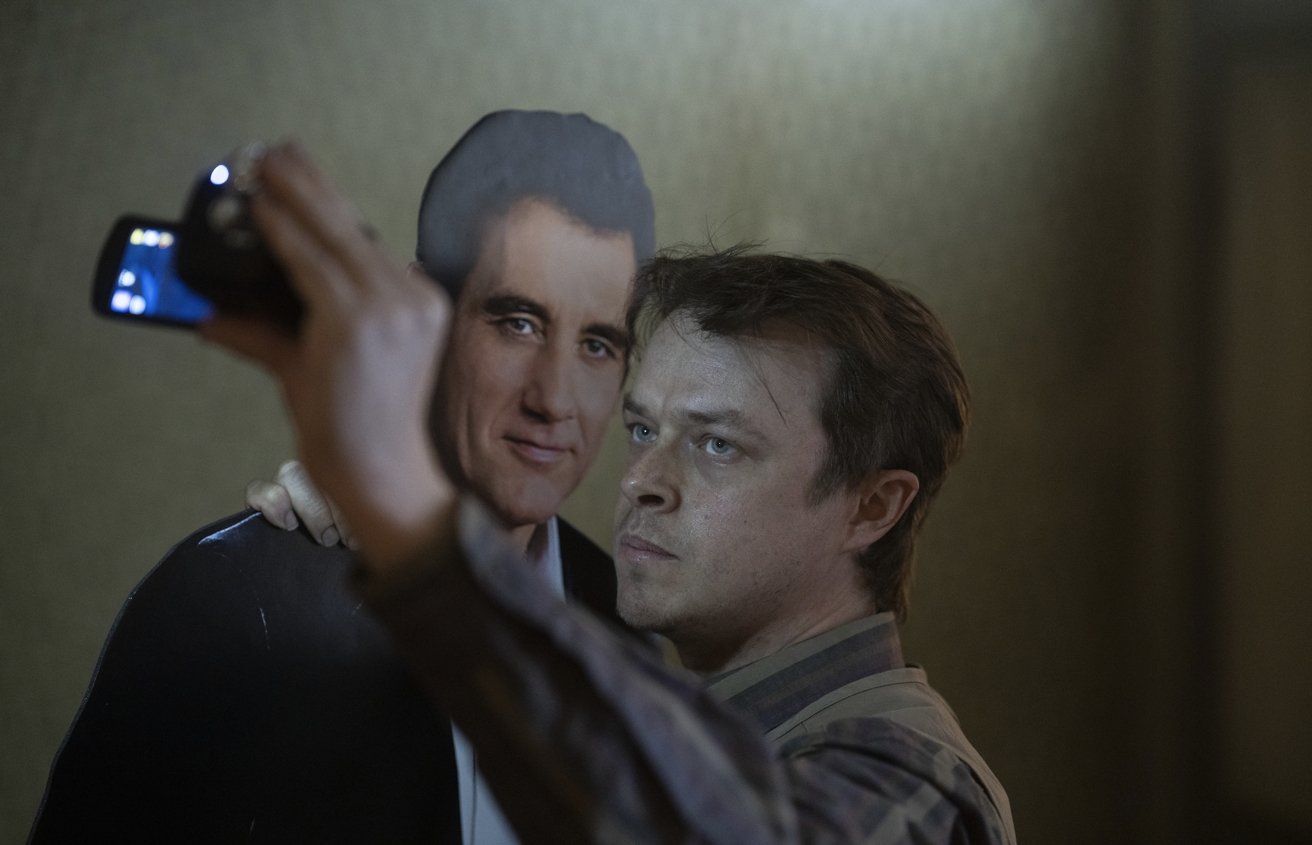 Episode 3. Dane DeHaan in "Lisey's Story," premiering June 4 on Apple TV+.
The one weak link, though, is Dane DeHaan, playing the villain of the piece. The actor delivers diabolical monologues in a stilted, monotone fashion, in such a way that he can't make this character's motivations interesting. A different actor might have made more of a role like this.
DeHaan's obsessed fan character recalls another King creation, Annie Wilkes of
Misery
, and her portrayal in the movie version is still fondly remembered 30 years later. That's highly unlikely to be the case with DeHaan's turn here.
Behind the scenes
Lisey's Story
represents an intriguing combination of artistic voices. King -- an author who has often been vocally critical of the Hollywood versions of his work -- adapted
Lisey's Story
himself, as the sole credited writer of all eight episodes, and is also one of several executive producers. Others are Moore, J.J. Abrams, and
a couple of executives with Abrams' production outfit
Bad Robot.
But the director, also of all eight episodes, is Pablo Larrain. The Chilean filmmaker is one of those world cinema directors of such stature that his work usually gets released in the United States. He directed the Oscar-nominated film
No
, while he was a producer of
A Fantastic Woman
, which was the first Chilean film to win a Best Foreign Language Film Oscar.
Larrain's only previous English language project was the Noah Oppenheim-written
Jackie
, which starred Natalie Portman -- also
now in business with Apple TV+
-- as Jackie Kennedy. Here, he's telling another story centered on a newly widowed woman.
The show is certainly technically impressive, while the look of Boo'ya Moon is a fine achievement of production design, thanks to the contributions of the director and cinematographer Darius Khondji. There's also a fine score, from the composer credited only as "Clark."
A glut of King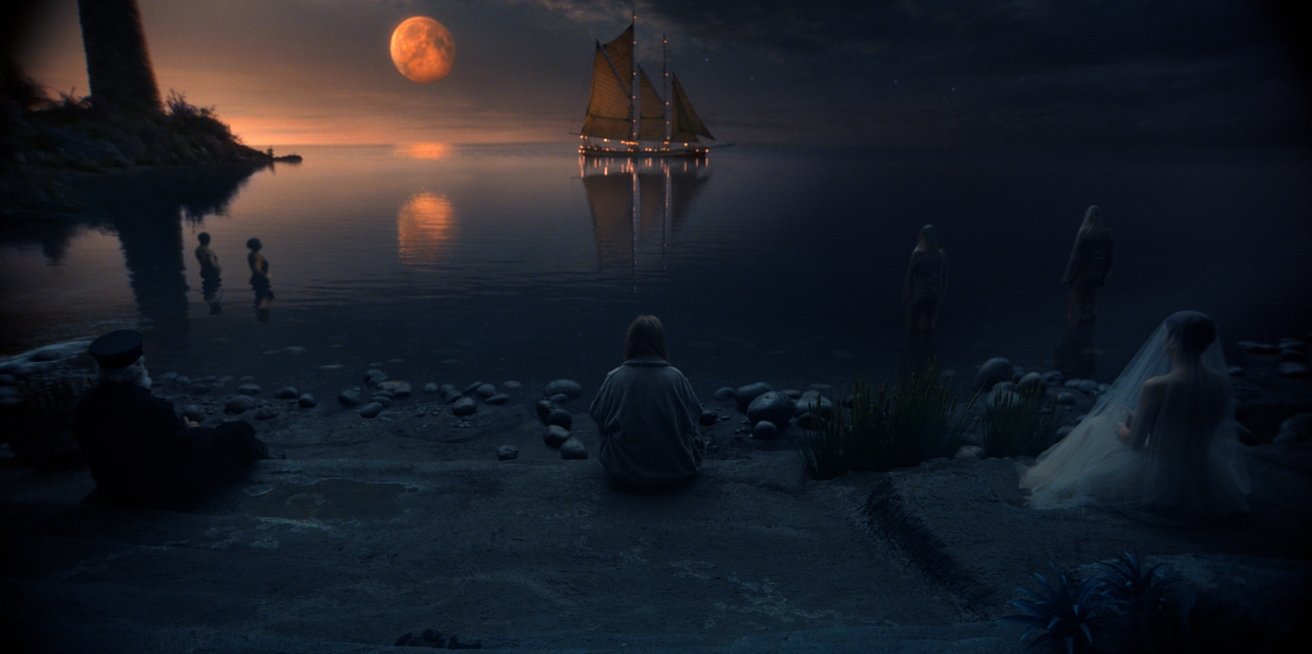 Dane DeHaan in "Lisey's Story," premiering June 4 on Apple TV+.
While adaptations of King's work have arrived at a steady clip since the late 1970s, there's especially been a wave of them the last few years, of which
Lisey's Story
series marks only the latest.
There was two-part
IT
movie, and films of
The Dark Tower
,
Gerald's Game
Doctor Sleep
, and
Pet Sematary
. There have also recently been TV takes on
Castle Rock
(for Hulu),
The Stand
(Paramount+) and
Creepshow
(for Shudder.)
Overlook
, based on the mythology of
The Shining
, is also getting a streaming TV adaptation, on HBO Max.
Why did it take 15 years for King's personal favorite novel to get adapted, when all of those other ones came first, in some cases not for the first time? "If somebody's gonna mess it up, nobody's gonna mess it up but me," King said in a recent interview for an Apple TV+ featurette.
That's an indication that Apple TV+ is willing to give artists both large budgets and wide leeway when it comes to producing their work. That could be a good indication that Apple TV+ is seen as a place that is receptive to such things, which is also indicated by the long list of production deals with talent Apple has announced in the last six months.
However, when it comes to
Lisey's Story
, those excesses indicate that there's a downside to giving artists so much of what they want.