'The Office' writers credit first video iPod with boosting show's popularity
A pair of top writers and producers who worked on "The Office" have credited Apple's first video iPod with boosting the show's popularity in its early days.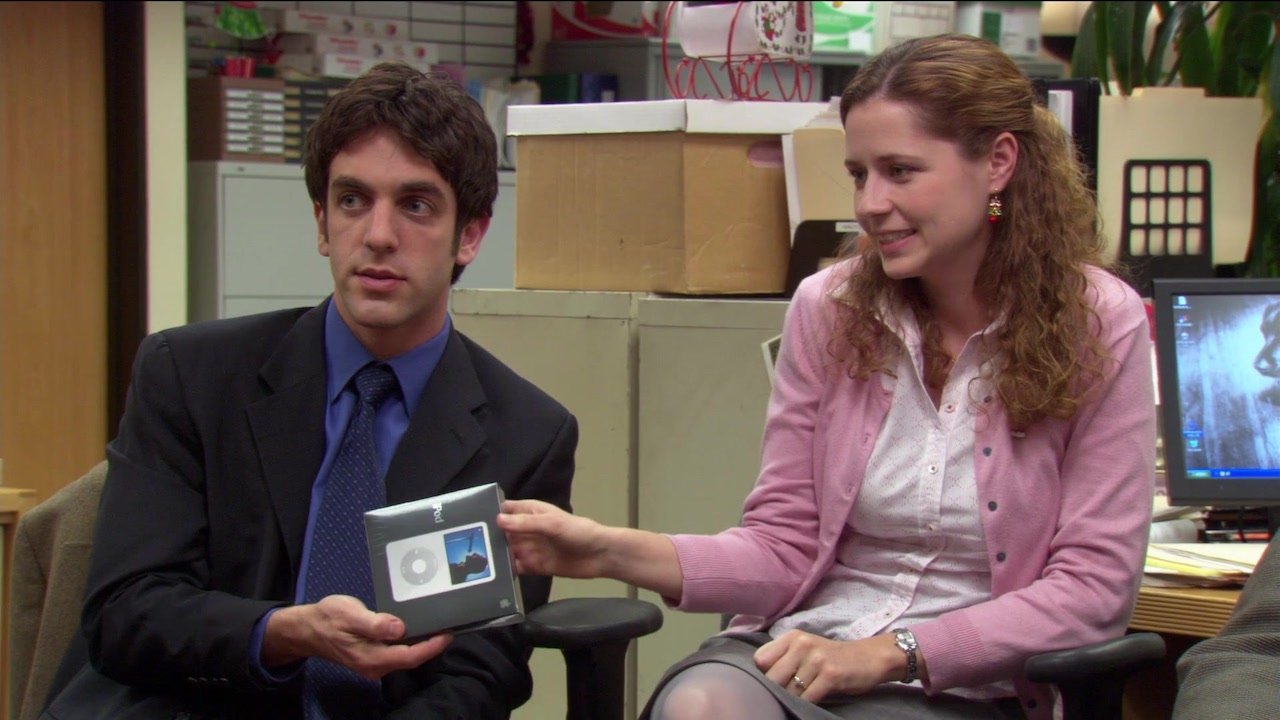 Credit: The Office/NBC
On the
CNN
series "History of the Sitcom," writers Greg Daniels and Michael Schur
recounted how
the iPod helped give the American version of "The Office" a much-needed bump and revealed how the show's audience was quite younger than they initially realized.
"I wrote a Christmas episode where Michael had bought Ryan a video iPod, which had just come out," Schur said. "About four days later, Apple announces that it has made content deals with NBC. The first episode back was the highest-rated episode because everyone had spent weeks doing nothing but watching The Office on their video iPods."
The specific iPod model, Apple's fifth-generation iPod Classic, was referenced in episode 10 of the second season of "The Office." Rainn Wilson, who played Dwight on the show, also noted that the series had a younger audience than NBC thought.
"This was astounding to the people at NBC. These are high school and college kids watching the show in droves. And they've never set foot in an office," Wilson said.
Daniels theorized that relatable humor was bringing in younger audience members. "Eventually I realized, 'okay well this is because this is their experience in school.' They're put at a desk next to another kid who they may or may not like. That must be what they're identifying with," he said.
In addition to the iPod tidbit, the writers and producers also noted how they changed "The Office" after the first season wasn't as well-received by critics as they would hope. For one, they stopped following the British version so closely and began to write all of their own stories.
"I was like, 'I want Michael to be very optimistic. His intentions had to be good even when he was doing terrible things,'" Daniels said. And Wilson later added, "The American show is just less cynical."
Read on AppleInsider