Mark Ronson talks pleasures and problems in making 'Watch the Sound' for Apple TV+
"Watch the Sound with Mark Ronson" host reveals the series came from
Apple TV+
asking for a "techy, geeky" series for music fans.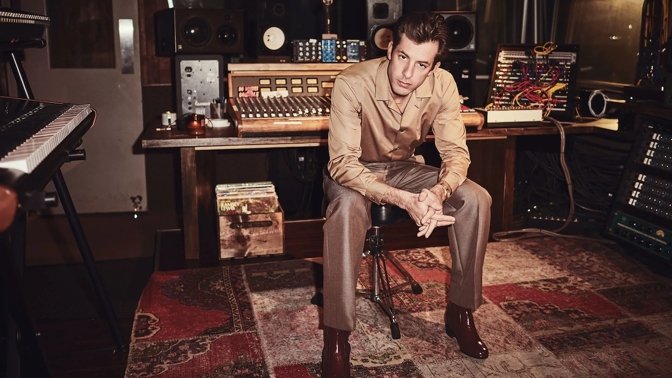 Credit: Vanity Fair
When
Apple TV+ announced
its forthcoming "Watch the Sound with Mark Ronson," and then
debuted a trailer
, the show was said to be about groundbreaking music technology. Now host Ronson says that it's a little less about the technology, and a lot more about how these tools have inspired artists -- and changed music.
"When Apple TV+ launched,"
Ronson told
Variety
, "they came to me and said, 'We want to do a show about music education, something techy and geeky, but also for music fans.'"
"They put me in touch with Morgan Neville... and I love his work," continues Ronson. "He's this huge music aficionado. Mark Monroe was on board to produce, and I didn't even realize how much stuff he had been responsible for, such as 'The Bee Gees: How Do You Mend a Broken Heart.'"
"We just all started to brainstorm about what this show would be," he says, "and that's when we decided to break it up into the six technologies that we thought were the most important things in revolutionizing modern music, and being responsible for the sounds and the songs that are part of our life."
The series starts with autotune, the controversial technology that fixes vocal problems and makes singers sound better than they are. Ronson says that he "came around from being a hater."
"[When] Kanye West came out with '808s & Heartbreak' in 2008, it changed my perspective a bit," explains Ronson, "because Kanye never pretended to be a singer, but he found this tool, autotune that enabled him to get out these remarkable melodies that were in his head that he might not have been able to do otherwise."
"We're better off as a bunch of listeners for this music that was made," he continues.
Other episodes cover the equally controversial topic of sampling, plus less obvious use of technology, such as how The Beatles sped up voices, or the Beastie Boys deliberately introduced distortion.
Ronson says the series also pays proper tribute to pioneers such as Delia Derbyshire, whose 1960s electronic music -- including the theme to "Doctor Who" -- is only lately getting her the recognition she deserves.
He's more than conscious of the breadth of inspiration Derbyshire and so many others brought to technology and music. So much so that he says he's worried about how to physically fit everything in.
"There were times when we'd be in the middle... and I'd call Morgan in a panic having gone through rough cuts," he says. "We didn't talk about Pantera and I thought people are going to kill us. Or we hadn't talked about Metallica, but this is not an anthology."
"We're just trying to do as much as we can, and then hopefully, if we're lucky, we get to make a second season," continues Ronson.
"Watch the Sound with Mark Ronson" is a six-part series which
begins streaming
from Friday, July 30.
Read on AppleInsider