UK NHS app updated with Apple Wallet support for COVID Pass
Posted:
in iPhone
edited July 2021
Separately from its controversial
coronavirus
contact tracing project, the U.K. has updated its regular NHS app to effectively become a vaccination passport.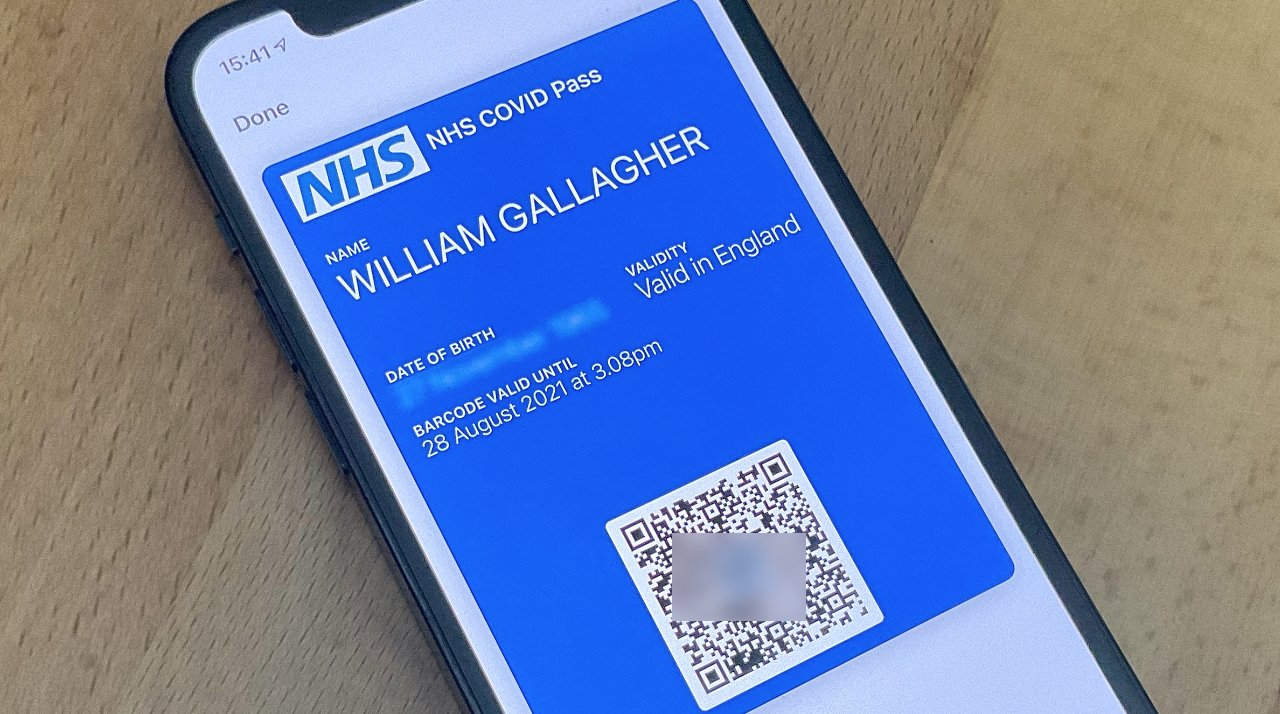 UK COVID Pass in Apple Wallet
Wales and England's
famously poor $50 million NHS COVID app
is currently under criticism for sending almost 700,000 self-isolation alerts in the week of July 14-21, 2021. Now known locally as the "pingdemic," these alerts have become so numerous that the UK government has cut back on its advice about self-isolating.
According to
BBC News
, though, the
separate NHS app
has been given more COVID-related functionality. NHS App is an iOS app that lets users access health services from their phone.
Now it's been updated to allow iPhone and iPad users to store their COVID vaccination details in the Apple Wallet app. In England, vaccinated people get what's called an NHS COVID Pass, and increasingly are being asked to show it as a condition of entry to events or venues.
Businesses are not required to ask for it, but the UK government is encouraging the use wherever people are likely to be in large groups for a sustained period.
Users of the NHS App must register with their National Health Service details, and then from the
Popular Services
section, choose
Get your NHS COVID Pass
.
There are different options depending on whether users are travelling, although the government also says the pass is not to be used for international travel at all.
The app generates a QR code, although the UK government
calls it a barcode
. This code has an expiry date on it, but that date is specifically to do with the QR code, it is not an expiry for the COVID pass.
Once generated, the QR code can be displayed within the NHS App or, now, also sent to Apple Wallet. If it's sent to Wallet, it will not automatically be updated after the expiry date.
Users will have to go back into the NHS App, get a new QR code generated, and send that to Apple Wallet.
Read on AppleInsider