Apple Music, iTunes Store, App Store hit by very brief outage on July 31
A number of
Apple Music
, App Store, and iTunes users encountered issues with the online services on July 31, problems Apple was aware of and rectified quickly.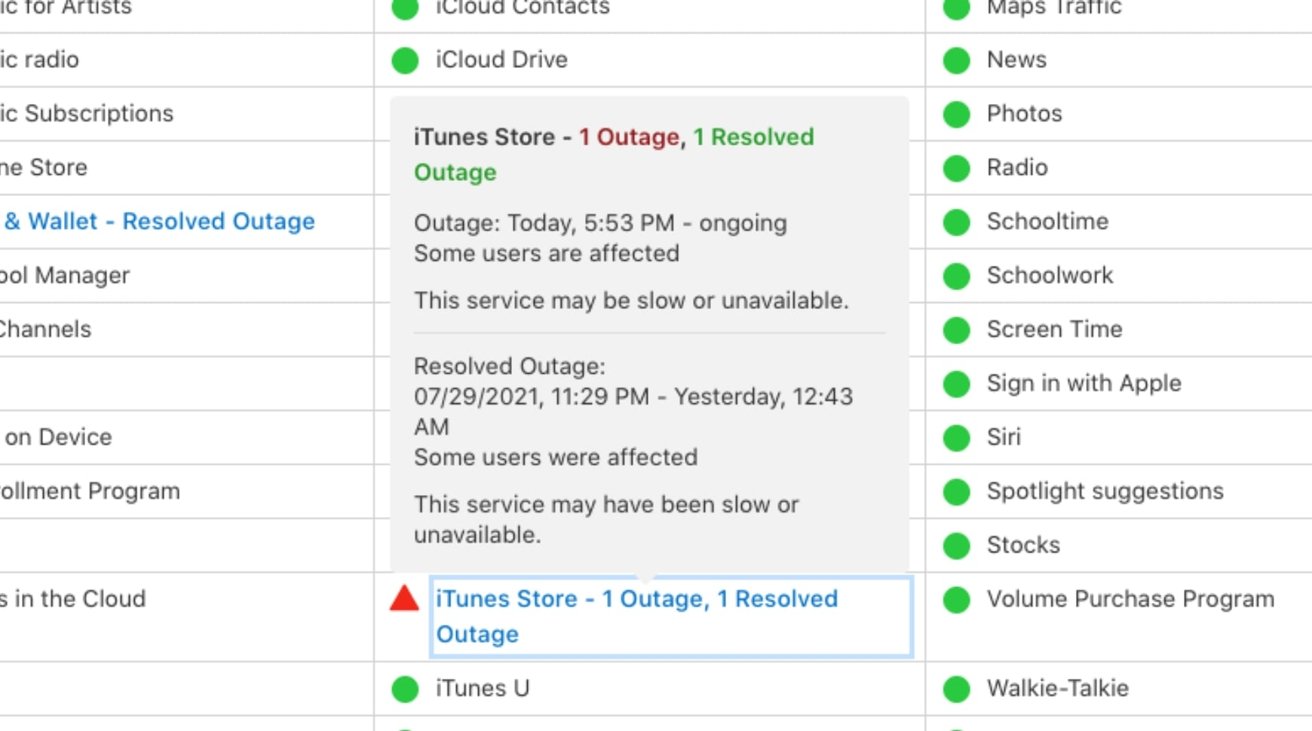 Posts to social media including Twitter indicate there were issues with three major Apple services, including iTunes, Apple Music, and the
App Store
. Tweets have been
posted
saying that there were
problems
listening to music and downloading apps.
Checks of DownDetector by
iMore
indicated issues
with all three services started on Saturday afternoon at around 1 pm eastern time. It also appeared the three services went down at around the same time, though it is unclear how many people were actually affected.
Apple's
System Status
page advised there were ongoing outages for both the iTunes Store and the App Store, with both said to be "slow or unavailable," and that "some users are affected." Apple Music was not flagged by Apple as enduring an outage at the time of original publication.
Both services were also affected by an earlier outage that caused slow and spotty access from Thursday until Friday, which may be connected to the latest situation.
Update:
An update to the System Status page showed the two outages as resolved at 1:07 pm eastern time. The outage lasted around 15 minutes according to Apple.
Read on AppleInsider