Prolific identity thief used Apple Pay to steal from Apple Stores in the Apple Crime Blott...
Posted:
in iPhone
edited August 1
A former U.S. senator was assaulted, more
AirPods
seized in Cincinnati, and an iPhone was stolen from a man's hands on the New York City subway.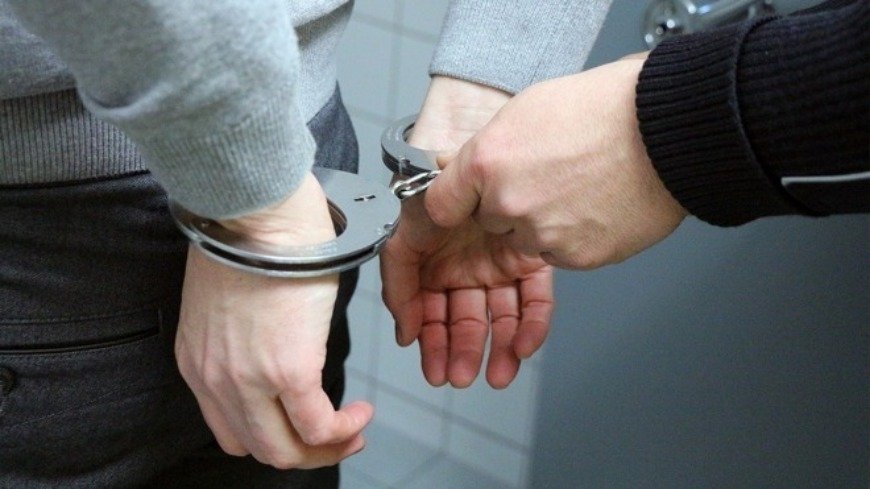 The latest in an occasional
AppleInsider
series, looking at the world of Apple-related crime.
Identity thief accused of using Apple Pay to buy iPhones, MacBooks, and bitcoin symbol medallion
A man described by federal prosecutors as a "prolific identity thief" has been sentenced to three years in prison after he was convicted of using
Apple Pay
, burner phones, and other methods to steal more than $500,000.
According to
Marketwatch's
reporting
of the spree, the 33-year-old Atlanta man acquired hundreds of stolen credit cards and used them to go to the Apple Store and purchase "dozens of MacBooks and iPhones." His other purchases included a $35,000 Rolex and "a diamond-encrusted medallion in the shape of the bitcoin symbol."
Fake AirPods seized by Customs and Border Patrol in Cincinnati
Cincinnati CBP stopped 5 shipments containing 6,372 counterfeit Apple Airpods. If real, their MSRP would have been $1.3M+. Consumers should purchase goods directly from authorized retailers & when shopping online, read seller reviews.https://t.co/gWsKe7fbpr pic.twitter.com/Qd7IyvcF0n
On July 15, the U.S. Customs and Border Protection (CBP) in Cincinnati announced that
it had seized five shipments
of counterfeit AirPods, which would have had an MSRP of $1.3 million had they been real.
The shipment from China, CBP said, consisted of what appeared to be 5,000 fake Apple AirPods and 1,372 fake Apple AirPods Pro.
This is not be confused with
a separate seizure of fake AirPods
, also in Cincinnati, back in May.
Former Senator Boxer robbed of iPhone in Oakland
Former U.S. Senator Barbara Boxer was the victim of a
strong-arm robbery
in Oakland's Jack London Square in late July, during which her iPhone was taken.
East Bay Times
reports the 80-year-old Boxer was uninjured, after a man took the phone and then jumped into a waiting sedan.
Boxer represented California in the Senate for four terms, between 1993 and 2017, and
often dealt with
issues related to Apple, such as proposed repatriation tax breaks.
Man accused of using stolen IDs for Apple Store purchases
A man from Long Island has been arrested on suspicion that
he stole the identities
of three senior citizens living in assisted living communities and used them to take out loans to buy iPhones at Apple Stores in several different states.
According to
Patch
, the crimes took place over three years, and the man has been charged with three counts of first-degree identity theft, and six counts of second-degree identity theft.
iPhone stolen from man's hand on New York subway train
A man had his
iPhone stolen
right out of his hand on July 24, while on the New York subway system.
CBS New York
reports the man was on the number two train at the Penn Station stop when one suspect held a train's doors open while the other took the man's iPhone. The thieves then got off the train and ran off.
Citizen app offering to pay to livestream crime scenes
The New York Post
reported in
late July
that the oft-controversial app Citizen is offering to pay people $25 an hour to livestream crime scenes and other news events.
The app, which
is available
in the
App Store
, has posted to journalism job sites, looking for "field team members" in New York and Los Angeles, with more markets to come.
Agriculture society treasurer accused of buying AirPods with stolen money
A man who formerly served as treasurer of the Perry County Agricultural Society in Southern Illinois has been indicted on
federal charges
that he stole from the organization.
According to
The Southern
, the 47-year-old man was charged with ten counts of mail fraud after using the society's bank account for extensive personal purchases over six years.
The items purchased include Apple AirPods, "a Himalayan salt lamp air purifier," a Wi-Fi router, "Darth Vader and Yoda personalized pet tags [and] a pair of Star Wars men's sleep pants," and "beard lube." He is also accused of forging the signature of a PCAS board member on checks.
iPad helped catch Amazon truck thief
A man who stole an Amazon delivery truck in Pasadena, Calif., led police on a chase while they
tracked
the stolen truck via an iPad that was in the truck.
Pasadena Now
reports the man drove about 13 miles to El Monte, where he abandoned the vehicle and was later found in a bush.
The driver, who was already on parole for another conviction, was booked on suspicion of auto theft and evading police.
Murder defendant Rowland tried to sell iPhone, witness says
In the high-profile murder and kidnapping trial in South Carolina of Nathaniel Rowland, the owner of a cell phone store testified that Rowland tried to sell an iPhone the day after the victim, Samantha Josephson, disappeared.
ABC Columbia
reported that Rowland refused the offer and left with the iPhone, which was still in Rowland's possession when he was arrested.
The New York Post
said in 2019, shortly after the murder, that Josephson's boyfriend
had been tracking her phone
.
Rowland
was convicted July 27
of the murder and kidnapping of Josephson, a 21-year-old college student, and sentenced to life in prison, per
CNN
.
Read on AppleInsider