Steve Jobs and Apple Auction includes autograph, bomber jacket, Apple-1
Another Apple-centric auction is spinning up that that boasts an Apple II manual signed by Steve Jobs and Mike Markkula, Jobs' famous leather jacket, and plenty of other Apple memorabilia.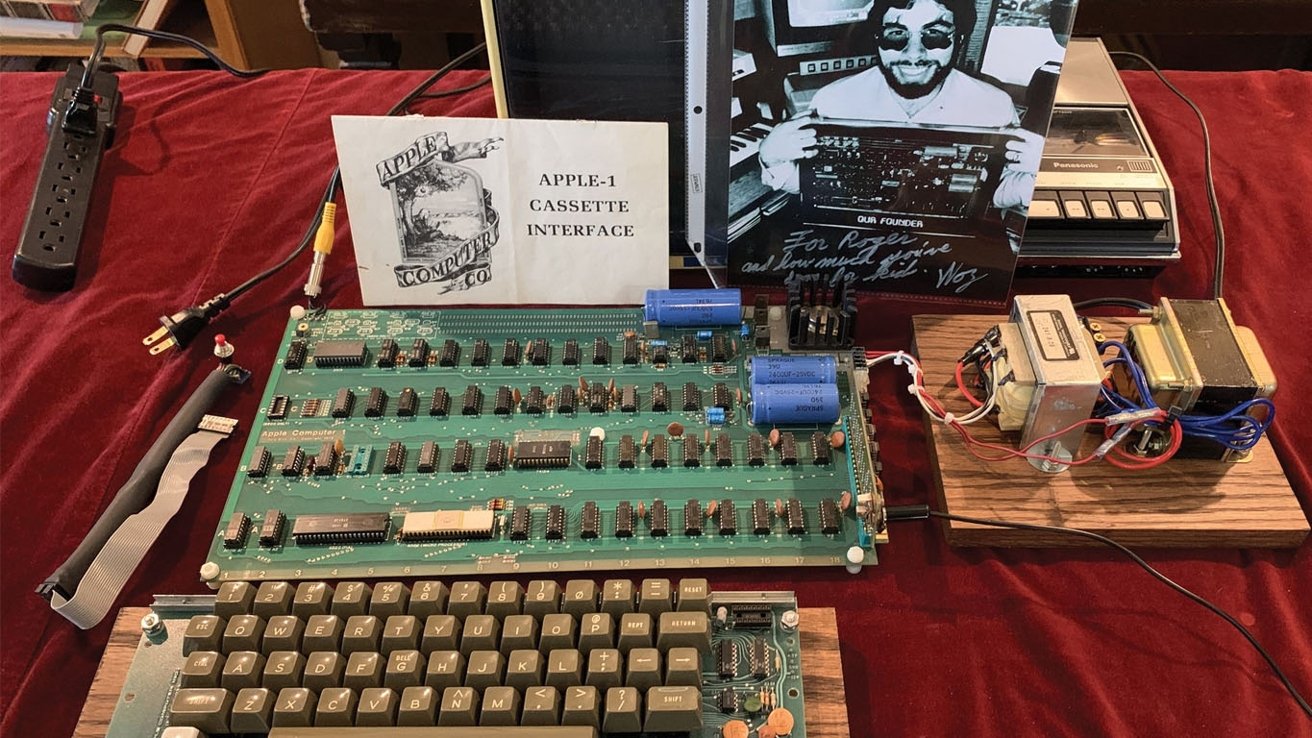 Among the items in the Boston, MA based RR Auction listing is an Apple II Manual signed and inscribed to the son of UK Entrepreneur Michael Brewer. Brewer negotiated exclusive distribution rights for Apple in the UK in 1979.
The inscription on the manual reads, "Julian, Your generation is the first to grow up with computers. Go change the world! steven jobs, 1980."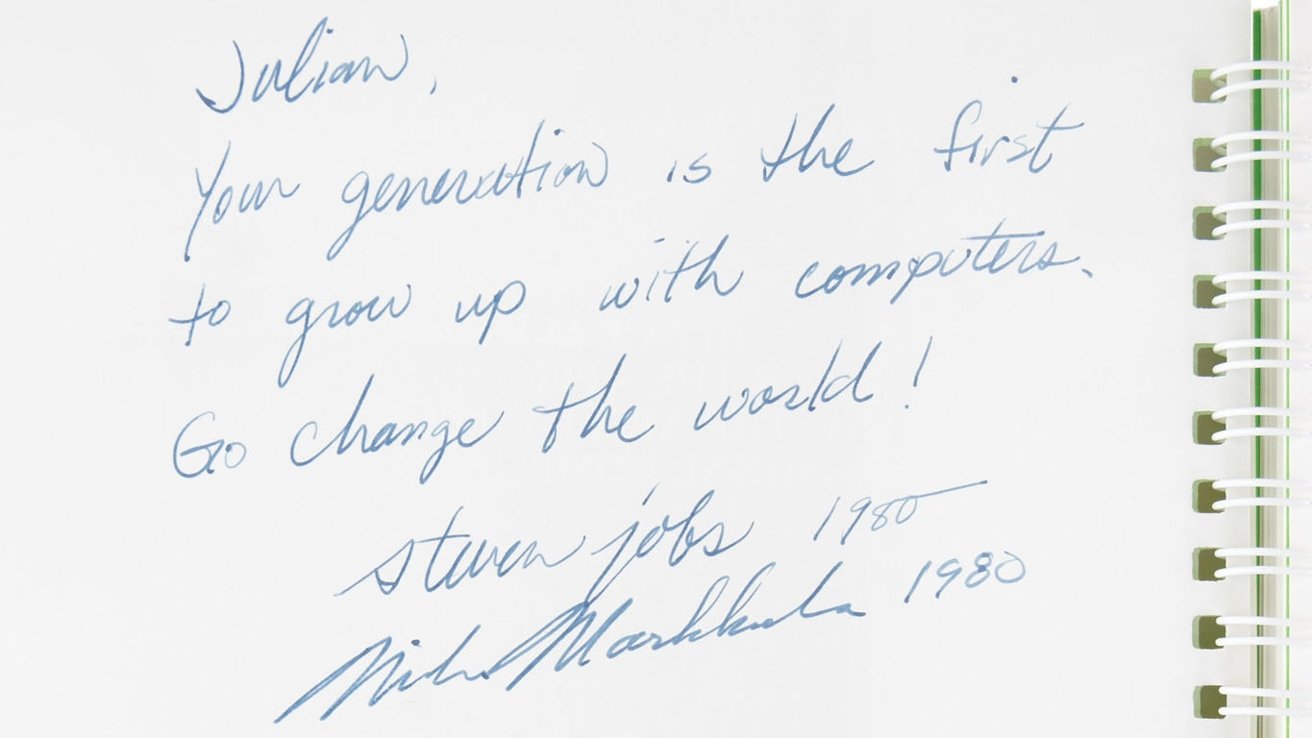 The manual is also signed by Apple's angel investor and second CEO and reads "Mike Markkula, 1980."
The manual will include a letter of provenance from Julian Brewer, the original recipient.
The auction also features a rare, early Apple-1 computer and a series of early computers from the collection of personal computing pioneer Robert Wagner. The auction also includes an Altair 8800, an early Apple II, and an Apple Lisa.
The Apple-1 includes the original operating manual and hardware suite.
Other items include Steve Jobs' leather bomber jacket, which he wore in an iconic "middle finger to IBM" photo from 1983, a Steve Jobs and Steve Wozniak issue of Macworld
#1
, and a Steve Jobs and Jef Raskin signed Macintosh 128 Motherboard Display.
The auction will
begin on August 12
and conclude on August 19.
In
March of 2020,
a rare, functional Apple-1 computer sold at auction for $458,711.25 at RR Auction. It was the same machine that was featured on an episode of Pawn Stars.
In December of 2020, RR Auction
sold both
a fully operational Apple-1 computer as well as a 23-page handwritten document by Steve Wozniak detailing notes and diagrams for the Apple II breadboard.
Read on AppleInsider