Ikea launches new HomeKit-compatible smart air purifier
Ikea's first smart home air purifier, called Starkvind, not only blends into your home but also works with Apple's
HomeKit
platform.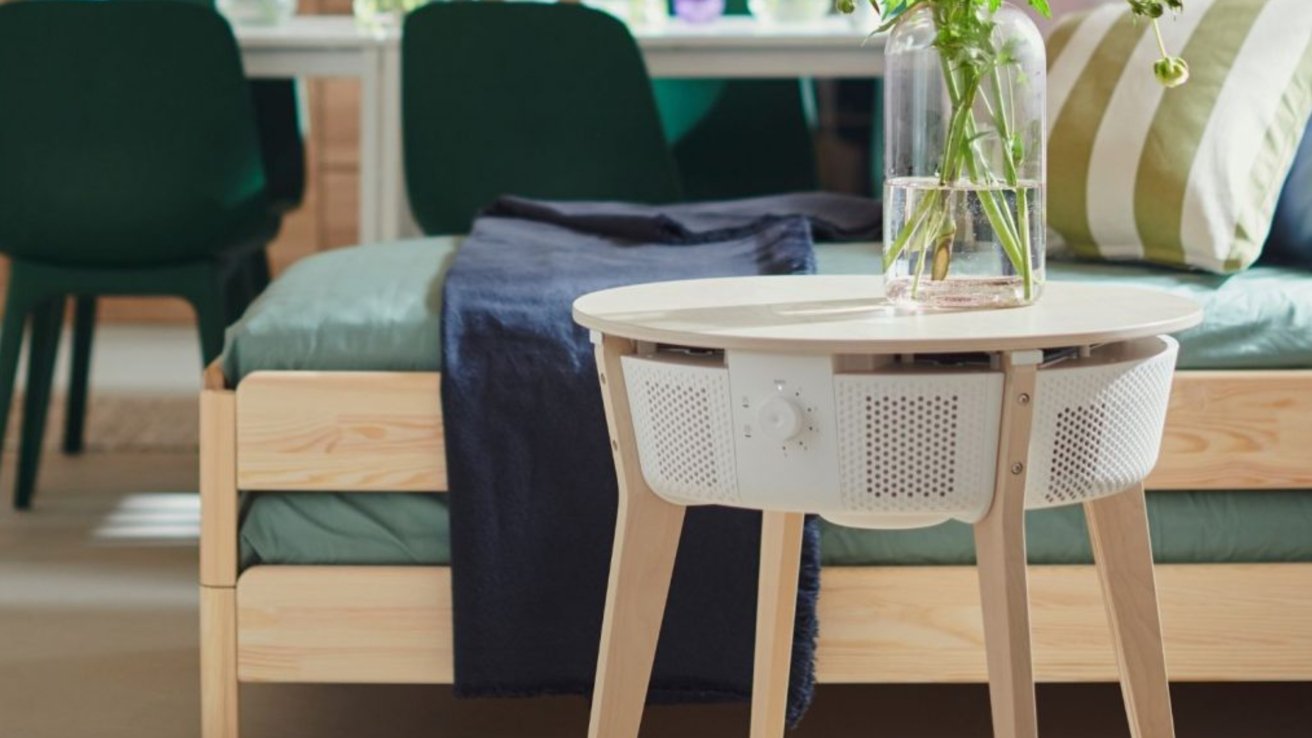 Ikea Starkvind
One of the two models of Ikea's Starkvind is shaped like a simple end table that would naturally find itself in your living room. Hidden within are all the smarts and filters necessary to clean your home. The cable is also routed down the leg to help it stay hidden.
For those that don't love the look of the end table, a self-standing version is also available.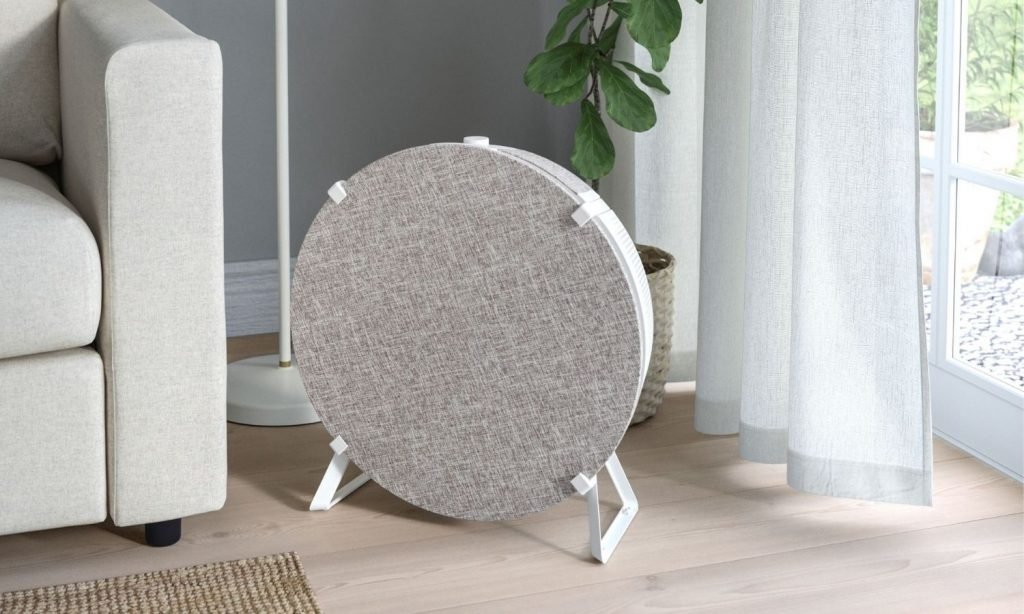 Free-standing Ikea Starkvind
"For IKEA, the smart home is not about gadgets. It's about making life and home better through combining our solid home furnishing knowledge with digital solutions and technology," said Henrik Telander, Product Owner at IKEA of Sweden. "That's why we explore the possibility of integrating the function of purifying air and technology to provide good experience for customers at home."
The new Starkvind air purifier is rated to clean rooms up to 20 square meters. It works on its own but when paired with an Ikea Tradfri gateway, it can be scheduled and automated.
There are five different speed settings as well as an auto mode that will ramp up and down as necessary. It features a three-filter system to first collect hair and dust before making its way to the tight filter to remove up to 99.5 percent of small airborne pollutants, including dust, pollen, and PM2.5 particles. Another filter is designed to capture various gaseous pollutants such as VOCs and formaldehyde.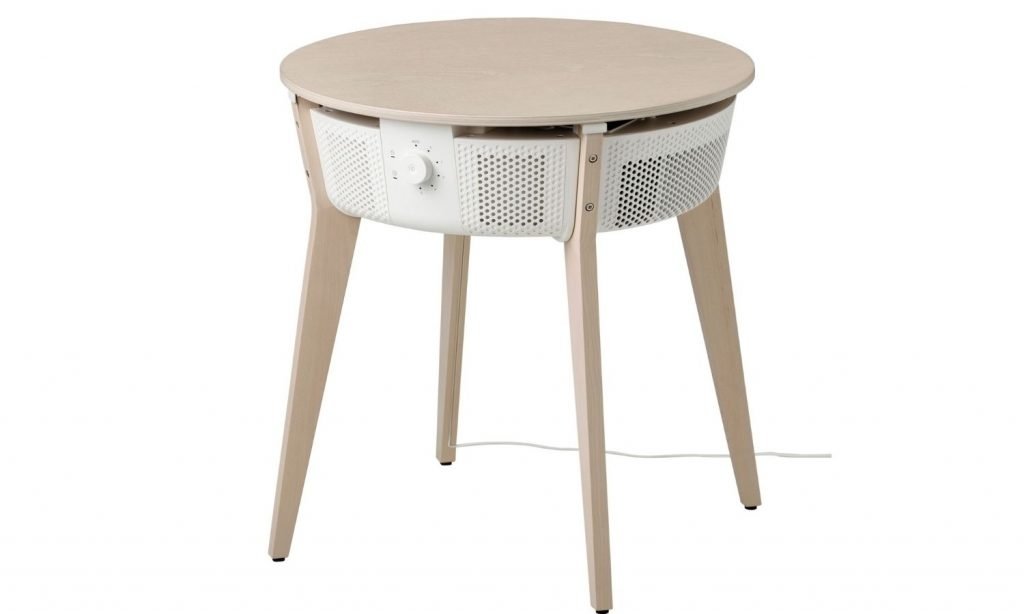 Ikea Starkvind table
When connected to the Tradfri gateway, it enables smart connectivity to Apple's HomeKit platform. This allows hands-free control with Siri as well as the ability to automate it based on other triggers, such as independent air quality monitors.
The design of the Starkvind falls in line with Ikea's other smart home products that blend into their surroundings. We recently
saw the release
of the new Symfonisk Picture Frame Speaker that blends an
AirPlay 2
-connected speaker into a piece of wall art.
Ikea says the Starkvind smart air purifier will be released in October 2021.The self-standing version will run $129 while the end table will cost you $189.
Read on AppleInsider