Apple's AirTag used to monitor alleged illegal dumping of homeless' property
A lawyer in Portland, Ore., this week said a contractor broke the law when it allegedly trashed a number of items belonging to people living at a homeless encampment. And he has the
AirTag
tracking history to prove it.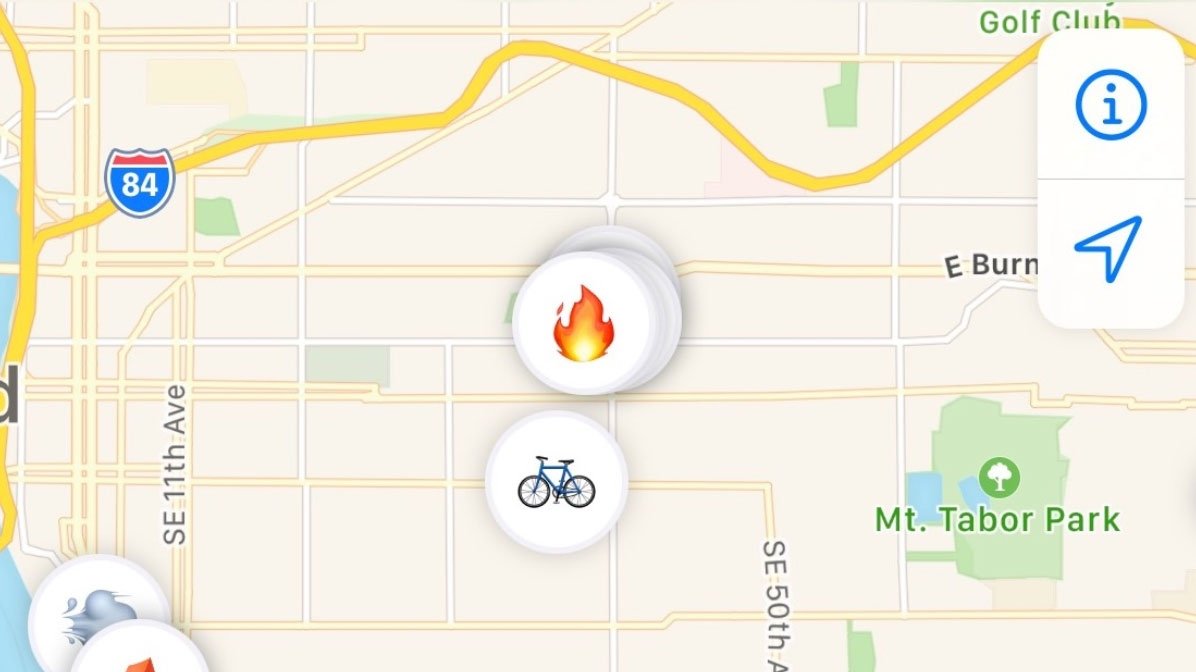 According to a report from the
Portland Tribune
on Tuesday, Michael Fuller
attached
AirTag devices to 16 personal items belonging to homeless residents camping in Laurelhurst Park, an area that was swept by city contractor Rapid Response Bio Clean. Members of the homeless community had in the past complained that the city was illegally dumping their belongings during such clean-up operations.
Following the sweep, Fuller in a tweet
shared
what appears to be a screenshot of the Find My app, showing some of the trackers ended up at what looks to be a waste transfer station. Others were spotted by Apple's Find My network at random locations.
The city is required under Oregon state law to retain property that is "recognizable as belonging to a person and that has apparent use" when conducting such sweeps, the report said. Fuller's tweet notes such items are to be kept for 30 days.
Two tracked possessions -- a painting and a French press -- did not appear to be unsanitary in photos provided to the
Portland Tribune
and would therefore not be candidates for the trash heap. Fuller in a statement said all items were clean and useful.
"Due to the tracking technology, we have proof positive that Rapid Response broke the law and took property that was perfectly clean and sanitary, and belonged to homeless people, and took them to the dump," Fuller said, adding that he will continue to leverage AirTag and Apple's Find My network to hold city officials accountable.
AirTag packs in Bluetooth, NFC and U1 chip for broad discovery on Apple's vast Find My network, as well as precise locating capabilities with compatible iPhones. It is unclear if Fuller attempted to hunt down the allegedly dumped items using precision finding.
Fuller plans to take legal action against the city if it is unable to offer a reasonable explanation for the apparent dumping.
Read on AppleInsider