Apple's European iPhone sales climb, but not enough to beat Samsung, Xiaomi
Posted:
in iPhone
edited August 2021
New research figures show that Chinese smart phone manufacturer Xiaomi outsold Apple's
iPhone
in Europe in Q2 2021, and was beating Samsung by the end of the quarter.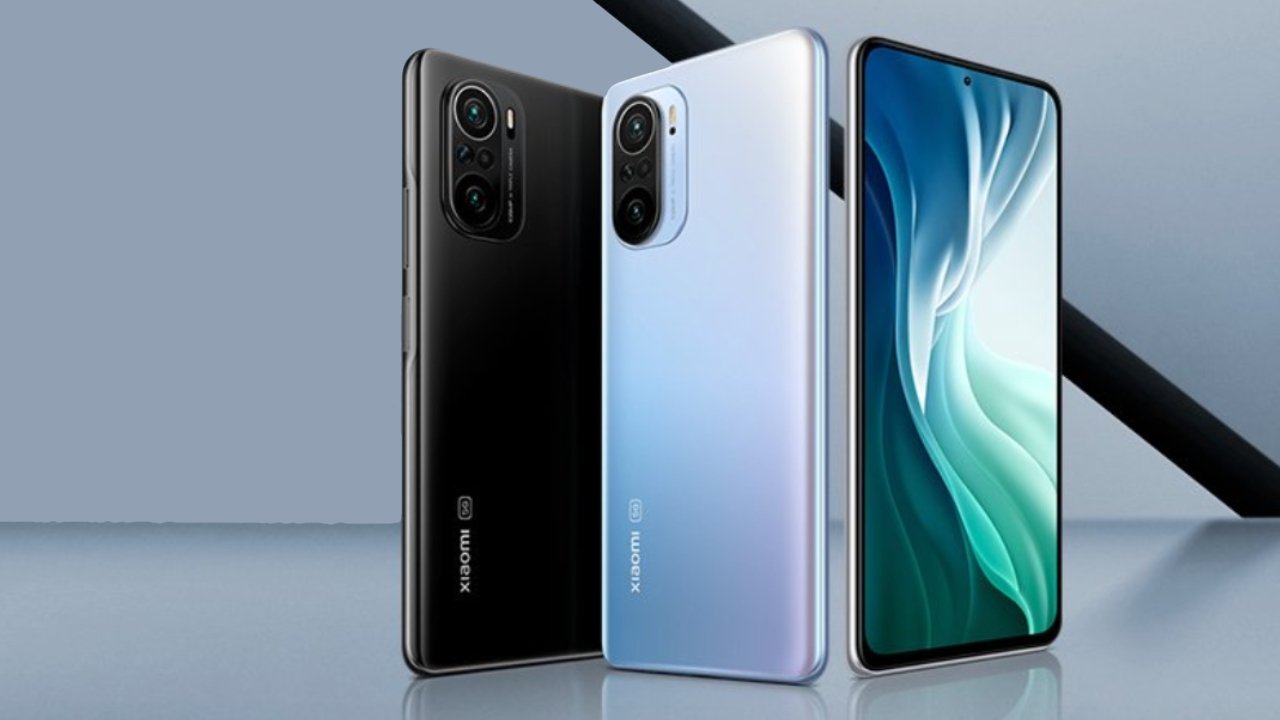 Xiaomi Mi 11i smartphones
The latest market research report from Counterpoint claims that Europe is seeing sales of smart phones generally recover from their
coronavirus
lows. Year on year figures for Q2 2021 were up 33%, but apart from the
iPhone SE
"
bright spot
" for Apple, Q2 2020 was the worst smartphone quarter for all vendors, in a decade.
As the market recovers,
Counterpoint says
that there have been changes in the top end with which firms are selling the most.
The
ongoing decline of Huawei
has seen OPPO, OnePlus, and realme, all gain sales. Most significantly, Xiaomi moved from third to second, overtaking Apple in terms of sales in Europe during the quarter.
"Xiaomi's news gets even better though," said Counterpoint associate director Jan Stryjak. " Samsung suffered significant supply issues in May and June due to Covid-19 related factory shutdowns in Vietnam, and this has started to impact sales."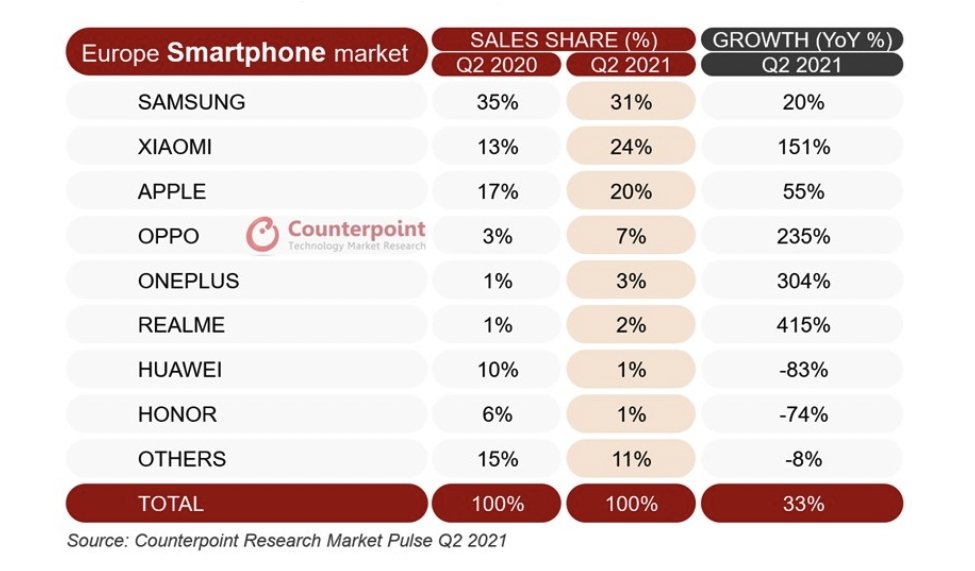 European Smartphone Sales Q2 2021 (Source: Counterpoint)
"Samsung's sales in Europe declined by 20% in June 2021 compared to May 2021," he continued, "which opened the door for Xiaomi to become Europe's top-selling smartphone vendor by the end of the quarter."
Stryjak notes, however, that Samsung's problems "should be short-lived." He also notes that in Q2 2021, Apple was "midway between launches."
Read on AppleInsider