Apple Music for Artists updated with new 'Shareable Milestones' feature
A new
Apple Music
feature for artists will allow them to share milestones and successes with their fans on social media.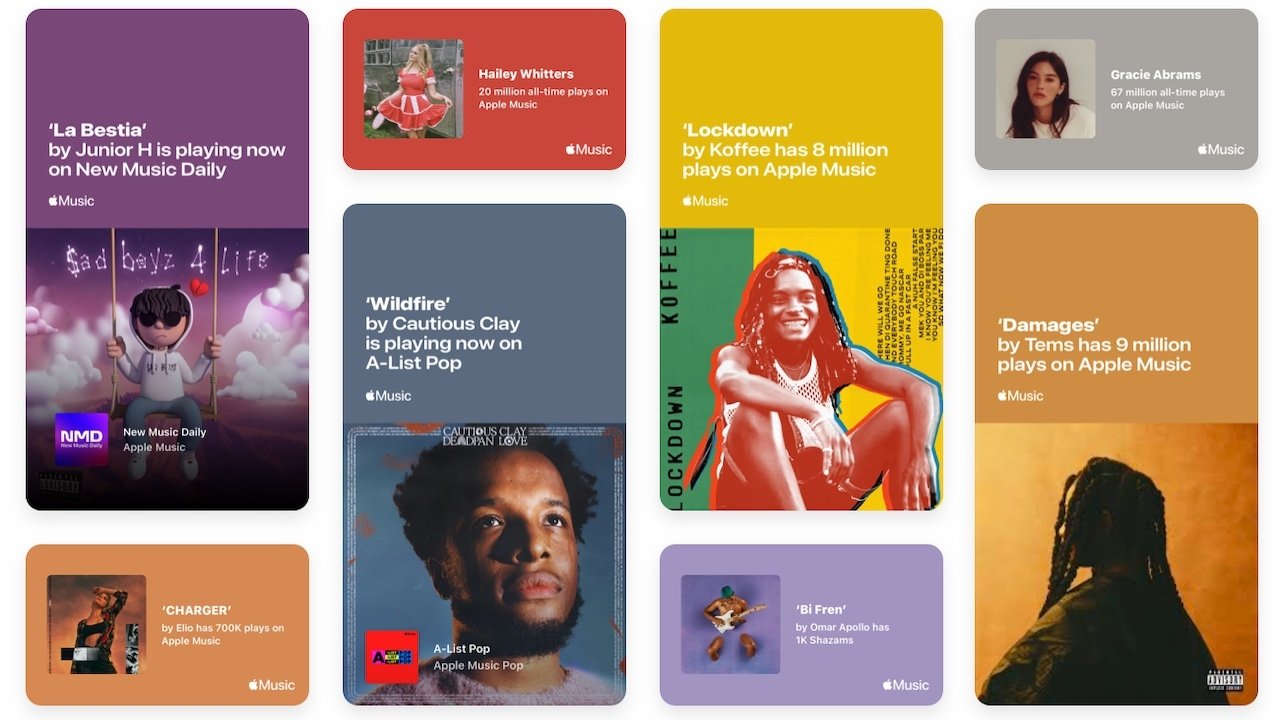 Credit: Apple
The so-called
Shareable Milestones
feature, released by Apple Thursday, allows musical artists to generate automatic milestones include record highs and bests across both Shazams and Plays in a country or region, as well as the addition of tracks to Apple's own editorial playlists.
Apple Music artists will be able to easily share milestone cards to Twitter, Facebook, and Instagram, as well as Facebook or Instagram stories. There's also a feature to easily generate posts for Messages or emails from the Apple Music for Artists iOS app.
The milestones will appear in a new iOS overview page in the Apple Music for Artists suite. Apple says that any administrator or analytics user for an artist will be able to share the milestones.
The Apple Music for Artists is a
suite of tools
aimed at musicians, bands, and others musical artists on Apple Music. It includes analytics and marketing tools, as well as resources on creating and releasing music on Apple Music.
Though only aimed at artists currently, it's possible that Apple could add some type of social element for users to share their listening habits or favorite tracks on the streaming platform.
Read on AppleInsider