Apple Maps partner Yelp will allow businesses to state COVID-19 vaccination policies
Posted:
in iOS
edited August 2021
Yelp, whose business review data is deeply integrated into Apple Maps, will soon introduce new profile affordances that will allow businesses to list COVID-19 vaccination policies and information.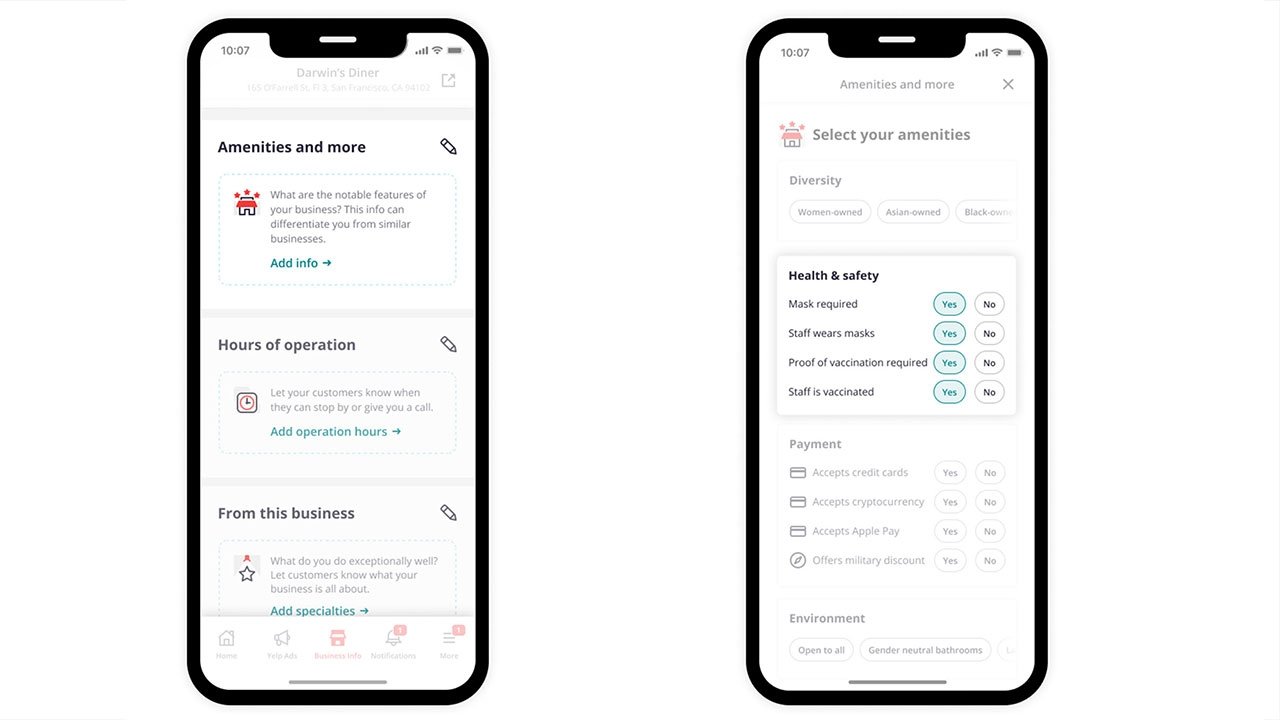 The upcoming profile attributes include a listing that enables businesses to share employee vaccination status with potential visitors. A second field denotes whether customers are required to provide proof of vaccination or wear masks before entering,
reports
The Verge
.
While not mandatory, the new attribute options are designed to help customers find businesses that carry vaccination policies with which they are comfortable. They also let businesses inform customers of current store restrictions, a handy tool in areas without proof of vaccination mandates.
As the COVID-19 vaccine remains a contentious subject, Yelp says it has moderation assets in place to prevent so-called "review bombs" of businesses that choose display their policies. According to the report, the company will proactively monitor the pages of businesses that divulge such information and remove reviews that do not speak to customer experience.
Yelp continues to play an integral role in the
Apple Maps
experience. Users can search for businesses, read reviews, look up store hours and more directly from the Maps app, while links to the Yelp app provide access to photos and other information.
While not guaranteed, it is possible that Apple could integrate Yelp's new COVID-19 vaccine attributes into Maps, where it would likely be listed under a "Useful to Know" informational subsection. Alternatively, employee vaccine status and proof of vaccination requirements might be listed separately in a standalone category.
Apple itself has built a number of useful coronavirus-related tools into Maps over the past few months. In March, the app was updated to display nearby
vaccination locations
and
airport regulations
, and coronavirus
testing sites
were added a month later.
Read on AppleInsider