Simplified Google Titan Security Key lineup shipping August 10
Google's Titan Security Key lineup has been cut down to just USB-A and USB-C models, both with NFC capabilities, and the company has canned the older Bluetooth models.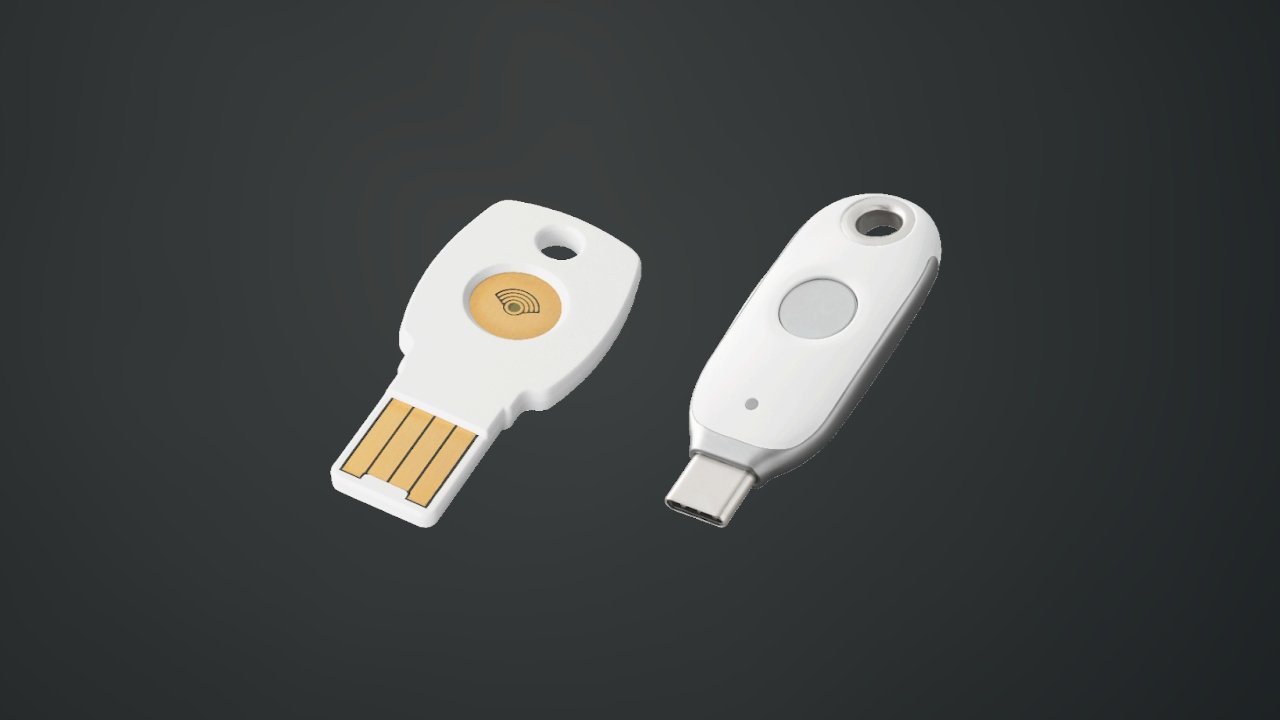 Google announces new Titan Security Key lineup
With NFC functionality widespread among iPhones and other devices, Google has decided to simplify its Titan Security Key lineup. The previous Bluetooth models have been discontinued, but will continue to work for current users.
Two new models of
Titan Security Key
have been introduced. Starting in August, the company will ship a USB-C and USB-A model. Both models work with NFC and connect physically to computers using the integrated ports.
Google recommends buying the security key that best fits the computer you intend to use it with. For example, some older
iPads
still use the Lightning connector, so for best results with those, the use of the USB-A + NFC Titan Security Key with a USB-A to Lightning adapter is suggested. Likewise, for use across a modern Mac and iPad Pro, the USB-C model is recommended.
Security keys such as the Titan Security Key can be used with a multitude of services including its own that support two-factor authentication and FIDO standards. Some organizations require use of physical security keys to prevent phishing or other unauthorized login.
Google maintains a
compatibility list
for the Titan keys. Services include those provided by Google as well as companies like Dropbox or 1Password.
The USB-A + NFC key includes a USB-A to USB-C adapter for maximum compatibility. It is available for $30 on the
Google Store
.
The USB-C + NFC key retails for $35. Both keys ship on August 10.
Read on AppleInsider