Apple's new 'Today at Apple' session demonstrates looping videos in Clips
Posted:
in iPhone
edited August 2021
Apple has shared a new "Today at Apple" lesson about shooting looping videos using the Clips app on
iPhone
.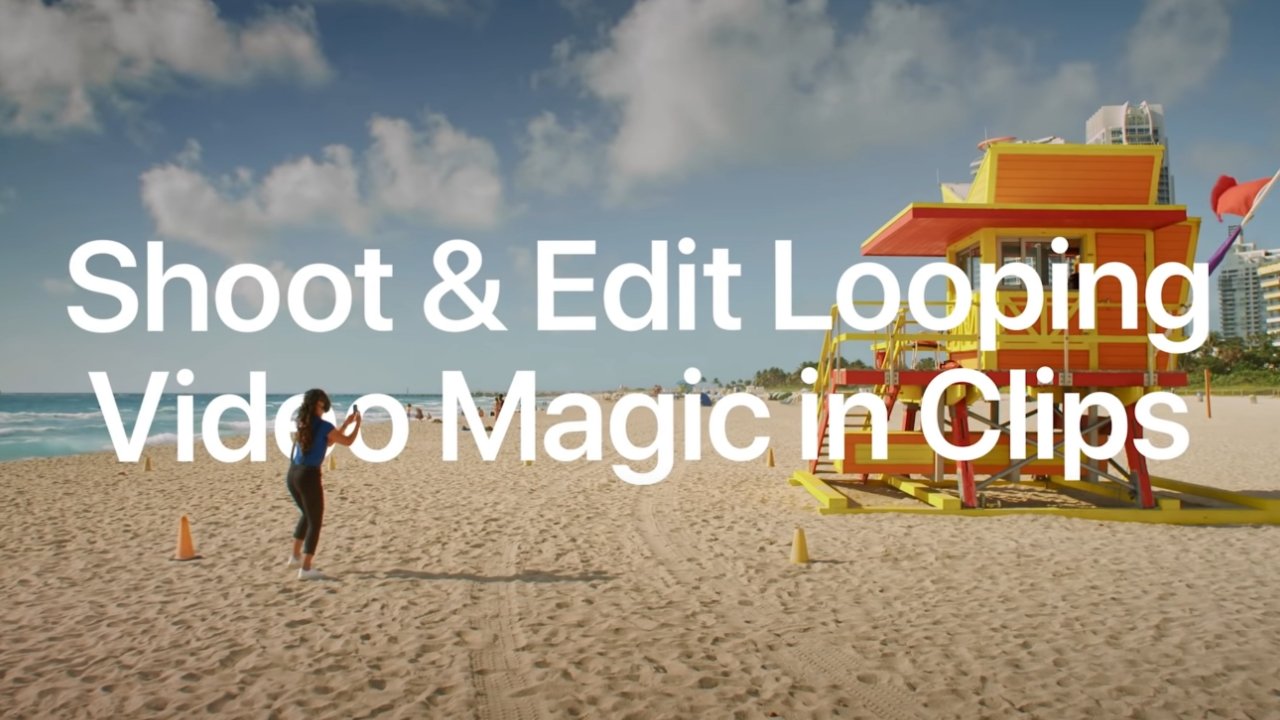 Use the Clips app to make looping videos
The ten-minute video features Apple employee Jahmyra and director Romain Laurent. They explain how to use simple transitions and camera work to make interesting looping videos.
What you'll need:
iPhone
Clips app
Selfie stick (optional)
The looping videos showcased in the "Today at Apple" lesson look similar to popular TikTok creations. However, by utilizing features like time-lapse and the ultra-wide camera, they combined short clips into a unique video.
The Clips app offers many tools for customizing videos and making a set of photos and videos into a single, unified project. In addition, users can export their creations to share via
iMessage
or even post them in popular apps.
The "Today at Apple" YouTube series
debuted in July
as a part of Apple's push to bring the sessions online. Before the pandemic, customers could attend daily classes in the Apple Store to learn how to use their devices. Now, Apple offers both in-store and online sessions for those interested.
Read on AppleInsider